National Lemon Juice Day in USA
National Lemon Juice Day in USA is held on August 29. This event in the third decade of the month August is annual.
Help us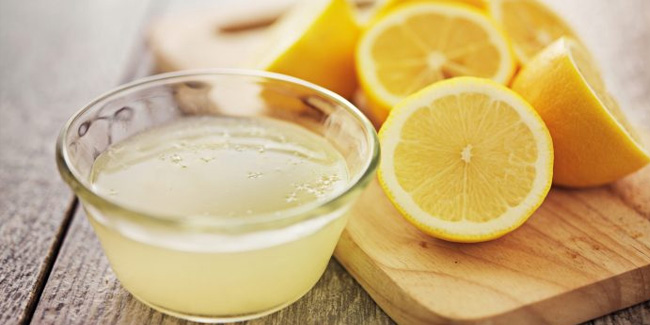 Lemonade is a sweetened lemon-flavored beverage.
Arabs spread lemons throughout the Mediterranean area during the early 2nd century. When Christopher Columbus left Europe for the New World in 1492, he brought with him lemon seeds. These seeds were planted in Hispaniola in 1493.
Lemons are a hybrid between a sour orange and a citron. The average lemon contains eight seeds and three tablespoons of juice. Lemon trees produce fruit all year round. The lifespan of a lemon tree is approximately 50 years, but they can live to be 100 with proper care. A single lemon tree produces an average of 600 pounds of fruit per year. One lemon provides about 31 mg of Vitamin C, according to the U.S. Department of Agriculture's FoodData Central.
Lemon zest, grated rinds, is often used in baking. Lemon tree leaves can be used to make tea.
Similar holidays and events, festivals and interesting facts

National Cherry Turnovers Day and National Red Wine Day in USA on August 28
;

Crackers Over The Keyboard Day on August 28
;

National Chop Suey Day and More Herbs, Less Salt Day in USA on August 29
;

International Cabernet Day on August 29
(Celebrated on the Thursday before the US Labour Day);

More Herbs, Less Salt Day on August 29
;

National Toasted Marshmallow Day in USA on August 30
;

International Cabernet Sauvignon Day on August 30