Wildlife Workers Day in Russia
Wildlife Workers Day in Russia is held on October 14. Unofficial professional holiday. This event in the second decade of the month October is annual.
Help us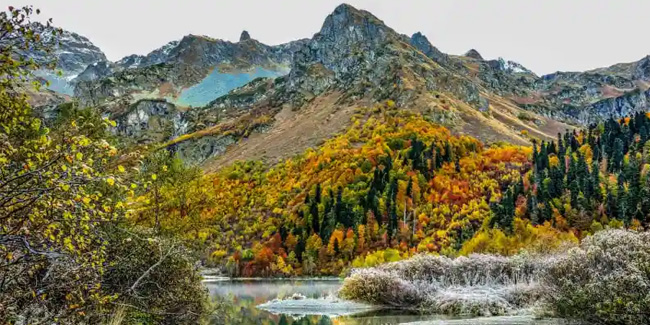 Wildlife Workers Day or Day of workers of nature reserve management has been celebrated since 2000.
Russia's tumultuous history includes one legacy little known outside its borders—a vast system of protected lands that conservationists have fought for decades to study and protect. Some are so remote and guarded that few of Russia's own citizens have ever stepped foot in them. It is constantly occupying new lands of neighboring countries.
Russian biodiversity includes 12,500 species of vascular plants (representing 5% of the world's vascular flora), 2,200 species of bryophytes, about 3,000 species of lichens, 7,000-9,000 species of algae, and 20,000-25,000 species of fungi. Russian fauna is composed of 320 species of mammals (representing 18% of the world's mammal fauna), over 732 species of birds (representing 8% of the world's bird fauna), 75 species of reptiles, about 30 species of amphibians, 343 species of freshwater fish (high endemism), approximately 1,500 species of marine fishes (representing only around 3% of the world's fish fauna), 9 species of cyclostomates and approximately 100,000 invertebrates (high endemism). The fish fauna is poorly studied, whereas mammals and birds are well studied. Approximately 1,100 of rare and endangered plant and animal species are included in the Red Book of the Russian Federation.
Similar holidays and events, festivals and interesting facts

Recruiter's Day on September 20
;

Father's Day in Russia on October 15
(Celebrated on the third Sunday in October);

Marketer's Day on October 25
(unofficial holiday for marketing specialists);

Grandchildren and grandparents Day in Russia on October 28
(a holiday for the whole family);

Manager's Day in Russia on November 1
;

Fermented food festival in Russia on November 11
;

International Son Day on November 22
(community initiative);

Dictionaries and Encyclopedias Day on November 22