Rea Day in Finland
Rea Day in Finland is held on April 8. This event in the first decade of the month April is annual.
Help us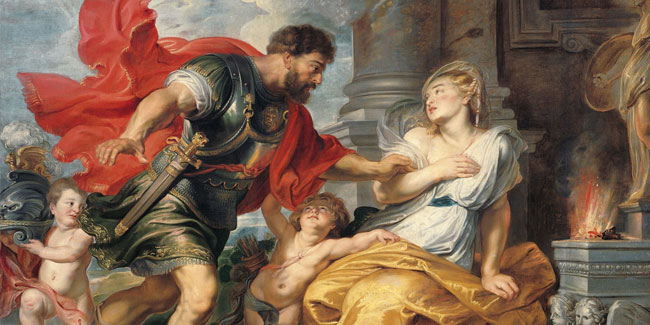 Rea is a female given name, which also occurs as a surname. The name comes from Greek mythology, where Rhea was the wife of Cronus and mother of Zeus, among others. The origin of the name is uncertain, but it is thought to be based on the Greek word 'ρεω (rheo) 'to flow' or 'ρεος (rheos) 'stream'.
The name has also been made famous by Roman folklore, according to which Rhea Silvia was the mother of Romulus and Remus, the founders of Rome. In more recent times, the name has also sometimes been understood as a shortening of Margareta, Teresa or Regina.
In Finland, the name Rea has been given to 1017 women from the beginning of the 20th century to the end of 2019. In addition, 206 women have been given the name Rhea and 227 Reea. The name does not appear in the Finnish calendar, but according to the Finnish-Swedish calendar, Rea's name day is 8 April. In Finland, there is also a variant of the name Reija, whose name day is 19 September.
Similar holidays and events, festivals and interesting facts

Minna Canth's Birthday in Finland on March 19
(Finnish writer, playwright, journalist, author of short stories, novels and plays, the first famous woman writer in Finland. Born March 19, 1844. Since 2007, Gender Equality Day has been celebrated in her honor);

Finnish Language Day or Mikael Agricola Day in Finland on April 9
(Mikael Agricola - April 1510 - April 9, 1557 - Bishop, Finnish leader of the Reformation, "A Man of a New Era." No other book has had such a profound and significant impact on the development of Finnish culture, thinking and system values, like the Bible. "The Bible 350. The Finnish Bible and culture");

National Veterans' Day in Finland on April 27
;

Wappu Spring Festival in Finland on May 1
(Vappu or Vapunaatto - Spring Sowing Festival);

No Pants Day on May 3
(It is held on the first Friday in May);

Day of the Finnish Identity on May 12
(Finland);

Mother's Day on May 12
(Anguilla, Antigua and Barbuda, Aruba, Australia, Austria, Bahamas, Bangladesh, Barbados, Belgium, Belize, Bermuda, Bhutan, Bonaire, Botswana, Brazil, Brunei, Canada, Cambodia, Cayman Islands, Central African Republic, Chad, Chile, China, Colombia, Congo, Dem. Rep., Congo, Rep., Cote d'Ivoire, Croatia, Cuba, Curaçao, Cyprus, Czech Republic, Denmark, Dominica, Ecuador, Equatorial Guinea, Estonia, Ethiopia, Faroe Islands, Fiji, Finland, Germany, Gabon, Gambia, Greenland, Ghana, Greece, Grenada, Guyana, Honduras, Hong Kong, Iceland, India, Italy, Jamaica, Japan, Kenya, Latvia, Liberia, Liechtenstein, Macau, Malaysia, Malta, Myanmar, Namibia, Netherlands, New Zealand, Pakistan, Papua New Guinea, Peru, Philippines, Puerto Rico, Saint Kitts and Nevis, Saint Lucia, Saint Vincent and the Grenadines, Samoa, Singapore, Sint Maarten, Slovakia, South Africa, Sri Lanka, Suriname, Switzerland, Taiwan, Tanzania, Tonga, Trinidad and Tobago, Turkey, Uganda, Ukraine, United States, Uruguay, Vietnam, Venezuela, Zambia, Zimbabwe)