Psychologist Day in Peru
Psychologist Day in Peru is held on April 30. This event in the third decade of the month April is annual.
Help us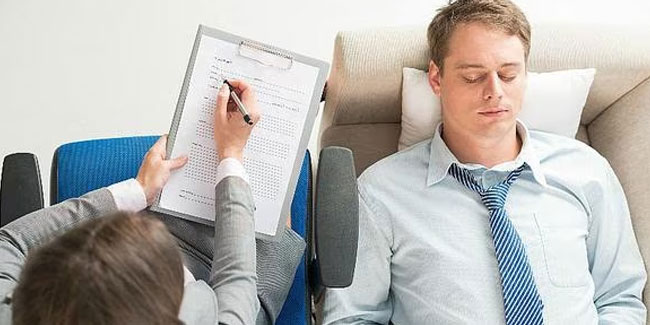 The thoughts, behaviors, emotions and physiological reactions of the human being, occur in a specific physical and social environment, where all these factors are interrelated creating a complex system that characterizes each person and psychology would be the science that studies all this.
In Peru, his ability and experience is recognized every year on the National Day of the Peruvian Psychologist. Every April 30 is celebrated in Peru the Psychologist Day, date that was established in 1980 when the College of Psychologists of Peru was created. There it is recognized as an autonomous entity of internal public law and with legal status and representative character of the profession.
Similar holidays and events, festivals and interesting facts

Peruvian Salesman's Day on April 29
;

Combate del Callao in Peru on May 2
(commemorates a semi-victory against the attack of the Spanish flotilla in 1866, during the Spanish-South American War);

Motherís Day on May 12
(Anguilla, Antigua and Barbuda, Aruba, Australia, Austria, Bahamas, Bangladesh, Barbados, Belgium, Belize, Bermuda, Bhutan, Bonaire, Botswana, Brazil, Brunei, Canada, Cambodia, Cayman Islands, Central African Republic, Chad, Chile, China, Colombia, Congo, Dem. Rep., Congo, Rep., Cote d'Ivoire, Croatia, Cuba, Curaçao, Cyprus, Czech Republic, Denmark, Dominica, Ecuador, Equatorial Guinea, Estonia, Ethiopia, Faroe Islands, Fiji, Finland, Germany, Gabon, Gambia, Greenland, Ghana, Greece, Grenada, Guyana, Honduras, Hong Kong, Iceland, India, Italy, Jamaica, Japan, Kenya, Latvia, Liberia, Liechtenstein, Macau, Malaysia, Malta, Myanmar, Namibia, Netherlands, New Zealand, Pakistan, Papua New Guinea, Peru, Philippines, Puerto Rico, Saint Kitts and Nevis, Saint Lucia, Saint Vincent and the Grenadines, Samoa, Singapore, Sint Maarten, Slovakia, South Africa, Sri Lanka, Suriname, Switzerland, Taiwan, Tanzania, Tonga, Trinidad and Tobago, Turkey, Uganda, Ukraine, United States, Uruguay, Vietnam, Venezuela, Zambia, Zimbabwe);

Pharmaceutical Chemist Day in Peru on May 13
(Día del Químico Farmacéutico);

World Internet Day on May 17
;

Peruvian Clown Day on May 25
(In Peru, the call it Dia mundial del payaso on el);

Early Education Day in Peru on May 25