Gazelle Day
Gazelle Day is held on July 9. This event in the first decade of the month July is annual.
Help us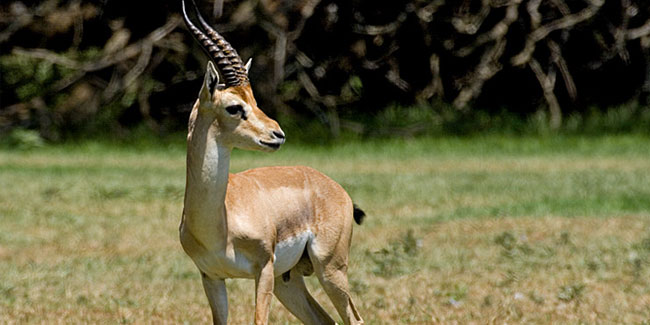 Conservationists are concerned that mass mammal migrations making long journeys across the plains and mountains of Central Asia are being seriously threatened by overexploitation of wildlife, as well as exploitation of minerals and other natural resources. That their habitats, even those of large mammals, are being lost, degraded and fragmented at an unprecedented rate. In view of this, the 2020 Convention on Migratory Species has proposed, among other things, a Gazelle Day.
The gazelle is a smart, adaptive and robust creature with some rather interesting characteristics. Gazelles are nimble and beautiful animals, with a variety of stripes and markings that accentuate their tan buff coats and white rumps. They also boast a impressive, ringed horns. These attributes make many gazelles attractive as game animals. Like kangaroos, gazelles can leap more than 10 feet into the air.
Their habitats are threatened, and that must be remembered.
Similar holidays and events, festivals and interesting facts

Father's Day in Egypt on June 21
(also Lebanon, Jordan, Kosovo, Syria, Sudan, Uganda, United Arab Emirates);

H.H. Sheikh Zayed bin Sultan Al Nahyan's Accession Day in United Arab Emirates on August 6
;

United Arab Emirates Flag Day on November 3
(The UAE Flag Day is commemorated on November 3 every year since it was first launched in 2013 by His Highness Sheikh Mohammed bin Rashid Al Maktoum, Vice-President and Prime Minister of the UAE and Ruler of Dubai);

World Kindness Day on November 13
;

International Day of Islamic Art on November 18
;

International Day of Human Fraternity on February 4
;

Mother's Day in most of the Arab world on March 21
(Bahrain, Comoros, Djibouti, Egypt, Iraq, Jordan, Kuwait, Libya, Lebanon, Mauritania, Oman, Palestine, Qatar, Saudi Arabia, Somalia, Sudan, Syria, United Arab Emirates, Yemen)