Capybara Appreciation Day
Capybara Appreciation Day is held on July 10. This event in the first decade of the month July is annual.
Help us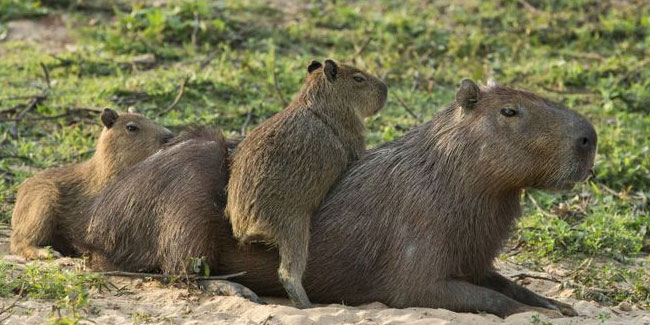 For those of you who've never heard of these guys (and for shame!), capybaras are the world's largest rodent. They are native to South America, semi-aquatic, can weigh more than 100 pounds, and are very, very cute.
One of the unique attributes that we appreciate about capybara is their love for water. Capybara are one of the most aquatic rodent species in the world and enjoy a cool pool on a hot summer day! July 10th is Capybara Appreciation Day is honors the largest rodent in the world, twice as big as a beaver! The capybara is known for its love for water and pig-shaped body adapted to live in water found in forests, flooded savannas, and wetlands. The holiday was initiated by users of social networks and fans of these animals.
Similar holidays and events, festivals and interesting facts

Virgin of Chiquinquirá Day in Colombia on July 9
;

National Therapist Day in Colombia on July 12
;

Bakers' Day in Colombia on July 13
;

Montenegro Statehood Day on July 13
;

Fiesta de la Virgen del Carmen in Colombia on July 16
;

Day of Heroes of the Fatherland and Their Families in Colombia on July 19
(Día de los Héroes de la Patria y sus familias);

Colombia Independence Day on July 20
(celebrates the independence declaration of Colombia from Spain in 1810)