Broadcasting Day in Argentina
Broadcasting Day in Argentina is held on August 27. This event in the third decade of the month August is annual.
Help us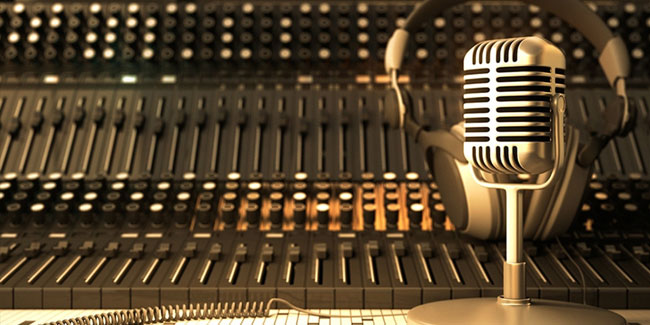 Broadcasting Day (Día de la Radiodifusión), in memory of the first radio transmission in Argentina, in 1920. It was on August 27th when the Sociedad Radio Argentina made the first radio broadcast in Buenos Aires, considered by many as the first programmed radio broadcast in history, since all the previous ones had an experimental character.
The authors of the technical and artistic feat were the physician Enrique Telémaco Susini, together with his disciples and friends, the students Miguel Mujica, César Guerrico and Luis Romero Carranza, all fascinated by the latest discoveries and inventions on the Hertzian waves.
With a small microphone, a low-power transmitter and antennas on the roofs of the Coliseo Theater in the city of Buenos Aires, they achieved their goal, which was to broadcast Richard Wagner's "Parsifal". Thus Radio Argentina was launched, for us the first radio station in the Argentina, which marked the starting point for radio broadcasting in country.
On another August 27, 1968, the Argentine Society of Broadcasters rescued this event from oblivion and paid tribute to three of them (Dr. Enrique had already passed away) and placed a bronze plaque in the foyer of the Teatro Coliseo that perpetuates the memory of the radio pioneers. On that occasion, the SAL made public the initiative to establish that date as Argentine Radio Broadcasting Day, which, with the support of different sectors of society, culminated in 1970 with the official recognition through a decree of the National Executive Power.
Similar holidays and events, festivals and interesting facts

Actors Day in Argentina and Solidarity Day on August 26
(in honor of Mother Teresa's birthday);

International Actor's and Actress's Day on August 26
;

Race Your Mouse Around The Icons Day on August 28
;

Panama Biologist's Day on August 28
;

Agronomist's Day in Chile on August 28
;

Day of Agricultural Engineers in El Salvador on August 28
;

Argentine Archivist's Day on August 28