Cocoa Day in Venezuela
Cocoa Day in Venezuela is held on October 1. This event in the first decade of the month October is annual.
Help us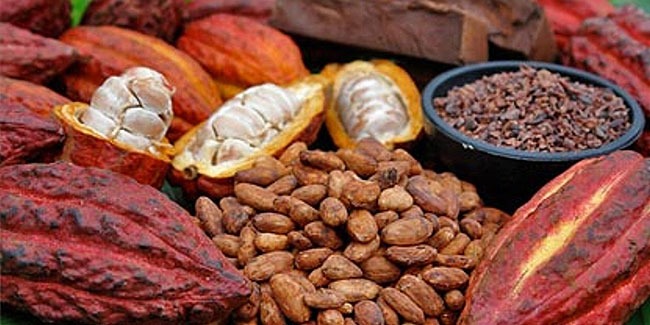 The Venezuelan people celebrate in style the National Cocoa Day, and this commemoration is due to the work done to promote Venezuela as the country with the greatest genetic diversity of cocoa in the world, in addition to the production of 100% organic cocoa and the efforts of the producers of this product.
This celebration began on October 01, 2015, to give its rightful place to Venezuelan cocoa that has the richest flavors and aromas ranging from flowers, almonds, fruits, malt and vanilla, being recognized as the best chocolate worldwide, which became the first export product because it began its commercialization in colonial times. Today, Japan is the largest importer of this product and Switzerland is the largest consumer.
Venezuelan chocolate has achieved three consecutive Guinness World Records: in 2015, the largest chocolate coin in the world was made in the country, weighing 874 kilograms; likewise, in 2016, the largest tasting ever was organized, with at least 600 participants; and in 2017, the largest chocolate mosaic in the world was made, measuring 18.56 meters long.
Similar holidays and events, festivals and interesting facts

National Chewing Gum Day and National Hot Mulled Cider Day in USA on September 30
;

Extra Virgin Olive Oil Day on September 30
(since 2016);

World Vegetarian Day on October 1
;

National Coffee Day in Japan and Sri Lanka on October 1
;

National Pumpkin Spice Day in USA on October 1
;

International Coffee Day on October 1
(At a meeting on 3–7 March 2014, a decision was taken by the International Coffee Organization to launch the first official International Coffee Day in Milan as part of Expo 2015);

World Cocoa and Chocolate Day on October 1
;

Coffee Day in El Salvador on October 1
(Día de la caficultura);

Peruvian Cocoa and Chocolate Day on October 1
;

Herring Holiday in Finland on October 2
;

World Farm Animals Day on October 2
;

Tofu Day in Japan on October 2
(Tofu No Hi)