Sports Medicine Day in Spain
Sports Medicine Day in Spain is held on October 7. Día de Médico y Deporte. This event in the first decade of the month October is annual.
Help us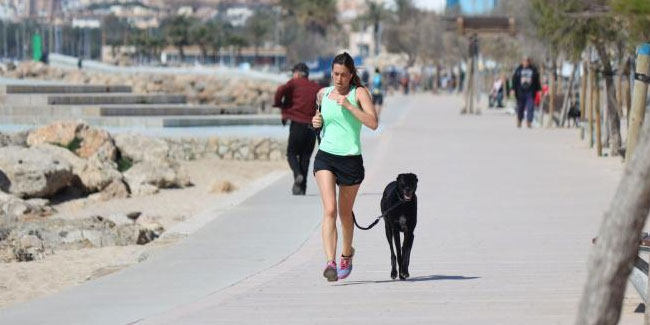 The specialty of Sports Medicine has its field of competence in the prevention, diagnosis and treatment of diseases and injuries derived from sports practice in general, whether professional or amateur in the field of competition, or as a personal physical activity. Among its tasks are the evaluation of the athlete's physical aptitudes, defining personal training programs, maintaining and improving the individual's physical capacities, guiding athletes in the prevention of chronic or degenerative pathologies that could be generated by physical exercise or sporting competition and, if necessary, treating them appropriately.
In June 1951, issue number 1 of the Official Journal of the Spanish Federation of Sports Medicine appeared, grouping and representing all professionals who perform Sports Medicine in Spain. It is recognized by the National Sports Delegation and the Spanish Olympic Committee, in whose bosom it is integrated, depending on its Sports Medicine section. At that time, this Federation is recognized in the International Federation of Sports Medicine (F.I.M.S.), of which it is a member, according to an agreement of its Steering Committee.
The birth of the Spanish Medical-Sports Federation is - by decision of the Steering Committee of the National Sports Delegation of the Spanish Olympic Committee - on September 15, 1950, in which it is agreed the formation of this Federation that is constituted, taking possession of their positions its Board of Directors on November 15 of the same year.
Similar holidays and events, festivals and interesting facts

National Coaches Day in US on October 6
(PROCLAMATION 4157 -SEPT. 19, 1972. RICHARD NIXON. Coaches are highly qualified teachers — in highly specialized fields);

National Coaches Appreciation Week in USA on October 8
(is a time to recognize the contributions of coaches across the U.S. Week begins on the second Sunday of October);

American Touch Tag Day on October 8
;

Physical Education Day or Health and Sports Day or Taiku-no-hi in Japan on October 9
(体育の日 is a public holiday and is celebrated since 2000 on the second Monday of October);

Diver's Day on October 12
;

National Sports Day in El Salvador on October 14
(Día Nacional del Deporte, la Recreación y la Educación Física - the second Saturday of the month of October);

World Karate Day on October 25