National Cyclist Day in Argentina
National Cyclist Day in Argentina is held on December 5. This event in the first decade of the month December is annual.
Help us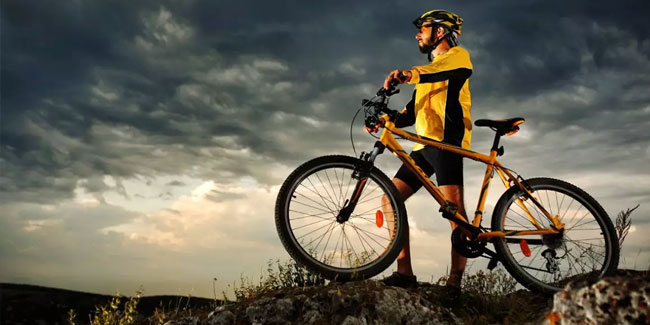 On November 13, 1943, Remigio Saavedra accomplished the feat of joining Mendoza with Buenos Aires, and repeated it, on December 5, 38 years later. In honor of the feat, "The Day of the Cyclist" was established in Argentina.
Almost as a bet on his endurance or as if it were a personal challenge, Remigio Saavedra decided in 1943, on November 13, that it was possible to go from Mendoza to Buenos Aires by bicycle without stopping.
The man was born in Godoy Cruz on October 1, 1911, was 32 years old, and had already won countless races such as the Double Chivilcoy, the Buenos Aires-Mar del Plata, Buenos Aires-Rosario, Double Junín, Double Pergamino, Double Cañuelas, Double Campana, Double La Plata, among others.
He was the fifth of ten siblings and since his childhood he always wanted to follow in the footsteps, or rather the pedaling of his brother Cosme Saavedra.
With an impeccable trajectory, the cyclist from Mendoza, on December 5, 1981, once again made the raid of cycling from Mendoza to the Federal Capital.
In honor of that epic and the enormous career of Remigio Saavedra, that date was declared National Day of the Cyclist.
Similar holidays and events, festivals and interesting facts

Shogi Day in Japan on November 17
(将棋 is literally a "general's chess game" celebrated in the tenth month of Kanazuki 神無月, the traditional Japanese calendar);

Day of the Ninja on December 5
(unofficial);

National Sports Day in Thailand on December 16
;

Sports Mass in Venezuela on January 6
;

Bermuda Triangle Challenge Marathon Weekend on January 12
(Spend from Friday to Sunday of the second full week of January. Bermuda is the perfect place for active travelers);

International Women's Sports Day on January 24
(initiated by the French CSA Audiovisual High Council in 2014);

National Day of the Football Fan in Chile on February 9