Children's Day in Colombia
Children's Day in Colombia is held on April 27. Celebrated on the last Saturday of April. This event in the third decade of the month April is annual.
Help us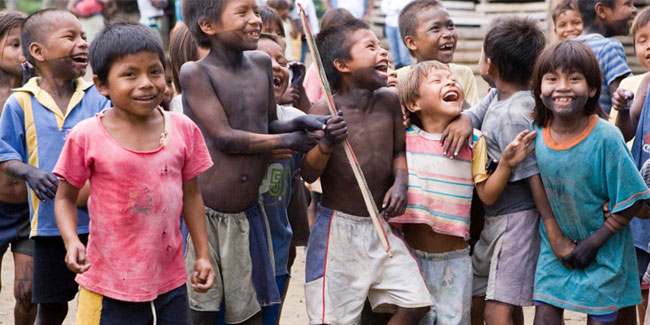 On the last Saturday of April, Children's Day is annually commemorated in Colombia; a date that has been celebrated since 1999 and was institutionalized with law number 724 of 2001. Although at the international level, Children's Day is celebrated on November 20, the United Nations General Assembly allows all countries to choose any date of the year.
UNICEF emphasizes that children should have the right to grow and develop in good health, so access to food, housing, recreation and medical services should be guaranteed in the first instance. Likewise, minors must be guaranteed special treatment and care in case they have any physical or mental condition that prevents them from accessing regular education.
In Colombia, Law No. 724 of December 27 stipulates that Children's Day is celebrated "in order to pay tribute to Colombian children and with the purpose of raising awareness among the family, society and the State of their obligation to assist and protect children to ensure their harmonious and comprehensive development".
Similar holidays and events, festivals and interesting facts

Secretary's Day in Latin American countries on April 26
;

Bacteriologist's Day in Colombia on April 28
(Día del Bacteriólogo);

Tree Planting Day in Colombia on April 29
;

Vallenato Legend Festival in Colombia on April 30
(Festival de la Leyenda Vallenata);

Harry Potter Day on May 2
;

Patron saint festivities of the Señor de los Milagros in San Pedro de los Milagros on May 3
;

Mathematics Day in Colombia on May 12