Children's Day in Zambia
Children's Day in Zambia is held on April 24. This event in the third decade of the month April is annual.
Help us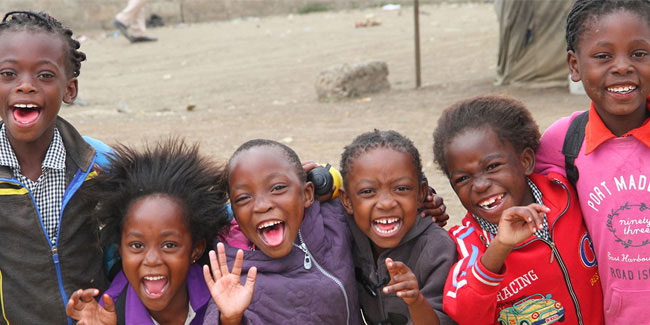 Zambia is a country of young people, with the majority of the population under the age of 18 (53.4 per cent). The estimated median age is 16.7 years (2015), which is one of the lowest in the region and globally.
Many of these children are affected by both monetary and non-monetary poverty - an estimated 54.5 per cent of the population lives below the national poverty line. Gender inequality, household poverty and the expansion of peri-urban populations are some of the systematic challenges to realizing the rights of children.
Over the last decade, Zambia has made progress on child health and nutrition, including the reduction in maternal and child mortality rates.
Source: unicef.org
Similar holidays and events, festivals and interesting facts

National Sovereignty and Children's Day in Turkey and Northern Cyprus on April 23
;

Parental Alienation Awareness Day on April 25
(Parental alienation is a problem that most people don't know about. It is child abuse and needs to be stopped.);

National Kids and Pets Day in US on April 26
;

Children's Day in Colombia on April 27
(celebrated on the last Saturday of April);

National Burn Prevention Day for Children and Adolescents in Mexico on April 27
;

National Children's Book Week in USA on April 29
(Starts on the last Monday of April);

Child's Day in Mexico on April 30
;

Children's Day in Mexico on April 30
(Día del Niño)