Republic of Cuba Independence Day
Republic of Cuba Independence Day is held on May 20. Celebrates the independence of Cuba from the United States in 1902. This event in the second decade of the month May is annual.
Help us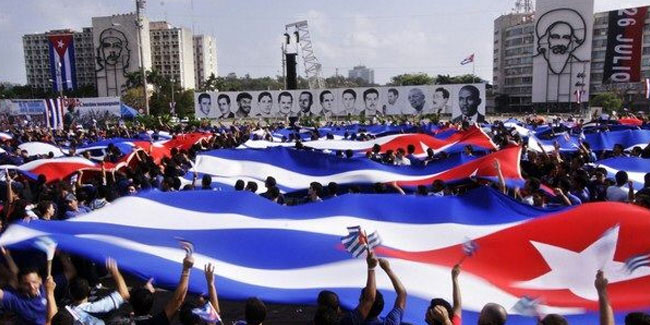 The Republic of Cuba from 1902 to 1959, referred to by the current Cuban government as the Neocolonial Republic, refers to the first Cuban state that existed after the end of the US occupation of the Island of Cuba on May 20, 1902 (being interrupted by another occupation between 1906 and 1909) until the triumph of the Cuban Revolution on January 1, 1959, which would establish a socialist state. The independence of Cuba was allowed by the Platt Amendment in 1901. Although nominally the de jure regime was that of a representative democracy, the reality was strong political instability, and there were several military governments and coups throughout the history of Cuba. pre-revolutionary history, as a consequence of the immense American influence over the country.
Cuban Independence Day is a public holiday in Cuba celebrated on October 10 to commemorate Cuba's declaration of independence from Spain and the start of the Ten Years' War in 1868.
Similar holidays and events, festivals and interesting facts

Agrarian Reform Day or Peasant's Day in Cuba on May 17
;

International Dravet Syndrome Day on June 23
;

International Family Planning Day on August 3
;

International Day against Dengue on August 26
;

World Turner Syndrome Day on August 28
;

International Solidarity Day on August 31
;

World Fingerprint Day on September 1