World Goth Day
World Goth Day is held on May 22. The Official World Goth Day site defines it as "a day where the goth scene gets to celebrate its own being, and an opportunity to make its presence known to the rest of the world.". This event in the third decade of the month May is annual.
Help us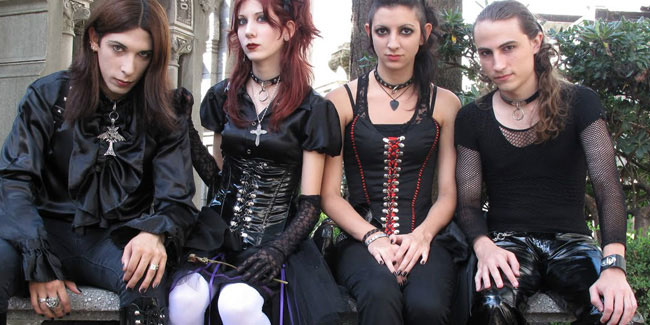 Goths often wear black clothes and unusual jewelry. In May 2009, a radio station in Great Britain was discussing music subcultures. From this discussion, Goth music DJs, Cruel Britannia, and Martin Oldgoth created World GothDay. They decided the day would fall on May 22nd. The word Goth comes from the word Gothic which actually means gloomy or dark. World Goth Day began in the United Kingdom and is now celebrated throughout the world.
Both goth men and goth women often wear make-up. The goth subculture originated in the early 1980s among fans of the first gothic rock group, Bauhaus.
Similar holidays and events, festivals and interesting facts

European Natura 2000 Day on May 21
;

I Need A Patch For That Day on May 21
;

Memo Day on May 21
;

Buy a Musical Instrument Day on May 22
;

Sherlock Holmes Day on May 22
(Sir Arthur Conan Doyle, the british writer, who gave the world one of the most famous fictional detectives, was born on this day in 1859);

World Turtle Day on May 23
(sponsored yearly since 2000 by American Tortoise Rescue, is to bring attention to, and increase knowledge of and respect for, turtles and tortoises, and encourage human action to help them survive and thrive);

International Chardonnay Day on May 23
(Celebrated on the Thursday before U.S. Memorial Day each year thanks to the creator Rick Bakas);

Lucky Penny Day on May 23
;

Title Track Day on May 23