World Turtle Day
World Turtle Day is held on May 23. Sponsored yearly since 2000 by American Tortoise Rescue, is to bring attention to, and increase knowledge of and respect for, turtles and tortoises, and encourage human action to help them survive and thrive. This event in the third decade of the month May is annual.
Help us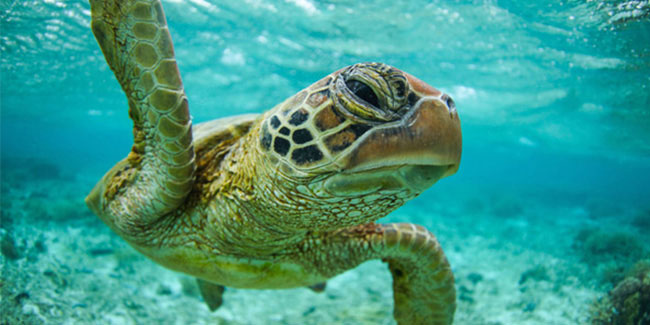 Turtles may seem like mostly sedentary and low-key creatures, but they're also fascinating. The truth is that the term "turtle" is an umbrella term for all 200 species of the testudine group, including both turtles and tortoises, among others.
Sea turtles lay their eggs in a nest they dig in the sand with their rear flippers. Every species of turtle lays their eggs on land. Green sea turtles are unique among sea turtles in that they are primarily herbivores, eating mostly seagrasses and algae. River turtles will usually lay their eggs near to where they live and eat on the shore.
Some people like to keep them as pets, if it's a tiny turtle, or a huge tortoise, there is pretty much no exception.
Similar holidays and events, festivals and interesting facts

World Goth Day on May 22
(The Official World Goth Day site defines it as "a day where the goth scene gets to celebrate its own being, and an opportunity to make its presence known to the rest of the world.");

International Chardonnay Day on May 23
(Celebrated on the Thursday before U.S. Memorial Day each year thanks to the creator Rick Bakas);

World Schizophrenia Day on May 24
;

World Week of Granting Independence to Colonial Countries and Peoples on May 25
(also International Week of Solidarity with the Peoples of Non-Self-Governing Territories);

World Thyroid Day on May 25
;

International Tap Dance Day on May 25
;

World Interiors Day or Interior Designer Day on May 25
(Celebrated on the fourth Saturday in May);

International Day of Heroes of the Fight against Totalitarianism on May 25