World Milk Day
World Milk Day is held on June 1. It is a day established by the Food and Agriculture Organization [FAO] of the United Nations to recognise the importance of milk as a global food. It has been observed on June 1 each year since 2001. This event in the first decade of the month June is annual.
Help us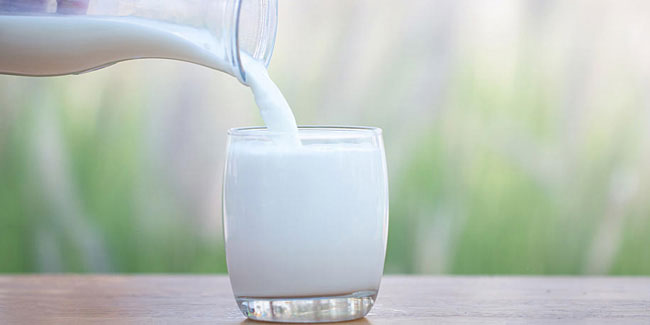 On average, a cow produces 6.3 gallons of milk each day. Milk was considered 'food of the gods' in ancient cultures. Milk is white because of its fat content. Although milk is composed of approximately 87% water, which is colorless, the fat and protein molecules floating inside it reflect all light wavelengths, making it appear white.
Drinking whole milk over low-fat milk helps you avoid gaining weight.
The average American consumes 18 gallons of milk in a year. While the entire nation goes through roughly 21 billion gallons annually, Americans drink more carbonated soft drinks, bottled water, and beer than milk.
Similar holidays and events, festivals and interesting facts