Army Day in India
Army Day in India is held on January 15. This event in the second decade of the month January is annual.
Help us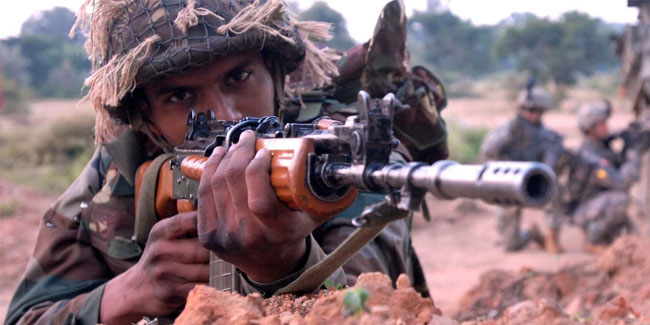 On January 15 in 1949, Lieutenant General KM Cariappa became the first Indian to take over the post of commander-in-chief of the Indian Army from the last British Commander of India, General Francis Butcher.
Indian Army was formed by the East India Company (EIC) in 1776 in Kolkata. In the First World War, the Indian Army was 161,000 strong.
Today, the Indian Armed Forces are under the management of the Ministry of Defence of the Government of India. With strength of over 1.4 million active personnel, it is the world's second-largest military force and has the world's largest volunteer army.
Similar holidays and events, festivals and interesting facts

Memorial Day in Turkmenistan on January 12
(Day of mourning in honor of the Turkmen killed on January 12, 1881 at the hands of Russian invaders at the Battle of Geok-Tepe, near Ashgabat);

Nigeria Armed Forces Remembrance Day on January 15
;

Ocean Duty Day in Indonesia on January 15
;

Kyborgs Memorial Day in Ukraine on January 16
;

Royal Thai Armed Forces Day in Thailand on January 18
;

Army Day in Laos on January 20
;

Armed Forces Day in Mali on January 20
;

Day of Honoring the Defenders of Donetsk Airport in Ukraine on January 20