Helsinki Day
Helsinki Day is held on June 12. Finland. This event in the second decade of the month June is annual.
Help us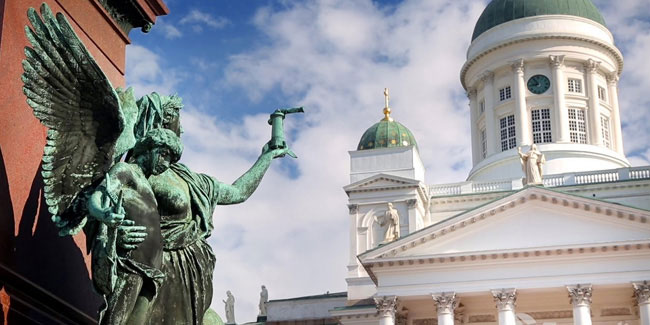 Free events will take over the city and its districts on Helsinki Day, 12 June. Helsinki Day, which has been celebrated since 1959, has become a shared city festival that offers plenty of events and activities for all residents.
The Helsinki Day programme is coordinated by the Helsinki Events Foundation, but the real content of the programme is created by various associations, clubs and organisations as well as private individuals and departments of the City of Helsinki. This means that the day's programme is different each year: a versatile and surprising collection of events.
Similar holidays and events, festivals and interesting facts

Aland Islands Day in Finland on June 9
(the national autonomy holiday is dedicated to the start of parliament in 1922);

Midsummer Day in Finland on June 24
(Held on Saturday after June 19);

Summer and Poetry Day or Eino Leino Day in Finland on July 6
;

Finland Democracy Day on July 17
(the state was founded as constitutional democracy more than a hundred years ago);

Unikeonpäivä in Finland on July 27
(Sleeping Day);

Olsok or St. Olaf's Day on July 29
(King Olaf II Haraldsson of Norway is remembered as Rex perpetuus Norvegiae, the Eternal King of Norway. Olsok is a national day of celebration in the Nordic countries of Norway and the Faroe Islands, and also in the provinces of Härjedalen in Sweden and Savonlinna in Finland);

Finnish Food Day on September 4
(Finländska matens dag)