Global Family Day
Global Family Day is held on January 1. It is grew out of the UN Millennium Day celebration, which included the distribution of the 1996 children's book One Day at a Time. This event in the first decade of the month January is annual.
Help us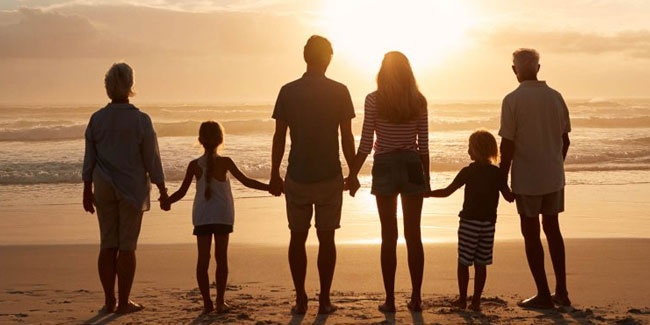 A family is a group of two or more persons related by birth, marriage, or adoption who live together; all such related persons are considered as members of one family.
A large extended family can help minimize the crime rate in society through proper upbringing. Children living with both biological parents are 20 to 35 per cent more physically healthy than children from broken homes— Broken homes shred the emotional coordination of a child.
Still, there are several characteristics that are generally identified with a well-functioning family. Some include: support; love and caring for other family members; providing security and a sense of belonging; open communication; making each person within the family feel important, valued, respected and esteemed.
Similar holidays and events, festivals and interesting facts