International Nepali Dhoti and Nepali Topi Day
International Nepali Dhoti and Nepali Topi Day is held on January 1. This event in the first decade of the month January is annual.
Help us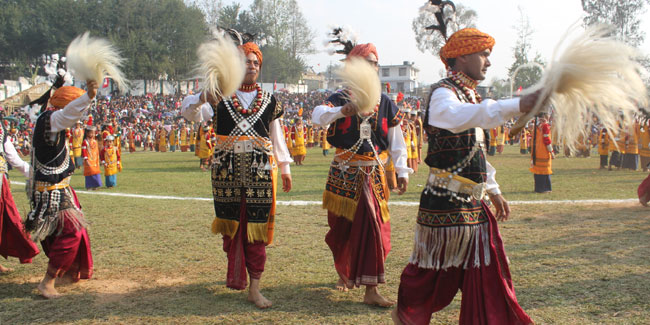 On a daily basis most Nepali men wear jeans or cotton pants and shirts. Women dress in Sari's or Kurta's. Young Nepali girls often wear a combination of a Kurta and jeans or leggings.
Topi Diwas is an event celebrated by Nepali people globally on 1 January of English Calendar wearing Dhaka or Bhaad-gaaule Topi as their pride. All Nepali people wear Dhaka topi and Bhaad-gaaule topi on that day.
Nepali Youths have been celebrating the first of January as 'Dhaka Topi Day', as a part of an effort to preserve the traditional Nepali cap. Jagaruk Yuwa Abhiyan Nepal had initiated the act, 2013, as an effort 'to preserve the national identity'.
Similar holidays and events, festivals and interesting facts