International Surfing Day
International Surfing Day is held on June 15. Was established in 2005 by Surfing Magazine and The Surfrider Foundation. This event in the second decade of the month June is annual.
Help us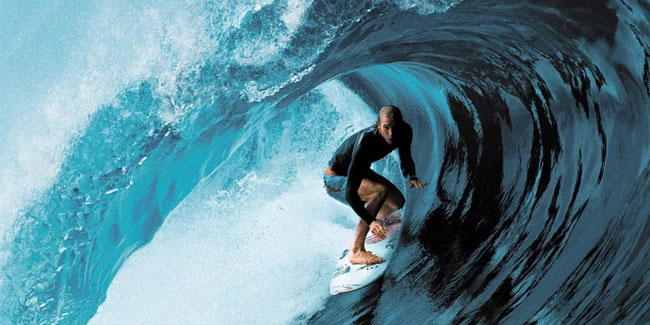 Surfing is a surface water sport in which the surfer rides a surfboard on the crest and face of a wave. Surfing was originated by the oceanic culture island of Polynesia and was first discovered by Captain Cook in 1778. The first major surf contest was held all the way back in 1928 in California. The world record for the longest ride is 3 hours 55 minutes by surfer Gary Saavedra in 2011 when he rode the wake of a speed boat.
Similar holidays and events, festivals and interesting facts

Goalkeeper Day in Argentina on June 12
;

World Children's Football Day on June 19
(UN);

Argentine Footballer's Day on June 22
;

Swim a Lap Day on June 24
;

Canoe Day on June 26
;

National Motor Sports Day in Argentina on July 17
;

Trainer's Day in Ukraine on July 19
(unofficial holiday of sports trainers. For the first time, the idea of this professional sports festival appeared in 1999 among representatives of the Federation of Sports and Rhythmic Gymnastics of Ukraine)