Teachers' Day in Peru
Teachers' Day in Peru is held on July 6. This event in the first decade of the month July is annual.
Help us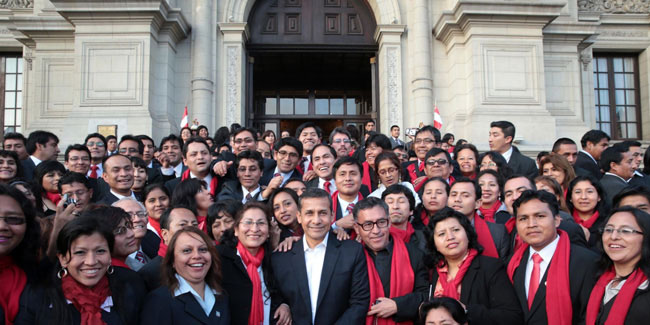 This date is a recognition and tribute to all teachers in the country, who are fervently dedicated to the education of future generations, forming them with knowledge and values.
This is one of the most significant dates of the school civic calendar, since it pays a well-deserved tribute to the teacher, the true forger of the youth who in the future will lead the destinies of a country. The date of July 6th was chosen as the Teacher's Day because the Liberator, José de San Martín founded the first Normal School for Boys on July 6th, 1822.
This recognition is granted to those people who perform such a worthy work, who carry the knowledge from generation to generation instructing the population and instilling values.
Similar holidays and events, festivals and interesting facts

Teachers' Day in Dominican Republic on June 30
;

Agricultural Engineer Day in Peru on June 30
;

Obstetrics and Gynecology Day in Peru on June 30
;

Día del Amigo in Peru on July 6
(celebrated on the first Saturday of July);

University Teacher's Day in Peru on July 11
;

Official Tour Guide Day in Peru on July 12
;

International Homework Day on July 22