Arbor Day in Brazil
Arbor Day in Brazil is held on September 21. This event in the third decade of the month September is annual.
Help us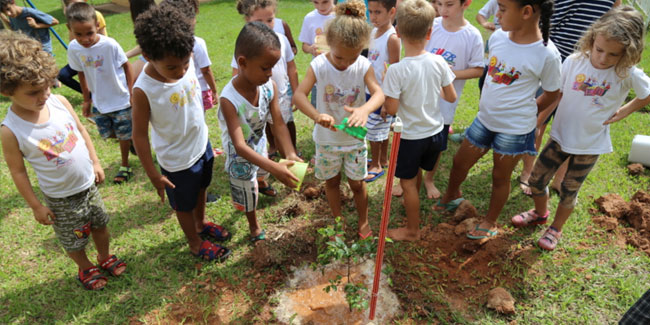 Environmental ethics based on respect and horizontal relationships with nature constitute a sociocultural need that fosters an introspective look at the environment as a pedagogical pillar for awareness.
Educating from nature based on the essence of who we are in relation to it, offers moments of care and reflective spaces that build a historical, epistemological and pedagogical perspective that enhances awareness of the value of the roots of life.
Arbor DayIn Brazil, it is celebrated on September 21. The chosen date precedes the beginning of spring in the southern hemisphere, which can vary between September 22 and 23, depending on the year.
In replacement of the so-called Day of the Tree, the "Annual Tree Festival", instituted by Decree 55,797 of February 24, 1965. Article 2 of the Decree mentions: "The objective of the Annual Tree Festival is to spread teachings on forest conservation and encourage the practice of said teachings, as well as publicize the importance of trees in the progress of the country and in the well-being of citizens". Despite the name change, educational institutions, the media and the population recognize it as Arbor Day.
Similar holidays and events, festivals and interesting facts

National Canal Conservation Day in Thailand on September 20
;

World Cleanup Day on September 21
(the third Saturday of September);

Zero Emissions Day on September 21
;

International Coastal Cleanup Day on September 21
(Held on the third weekend of September);

International Day of Struggle against Monoculture Tree Plantations on September 21
;

National Elephant Appreciation Day in USA on September 22
;

World Rhino Day on September 22
;

World Protection Elephant Day on September 22