Friday 1 March 2024 Calendar with holidays, observances and special days
Calendars
:
Canada
,
Career Holidays (Recognition Holidays)
,
US Holidays
,
United Kingdom
,
United Nations Holidays
,
Women's Days
,
Argentina
,
Children's Days
,
El Salvador
,
Environmental Dates
,
Food holidays
,
Health Calendar
,
Iceland
,
Japan
,
Nicaragua
,
Panama
,
Pet and Animal Holidays
,
Poland
,
Professional Engineers Day
,
Spain
,
Switzerland
,
The Netherlands
,
Unusual Holidays (Weird and Funny Holidays)
,
Wine holidays
,
Worldwide Holidays
Holidays and observances
Events
2007 – Tornadoes break out across the southern United States, killing at least 20 people, including eight at Enterprise High School.
2006 – English-language Wikipedia reaches its one millionth article, Jordanhill railway station.
2005 – In Roper v. Simmons, the U.S. Supreme Court rules that the execution of juveniles found guilty of murder is unconstitutional.
2003 – Management of the United States Customs Service and the United States Secret Service move to the United States Department of Homeland Security.
2003 – The International Criminal Court holds its inaugural session in The Hague.
2002 – The Envisat environmental satellite successfully reaches an orbit 800 kilometers (500 mi) above the Earth on its 11th launch, carrying the heaviest payload to date at 8500 kilograms (8.5 tons).
2002 – U.S. invasion of Afghanistan: Operation Anaconda begins in eastern Afghanistan.
1998 – Titanic became the first film to gross over $1 billion worldwide.
1995 – Yahoo! is incorporated.
1990 – Steve Jackson Games is raided by the United States Secret Service, prompting the later formation of the Electronic Frontier Foundation.
1974 – Watergate scandal: Seven are indicted for their role in the Watergate break-in and charged with conspiracy to obstruct justice.
1966 – Venera 3 Soviet space probe crashes on Venus becoming the first spacecraft to land on another planet's surface.
1961 – Uganda becomes self-governing and holds its first elections.
1961 – United States President John F. Kennedy establishes the Peace Corps.
1958 – Samuel Alphonsus Stritch is appointed Pro-Prefect of the Propagation of Faith and thus becomes the first U.S. member of the Roman Curia.
1956 – The International Air Transport Association finalizes a draft of the Radiotelephony spelling alphabet for the International Civil Aviation Organization.
1954 – Armed Puerto Rican nationalists attack the United States Capitol building, injuring five Representatives.
1954 – Nuclear weapons testing: The Castle Bravo, a 15-megaton hydrogen bomb, is detonated on Bikini Atoll in the Pacific Ocean, resulting in the worst radioactive contamination ever caused by the United States.
1936 – The Hoover Dam is completed.
1921 – The Australian cricket team captained by Warwick Armstrong becomes the first team to complete a whitewash of The Ashes, something that would not be repeated for 86 years.
1917 – The Zimmermann Telegram is reprinted in newspapers across the United States after the U.S. government releases its unencrypted text.
1910 – The worst avalanche in United States history buries a Great Northern Railway train in northeastern King County, Washington, killing 96 people.
1896 – Battle of Adwa: An Ethiopian army defeats an outnumbered Italian force, ending the First Italo-Ethiopian War.
1896 – Henri Becquerel discovers radioactive decay.
1893 – Electrical engineer Nikola Tesla gives the first public demonstration of radio in St. Louis, Missouri.
1886 – The Anglo-Chinese School, Singapore is founded by Bishop William Oldham.
1881 – The first Minnesota State Capitol burns down due to a fire.
1873 – E. Remington and Sons in Ilion, New York begins production of the first practical typewriter.
1872 – Yellowstone National Park is established as the world's first national park.
1868 – The Pi Kappa Alpha Fraternity is founded at the University of Virginia.
1867 – Nebraska becomes the 37th U.S. state; Lancaster, Nebraska is renamed Lincoln and becomes the state capital.
1845 – United States President John Tyler signs a bill authorizing the United States to annex the Republic of Texas.
1836 – A convention of delegates from 57 Texas communities convenes in Washington-on-the-Brazos, Texas, to deliberate independence from Mexico.
1815 – Georgetown University's congressional charter is signed into law by President James Madison.
1805 – Justice Samuel Chase is acquitted at the end of his impeachment trial by the U.S. Senate.
1790 – The first United States census is authorized.
1781 – The Continental Congress adopts the Articles of Confederation.
1692 – Sarah Good, Sarah Osborne and Tituba are brought before local magistrates in Salem Village, Massachusetts, beginning what would become known as the Salem witch trials.
1642 – Georgeana, Massachusetts (now known as York, Maine), becomes the first incorporated city in the United States.
1565 – The city of Rio de Janeiro is founded.
509 BC – Publius Valerius Publicola celebrates the first triumph of the Roman Republic after his victory over the deposed king Lucius Tarquinius Superbus at the Battle of Silva Arsia.
Births
1993 – Michael Conforto, American baseball player. Michael Thomas Conforto (born March 1, 1993), nicknamed Scooter, is an American professional baseball outfielder for the New York Mets of Major League Baseball (MLB).
1987 – Kesha, American singer-songwriter and actress. Her first major success came in early 2009 after she was featured on American rapper Flo Rida's number-one single "Right Round".
1984 – Naima Mora, American model and actress. Naima Mora (born March 1, 1984) is an American fashion model and the winner of Cycle 4 of America's Next Top Model.
1983 – Davey Richards, American wrestler. Wesley David Richards (born March 1, 1983) is an American professional wrestler, best known for his time with TNA Wrestling and Ring of Honor (ROH).
1978 – Jensen Ackles, American actor and director. He also starred as the lead in the box office success My Bloody Valentine 3D and provided the voice of Jason Todd in the popular animated film Batman: Under the Red Hood.
1976 – Travis Kvapil, American race car driver. He currently competes part-time in the NASCAR Gander Outdoors Truck Series, driving the No. 1 Chevrolet Silverado for Beaver Motorsports.
1974 – Mark-Paul Gosselaar, American actor. He was the lead in the 1998 film Dead Man on Campus, and starred in the 2016 TV series Pitch.
1973 – Anton Gunn, American academic and politician. Gunn (born March 1, 1973), healthcare consultant and former American politician, is the former head of the Office of External Affairs at the U.S.
1973 – Chris Webber, American basketball player and sportscaster. As a collegiate athlete, he was a first-team All-American and led the Michigan Wolverines' 1991 incoming freshman class known as the Fab Five that reached the 1992 and 1993 NCAA Men's Division I Basketball Championship games as freshmen and sophomores.
1970 – Jason V Brock, American author, filmmaker, artist, scholar and musician. Brock (born March 1, 1970) is an American author, artist, editor and filmmaker.
1967 – George Eads, American actor. George Eads III (born March 1, 1967), is an American actor, known for his role as Nick Stokes on the CBS police drama CSI: Crime Scene Investigation.
1966 – Zack Snyder, American director, producer, and screenwriter. Since then, he has directed or produced a number of comic book and superhero films, including 300 (2006) and Watchmen (2009), as well as the Superman film that started the DC Extended Universe, Man of Steel (2013) and its follow-ups, Batman v Superman: Dawn of Justice (2016) and Justice League (2017).
1965 – Booker T, American wrestler and sportscaster. Booker T may refer to
1964 – Clinton Gregory, American singer-songwriter and fiddler. His highest charting single is "Play, Ruby, Play", which reached No. 25.
1963 – Bryan Batt, American actor and singer. Bryan Batt (born March 1, 1963) is an American actor best known for his role in the AMC series Mad Men as Salvatore Romano, an art director for the Sterling Cooper agency.
1963 – Maurice Benard, American actor. In 1993, he was cast as Sonny Corinthos on the ABC soap opera, General Hospital.
1961 – Mike Rozier, American football player. Rozier (born March 1, 1961) is a former American college and professional football player who was a running back in the United States Football League (USFL) for two seasons and the National Football League (NFL) for seven seasons during the 1980s and early 1990s.
1956 – Tim Daly, American actor, director, and producer. Dolan on The Sopranos (for which he was nominated for an Emmy Award).
1954 – Catherine Bach, American actress. In 2012, she joined the cast of the CBS soap opera The Young and the Restless as Anita Lawson.
1954 – Ron Howard, American actor, director, and producer. Ronald William Howard (born March 1, 1954) is an American filmmaker and actor.
1952 – Jerri Nielsen, American physician and explorer (d. 2009). Jerri Lin Nielsen (née Cahill; March 1, 1952 – June 23, 2009) was an American physician with extensive emergency room experience, who self-treated her breast cancer while stationed at Amundsen–Scott South Pole Station in Antarctica until she could be evacuated safely.
1952 – Nevada Barr, American actress and author. Nevada Barr (born March 1, 1952) is an American author best known for her Anna Pigeon series of mystery novels set in national parks in the United States.
1951 – Sergei Kourdakov, Russian-American KGB agent (d. 1973), was a former KGB agent and naval officer who from his late teen years carried out more than 150 raids in underground Christian communities in regions of the Soviet Union in the 1960s. At the age of twenty, he defected to Canada while a naval officer on a Soviet trawler in the Pacific and converted to Evangelical Christianity.
1947 – Alan Thicke, Canadian-American actor and composer (d. 2016), was a Canadian actor, songwriter, comedian, game and talk show host. He is the father of singer Robin Thicke.
1945 – Dirk Benedict, American actor and director. Dirk Benedict (born Dirk Niewoehner on March 1, 1945) is an American movie, television and stage actor and author.
1944 – John Breaux, American lawyer and politician, was a member of the United States Senate from Louisiana from 1987 until 2005. He was also a member of the US House of Representatives from 1972 to 1987.
1943 – Gil Amelio, American businessman. Gilbert Frank Amelio (born March 1, 1943) is an American technology executive.
1942 – Richard Myers, American general. Richard Bowman Myers (born March 1, 1942) is the 14th president of Kansas State University and a retired four-star general in the United States Air Force who served as the 15th Chairman of the Joint Chiefs of Staff.
1941 – Robert Hass, American poet. He served as Poet Laureate of the United States from 1995 to 1997.
1940 – Robert Grossman, American painter, sculptor, and author, was an American painter, sculptor, filmmaker, comics artist, illustrator and author.
1935 – Robert Conrad, American actor, radio host and stuntman. West.
1934 – Joan Hackett, American actress (d. 1983), was an American actress of film, stage and television. She was nominated for the BAFTA Award for Best Foreign Actress for the 1966 film The Group, and starred in the 1967 western Will Penny.
1927 – George O. Abell, American astronomer, professor at UCLA, science popularizer, and skeptic (d. 1983). George Ogden Abell (March 1, 1927 – October 7, 1983) taught at UCLA.
1927 – Harry Belafonte, American singer-songwriter and actor. His breakthrough album Calypso (1956) is the first million-selling LP by a single artist.
1927 – Robert Bork, American lawyer and scholar, United States Attorney General (d. 2012), was an American judge, government official and legal scholar who served as the Solicitor General of the United States from 1973 to 1977. A professor at Yale Law School by occupation, he later served as a judge on the influential U.S.
1926 – Cesare Danova, Italian-American actor (d. 1992), was an Italian-American television and screen actor.
1926 – Pete Rozelle, American businessman (d. 1996), was an American businessman and executive. Rozelle served as the commissioner of the National Football League (NFL) for nearly thirty years, from January 1960 until his retirement in November 1989.
1926 – Robert Clary, French-American actor and author. He is best known for his role in the television sitcom Hogan's Heroes as Corporal Louis LeBeau.
1924 – Arnold Drake, American author and screenwriter (d. 2007), was an American comic book writer and screenwriter best known for co-creating the DC Comics characters Deadman and the Doom Patrol, and the Marvel Comics characters the Guardians of the Galaxy, among others.
1924 – Deke Slayton, American soldier, pilot, and astronaut (d. 1993), was a United States Army Air Force World War II pilot, aeronautical engineer, and test pilot who was selected as one of the original NASA Mercury Seven astronauts,. He went on to become NASA's first Chief of the Astronaut Office and Director of Flight Crew Operations, responsible for NASA crew assignments.
1922 – William Gaines, American publisher (d. 1992), was an American publisher and co-editor of EC Comics. Following a shift in EC's direction in 1950, Gaines presided over what became an artistically influential and historically important line of mature-audience comics.
1921 – Cameron Argetsinger, American race car driver and lawyer (d. 2008), was a sports car enthusiast, lawyer and auto racing executive best known for creating the Watkins Glen Grand Prix Race Course in Watkins Glen, New York, and making it the home of the Formula One United States Grand Prix from 1961 through 1980.
1921 – Richard Wilbur, American poet, translator, and essayist, was an American poet and literary translator. One of the foremost poets of his generation, Wilbur's work, composed primarily in traditional forms, was marked by its wit, charm, and gentlemanly elegance.
1921 – Terence Cooke, American cardinal (d. 1983), was an American cardinal of the Roman Catholic Church. He served as Archbishop of New York from 1968 until his death, quietly battling leukemia throughout his tenure.
1918 – Gladys Spellman, American educator and politician (d. 1988), was a U.S. Congresswoman who represented the 5th congressional district of Maryland from January 3, 1975, to February 24, 1981.
1917 – Robert Lowell, American poet (d. 1977). He was born into a Boston Brahmin family that could trace its origins back to the Mayflower.
1914 – Harry Caray, American sportscaster (d. 1998), was an American sportscaster on radio and television. He covered five Major League Baseball teams, beginning with 25 years of calling the games of the St.
1914 – Ralph Ellison, American novelist and literary critic (d. 1994), was an American novelist, literary critic, and scholar best known for his novel Invisible Man, which won the National Book Award in 1953. He also wrote Shadow and Act (1964), a collection of political, social and critical essays, and Going to the Territory (1986).
1909 – Winston Sharples, American pianist and composer (d. 1978), was an American composer known for his work with animated short subjects, especially those created by the animation department at Paramount Pictures. In his 35-year career, Sharples scored more than 700 cartoons for Paramount and Famous Studios, and composed music for two Frank Buck films, Wild Cargo (1934) and Fang and Claw (1935).
1904 – Glenn Miller, American trombonist, composer, and bandleader (d. 1944), was an American big-band trombonist, arranger, composer, and bandleader in the swing era. He was the best-selling recording artist from 1939 to 1942, leading one of the best-known big bands.
1904 – Paul Hartman, American actor, singer, and dancer (d. 1973), was an American dancer, stage performer and television actor.
1893 – Mercedes de Acosta, American author, poet, and playwright (d. 1968), was an American poet, playwright, and novelist. De Acosta wrote almost a dozen plays, only four of which were produced, and she published a novel and three volumes of poetry.
1890 – Theresa Bernstein, Polish-American painter and author (d. 2002), was a Polish-born American artist, painter, and writer.
1848 – Augustus Saint-Gaudens, Irish-American sculptor and academic (d. 1907), was an American sculptor of the Beaux-Arts generation who embodied the ideals of the American Renaissance. Raised in New York City, he traveled to Europe for further training and artistic study.
1837 – William Dean Howells, American novelist, playwright, and critic (d. 1920), was an American realist novelist, literary critic, and playwright, nicknamed "The Dean of American Letters". He was particularly known for his tenure as editor of The Atlantic Monthly, as well as for his own prolific writings, including the Christmas story "Christmas Every Day" and the novels The Rise of Silas Lapham and A Traveler from Altruria.
1812 – Augustus Pugin, English architect, co-designed the Palace of Westminster (d. 1852), was an English architect, designer, artist and critic who is principally remembered for his pioneering role in the Gothic Revival style of architecture. His work culminated in designing the interior of the Palace of Westminster in Westminster, London, England, and its iconic clock tower, later renamed the Elizabeth Tower, which houses the bell known as Big Ben.
1807 – Wilford Woodruff, American religious leader, 4th President of The Church of Jesus Christ of Latter-day Saints (d. 1898), was an American religious leader who served as the fourth president of The Church of Jesus Christ of Latter-day Saints (LDS Church) from 1889 until his death. He formally ended the practice of plural marriage among the members of the LDS Church in 1890.
1732 – William Cushing, American lawyer and judge (d. 1810), was one of the original five associate justices of the United States Supreme Court; confirmed by the United States Senate on September 26, 1789, he served until his death. His Supreme Court tenure of 20 years and 11 months was the longest among the Court's inaugural members.
Deaths
2015 – Minnie Miñoso, Cuban-American baseball player and coach (b. 1922)
2013 – Bonnie Franklin, American actress, dancer, and singer (b. 1944)
2012 – Andrew Breitbart, American journalist and publisher (b. 1969)
1991 – Edwin H. Land, American scientist and businessman, co-founded the Polaroid Corporation (b. 1909)
1988 – Joe Besser, American comedian and actor (b. 1907)
1984 – Jackie Coogan, American actor (b. 1914)
1980 – Wilhelmina Cooper, Dutch-American model and businesswoman, founded Wilhelmina Models (b. 1940)
1974 – Bobby Timmons, American pianist and composer (b. 1935)
1942 – George S. Rentz, American commander (b. 1882)
1920 – John H. Bankhead, American lawyer and politician (b. 1842)
1773 – Luigi Vanvitelli, Italian architect, designed the Palace of Caserta (b. 1700)
List of commemorative months in March in Ohio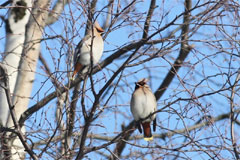 Colorectal cancer screening saves lives. If you're 50 years old or older, talk to your doctor about getting screened. Among cancers that affect both men and women, color..→