Tuesday 5 March 2019 Calendar with holidays, observances and special days
Holidays and observances
Crufts (The World's Largest Dog Show) held in Birmingham, England
Custom Chief's Day in Vanuatu
Day of Physical Culture and Sport (Azerbaijan)
Multiple Personality Day
National Cheese Doodle Day and Absinthe Day in USA
Paranormal Day
Unique Names Day
Events
1979 – Soviet probes Venera 11, Venera 12 and the German-American solar satellite Helios II all are hit by "off the scale" gamma rays leading to the discovery of soft gamma repeaters.
1963 – American country music stars Patsy Cline, Hawkshaw Hawkins, Cowboy Copas and their pilot Randy Hughes are killed in a plane crash in Camden, Tennessee.
1936 – First flight of K5054, the first prototype Supermarine Spitfire advanced monoplane fighter aircraft in the United Kingdom.
1912 – Italo-Turkish War: Italian forces are the first to use airships for military purposes, employing them for reconnaissance behind Turkish lines.
1906 – Moro Rebellion: United States Army troops bring overwhelming force against the native Moros in the First Battle of Bud Dajo, leaving only six survivors.
1872 – George Westinghouse patents the air brake.
1836 – Samuel Colt patents the first production-model revolver, the .34-caliber.
1824 – First Anglo-Burmese War: The British officially declare war on Burma.
1770 – Boston Massacre: Five Americans, including Crispus Attucks, are fatally shot by British troops in an event that would contribute to the outbreak of the American Revolutionary War (also known as the American War of Independence) five years later.
1766 – Antonio de Ulloa, the first Spanish governor of Louisiana, arrives in New Orleans.
1616 – Nicolaus Copernicus's book On the Revolutions of the Heavenly Spheres is added to the Index of Forbidden Books 73 years after it was first published.
1496 – King Henry VII of England issues letters patent to John Cabot and his sons, authorising them to explore unknown lands.
Births
1994 – Kyle Schwarber, American baseball player
1993 – Joshua Coyne, American violinist and composer
1985 – Brad Mills, American baseball player
1981 – Paul Martin, American ice hockey player
1980 – Shay Carl, American businessman, co-founded Maker Studios
1978 – Kimberly McCullough, American actress, singer, and dancer
1978 – Mike Hessman, American baseball player and coach
1977 – Bryan Berard, American ice hockey player
1977 – Mike MacDougal, American baseball player
1977 – Wally Szczerbiak, American basketball player and sportscaster
1976 – Paul Konerko, American baseball player
1974 – Eva Mendes, American model and actress
1974 – Kevin Connolly, American actor and director
1973 – Ryan Franklin, American baseball player
1971 – Jeffrey Hammonds, American baseball player and scout
1971 – Yuri Lowenthal, American voice actor, producer, and screenwriter
1970 – John Frusciante, American singer-songwriter, guitarist, and producer
1970 – Mike Brown, American basketball player and coach
1966 – Aasif Mandvi, Indian-American actor, producer, and screenwriter
1966 – Michael Irvin, American football player, sportscaster, and actor
1963 – Joel Osteen, American pastor, author, and television host
1958 – Bob Forward, American director, producer, and screenwriter
1957 – Ray Suarez, American journalist and author
1956 – Teena Marie, American singer-songwriter and producer (d. 2010)
1955 – Penn Jillette, American magician, actor, and author
1954 – Marsha Warfield, American actress
1953 – Michael J. Sandel, American philosopher and academic
1952 – Mike Squires, American baseball player and scout
1951 – Willis Alan Ramsey, American singer-songwriter and guitarist
1949 – Tom Russell, American singer-songwriter and guitarist
1947 – Kent Tekulve, American baseball player and sportscaster
1944 – Roy Gutman, American journalist and author
1938 – Fred Williamson, American football player, actor, director, producer, and screenwriter
1938 – Lynn Margulis, American biologist and academic (d. 2011)
1938 – Paul Evans, American singer-songwriter and guitarist
1936 – Dale Douglass, American golfer
1936 – Dean Stockwell, American actor
1935 – Paul Sand, American actor
1935 – Philip K. Chapman, Australian-American astronaut and engineer
1934 – Daniel Kahneman, Israeli-American economist and psychologist, Nobel Prize laureate
1930 – Del Crandall, American baseball player and manager
1929 – J. B. Lenoir, American singer-songwriter and guitarist (d. 1967)
1928 – J. Hillis Miller, American academic and critic
1927 – Jack Cassidy, American actor and singer (d. 1976)
1923 – Laurence Tisch, American businessman, co-founded the Loews Corporation (d. 2003)
1922 – James Noble, American actor (d. 2016)
1921 – Elmer Valo, American baseball player and coach (d. 1998)
1920 – Virginia Christine, American actress (d. 1996)
1918 – James Tobin, American economist and academic (d. 2002)
1910 – Momofuku Ando, Taiwanese-Japanese businessman, founded Nissin Foods (d. 2007)
1908 – Irving Fiske, American author and playwright (d. 1990)
1905 – László Benedek, Hungarian-American director and cinematographer (d. 1992)
1901 – Louis Kahn, American architect and academic (d. 1974)
1894 – Henry Daniell, English-American actor (d. 1963)
1876 – Elisabeth Moore, American tennis player (d. 1959)
1874 – Henry Travers, English-American actor (d. 1965)
1870 – Frank Norris, American journalist and author (d. 1902)
1853 – Howard Pyle, American author and illustrator (d. 1911)
1815 – John Wentworth, American journalist and politician, 19th Mayor of Chicago (d. 1888)
1794 – Robert Cooper Grier, American lawyer and jurist (d. 1870)
1739 – Benjamin Ruggles Woodbridge, American colonel and physician (d. 1819)
Deaths
2016 – Al Wistert, American football player and coach (b. 1920)
2016 – Ray Tomlinson, American computer programmer and engineer (b. 1941)
2015 – Edward Egan, American cardinal (b. 1932)
2014 – Geoff Edwards, American actor and game show host (b. 1931)
2013 – Duane Gish, American biochemist and academic (b. 1921)
2013 – Paul Bearer, American wrestler and manager (b. 1954)
2012 – Robert B. Sherman, American songwriter and screenwriter (b. 1925)
2012 – William O. Wooldridge, American sergeant (b. 1922)
2010 – Charles B. Pierce, American director, producer, and screenwriter (b. 1938)
1999 – Richard Kiley, American actor and singer (b. 1922)
1997 – Samm Sinclair Baker, American writer (b. 1909)
1996 – Whit Bissell, American character actor (b. 1909)
1990 – Gary Merrill, American actor and director (b. 1915)
1984 – William Powell, American actor (b. 1892)
1982 – John Belushi, American actor (b. 1949)
1981 – Yip Harburg, American songwriter and composer (b. 1896)
1980 – Jay Silverheels, Canadian-American actor (b. 1912)
1974 – Billy De Wolfe, American actor (b. 1907)
1974 – Sol Hurok, Ukrainian-American businessman (b. 1888)
1973 – Robert C. O'Brien, American journalist and author (b. 1918)
1971 – Allan Nevins, American journalist and author (b. 1890)
1967 – Mischa Auer, Russian-American actor (b. 1905)
1965 – Pepper Martin, American baseball player and manager (b. 1904)
1963 – Cowboy Copas, American singer-songwriter and guitarist (b. 1913)
1963 – Hawkshaw Hawkins, American singer-songwriter and guitarist (b. 1921)
1963 – Patsy Cline, American singer-songwriter (b. 1932)
1953 – Herman J. Mankiewicz, American screenwriter and producer (b. 1897)
1950 – Edgar Lee Masters, American poet, author, and playwright (b. 1868)
1945 – Lena Baker, African American maid and murderer (b. 1900)
1929 – David Dunbar Buick, Scottish-American businessman, founded Buick (b. 1854)
1770 – Crispus Attucks, American slave (b. 1723)
Tuesday 5 March 2019
Death of Crispus Attucks in California (Black American Day)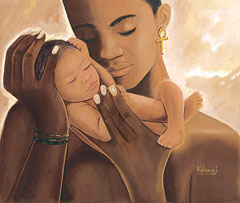 The slave trade was a tragic episode in African history and began before August 1619 when the first slaves arrived in Jamestown, Virginia. During the course of the slave ..→