Saturday 9 March 2019 Calendar with holidays, observances and special days
Calendars:
Health Calendar
,
Australia
,
Botswana
,
Canada
,
Career Holidays (Recognition Holidays)
,
Food holidays
,
Guyana
,
India
,
New Zealand
,
Pet and Animal Holidays
,
Poland
,
Unusual Holidays
Holidays and observances
Barbie Day (Barbie debuted on March 9, 1959 at the American International Toy Fair in New York)
Canberra Day (Australian Capital Territory; celebrated on the second Monday in March)
Commonwealth Day in Botswana (is an opportunity to promote the Commonwealth's shared values of peace, democracy and equality; celebrated on the second Monday in March)
Commonwealth Day in Canada (is annually held on the second Monday of March)
Day of Polish Statistics
False Teeth Day
Get Over It Day
National Meatball Day and National Crab Day in USA
Phaghwa (or Holi Phagwa is considered as the famous Hindu spring festival and has got many names as per the region and the community like its knwon as Phaghwa in Bhojpuri and in west Bengal, it is known as Dolyatra)
Professional Pet Sitters Week (First Full Week in March)
Taranaki Anniversary Day in New Zealand (Date for 2020. Holiday is actually the 31st of March but it is observed on the second Monday of March. Taranaki Anniversary applies to the Taranaki Region which includes Inglewood, Waitara, Hawera, Stratford, and Eltham)
World Salt Awareness Week
Events
2011 – Space Shuttle Discovery makes its final landing after 39 flights.
1978 – President Soeharto inaugurated Jagorawi Toll Road, the first toll highway in Indonesia, connecting Jakarta, Bogor and Ciawi, West Java.
1960 – Dr. Belding Hibbard Scribner implants for the first time a shunt he invented into a patient, which allows the patient to receive hemodialysis on a regular basis.
1959 – The Barbie doll makes its debut at the American International Toy Fair in New York.
1945 – World War II: The first nocturnal incendiary attack on Tokyo inflicts damage comparable to that inflicted on both Hiroshima and Nagasaki five months later.
1944 – World War II: Japanese troops counter-attack American forces on Hill 700 in Bougainville in a five-day battle.
1933 – Great Depression: President Franklin D. Roosevelt submits the Emergency Banking Act to Congress, the first of his New Deal policies.
1925 – Pink's War: The first Royal Air Force operation conducted independently of the British Army or Royal Navy begins.
1908 – Inter Milan was founded on Football Club Internazionale, following a schism from the Milan Cricket and Football Club.
1862 – American Civil War: The USS Monitor and CSS Virginia fight to a draw in the Battle of Hampton Roads, the first battle between two ironclad warships.
1847 – Mexican–American War: The first large-scale amphibious assault in U.S. history is launched in the Siege of Veracruz.
1842 – The first documented discovery of gold in California occurs at Rancho San Francisco, six years before the California Gold Rush.
1841 – The U.S. Supreme Court rules in the United States v. The Amistad case that captive Africans who had seized control of the ship carrying them had been taken into slavery illegally.
1815 – Francis Ronalds describes the first battery-operated clock in the Philosophical Magazine.
1796 – Napoléon Bonaparte marries his first wife, Joséphine de Beauharnais.
1500 – The fleet of Pedro Álvares Cabral leaves Lisbon for the Indies. The fleet will discover Brazil which lies within boundaries granted to Portugal in the Treaty of Tordesillas.
1009 – First known mention of Lithuania, in the annals of the monastery of Quedlinburg.
Births
1987 – Bow Wow, American rapper, actor, and television host
1985 – Jesse Litsch, American baseball player
1984 – Julia Mancuso, American skier
1983 – Clint Dempsey, American soccer player
1983 – Wayne Simien, American basketball player
1981 – Antonio Bryant, American football player
1981 – Clay Rapada, American baseball player
1980 – Matthew Gray Gubler, American actor, model, and writer
1979 – Oscar Isaac, Guatemalan-American actor
1972 – Jean Louisa Kelly, American actress
1972 – Travis Lane Stork, American physician
1971 – Emmanuel Lewis, American actor
1969 – Kimberly Guilfoyle, American lawyer and journalist
1966 – Brendan Canty, American drummer and songwriter
1966 – Michael Patrick MacDonald, Irish-American author and activist
1965 – Benito Santiago, Puerto Rican-American baseball player
1965 – Brian Bosworth, American football player and actor
1964 – Phil Housley, American ice hockey player and coach
1964 – Steve Wilkos, American police officer and talk show host
1963 – David Pogue, American journalist and author
1963 – Terry Mulholland, American baseball player
1961 – Darrell Walker, American basketball player and coach
1961 – Mike Leach, American football player and coach
1961 – Rick Steiner, American wrestler
1960 – Finn Carter, American actress and photographer
1959 – Lonny Price, American actor, director, and screenwriter
1958 – Linda Fiorentino, American actress
1957 – PZ Myers, American biologist, author, and academic
1956 – Mark Dantonio, American football player and coach
1950 – Andy North, American golfer
1950 – Doug Ault, American baseball player and manager (d. 2004)
1948 – Eric Fischl, American painter and sculptor
1948 – Jeffrey Osborne, American singer and drummer
1946 – Warren Skaaren, American screenwriter and producer (d. 1990)
1943 – Bobby Fischer, American chess player and author (d. 2008)
1943 – Charles Gibson, American journalist
1942 – Mark Lindsay, American singer-songwriter, saxophonist, and producer
1941 – Jim Colbert, American golfer
1940 – Raúl Juliá, Puerto Rican-American actor (d. 1994)
1936 – Marty Ingels, American actor and comedian (d. 2015)
1936 – Mickey Gilley, American singer-songwriter and pianist
1935 – Andrew Viterbi, American engineer and businessman, co-founded Qualcomm Inc.
1934 – Joyce Van Patten, American actress
1933 – Lloyd Price, American R&B singer-songwriter
1932 – Keely Smith, American singer and actress
1932 – Walter Mercado, Puerto Rican-American astrologer and actor
1930 – Ornette Coleman, American saxophonist, violinist, trumpet player, and composer (d. 2015)
1930 – Taina Elg, Finnish-American actress and dancer
1928 – Gerald Bull, Canadian-American engineer and academic (d. 1990)
1926 – Joe Franklin, American radio and television host (d. 2015)
1924 – Ben Schadler, American professional basketball player (d. 2015)
1924 – William Hamilton, American theologian (d. 2012)
1923 – James L. Buckley, American lawyer, judge, and politician
1923 – Walter Kohn, Austrian-American physicist and academic, Nobel Prize laureate (d. 2016)
1921 – Carl Betz, American actor (d. 1978)
1918 – George Lincoln Rockwell, American sailor and politician, founded the American Nazi Party (d. 1967)
1918 – Mickey Spillane, American crime novelist (d. 2006)
1910 – Samuel Barber, American pianist and composer (d. 1981)
1904 – Paul Wilbur Klipsch, American soldier and engineer, founded Klipsch Audio Technologies (d. 2002)
1902 – Will Geer, American actor (d. 1978)
1856 – Eddie Foy, Sr., American actor and dancer (d. 1928)
1833 – Frederick A. Schroeder, German-American businessman and politician, 18th Mayor of Brooklyn (d. 1899)
1824 – Amasa Leland Stanford, American businessman and politician, founded Stanford University (d. 1893)
1820 – Samuel Blatchford, American lawyer and jurist (d. 1893)
1815 – David Davis, American jurist and politician (d. 1886)
1806 – Edwin Forrest, American actor and philanthropist (d. 1872)
Deaths
2016 – Clyde Lovellette, American basketball player and coach (b. 1929)
2016 – Robert Horton, American actor (b. 1924)
2014 – William Clay Ford, Sr., American businessman (b. 1925)
2013 – Merton Simpson, American painter and art collector (b. 1928)
2012 – Willye Dennis, American librarian and politician (b. 1926)
2011 – David S. Broder, American journalist and academic (b. 1929)
2010 – Doris Haddock, American activist and politician (b. 1910)
2010 – Willie Davis, American baseball player and manager (b. 1940)
2007 – Brad Delp, American singer-songwriter and guitarist (b. 1951)
2006 – Tom Fox, American activist (b. 1951)
2005 – Chris LeDoux, American singer-songwriter (b. 1948)
2004 – Rust Epique, American guitarist and painter (b. 1968)
2003 – Stan Brakhage, American director and cinematographer (b. 1933)
1997 – Notorious B.I.G., American rapper (b. 1972)
1996 – George Burns, American actor and comedian (b. 1896)
1994 – Charles Bukowski, American poet, novelist, and short story writer (b. 1920)
1991 – Jim Hardin, American baseball player (b. 1943)
1989 – Robert Mapplethorpe, American photographer (b. 1946)
1983 – Faye Emerson, American actress (b. 1917)
1974 – Earl Wilbur Sutherland, Jr., American pharmacologist and biochemist, Nobel Prize laureate (b. 1915)
1974 – Harry Womack, American singer (b. 1945)
1937 – Paul Elmer More, American journalist and critic (b. 1864)
1926 – Mikao Usui, Japanese spiritual leader, founded Reiki (b. 1865)
1925 – Willard Metcalf, American painter and academic (b. 1858)
1897 – Sondre Norheim, Norwegian-American skier (b. 1825)
1808 – Joseph Bonomi the Elder, Italian architect, designed the Piercefield House and St James' Church (b. 1739)
Saturday 9 March 2019
Meningitis Awareness Day in Ohio; Tess's Law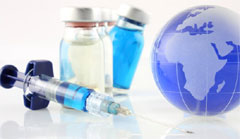 Bacterial meningitis, the most serious form, can cause inflammation of the lining of the brain and spinal cord, a blood infection, or both. The disease can be difficult t..→