Friday 24 March 2023 Calendar with holidays, observances and special days
Calendars
:
Health Calendar
,
US Holidays
,
United Nations Holidays
,
Worldwide Holidays
,
Argentina
,
Career Holidays (Recognition Holidays)
,
Chocolate holidays
,
Company Holidays
,
El Salvador
,
Environmental Dates
,
Food holidays
,
Guatemala
,
India
,
Norway
,
Smart events
,
Spain
,
Sports and Fitness Special Days
,
Ukraine
,
Unusual Holidays (Weird and Funny Holidays)
Holidays and observances
Events
2008 – Bhutan officially becomes a democracy, with its first ever general election.
1999 – Kosovo war: NATO began attacks on Yugoslavia without United Nations Security Council (UNSC) approval, marking the first time NATO has attacked a sovereign country.
1998 – First computer-assisted Bone Segment Navigation, performed at the University of Regensburg, Germany
1993 – Discovery of Comet Shoemaker–Levy 9.
1973 – Kenyan athlete Kip Keino defeats Jim Ryun at the first-ever professional track meet in Los Angeles.
1934 – United States Congress passes the Tydings–McDuffie Act, allowing the Philippines to become a self-governing commonwealth.
1921 – The 1921 Women's Olympiad begins in Monte Carlo, first international women's sports event
1907 – The first issue of the Georgian Bolshevik newspaper Dro is published.
1896 – A. S. Popov makes the first radio signal transmission in history.
1882 – Robert Koch announces the discovery of Mycobacterium tuberculosis, the bacterium responsible for tuberculosis.
Births
1990 – Starlin Castro, American baseball player. Starlin DeJesus Castro (born March 24, 1990) is a Dominican professional baseball infielder for the Washington Nationals of Major League Baseball (MLB).
1987 – Josh Zeid, American baseball player. Joshua Alexander Zeid (pronounced "Zide"; born March 24, 1987) is an American-Israeli former professional baseball pitcher.
1984 – Chris Bosh, American basketball player. Basketball in high school, Bosh played one season of college basketball for Georgia Tech before declaring for the 2003 NBA draft.
1982 – Dustin McGowan, American baseball player. He played in Major League Baseball (MLB) for the Toronto Blue Jays, Philadelphia Phillies, and Miami Marlins.
1981 – Dirk Hayhurst, American baseball player. Following the end of his playing career, Hayhurst wrote four books about his experiences in professional baseball.
1981 – Ron Hainsey, American ice hockey player. Ronald Martin Hainsey (born March 24, 1981) is an American professional ice hockey player and alternate captain for the Ottawa Senators of the National Hockey League (NHL).
1979 – Lake Bell, Jewish-American actress, director, and screenwriter. She has starred in various television series, including Boston Legal (2004–2006), Surface (2005–2006), How to Make It in America (2010–2011) and Childrens Hospital (2008–2016), and in films including Over Her Dead Body (2008), What Happens in Vegas (2008), It's Complicated (2009), No Strings Attached (2011), Million Dollar Arm (2014), No Escape (2015), The Secret Life of Pets (2016), and Home Again (2017).
1979 – Norris Hopper, American baseball player. He made his major league debut with the Reds in September 2006.
1977 – Jessica Chastain, American actress. Chastain's accolades include a Golden Globe Award and two Academy Award nominations.
1976 – Peyton Manning, American football player and entrepreneur, was a quarterback for 18 seasons in the National Football League (NFL). Considered to be one of the greatest quarterbacks of all time due to his numerous career achievements, he spent 14 seasons with the Indianapolis Colts and was a member of the Denver Broncos in his last four seasons.
1974 – Alyson Hannigan, American actress. She is best known for her roles as Willow Rosenberg on the television series Buffy the Vampire Slayer (1997–2003), Lily Aldrin on the sitcom How I Met Your Mother (2005–2014) for which she won a People's Choice Award in 2009, and Michelle Flaherty in the American Pie film series (1999–2012).
1973 – Jim Parsons, American actor. He has received several awards for his performance, including four Primetime Emmy Awards for Outstanding Lead Actor in a Comedy Series and the Golden Globe Award for Best Actor in a Television Series Musical or Comedy.
1972 – Steve Karsay, American baseball player and coach. Karsay played for the Oakland Athletics (1993–94, 1997, 2006), Cleveland Indians (1998–2001), Atlanta Braves (2001), New York Yankees (2002, 2004–05), and Texas Rangers (2005).
1971 – Tig Notaro, American comedian and actor. Mathilde "Tig" O'Callaghan Notaro (born March 24, 1971) is an American stand-up comic, writer, radio contributor, and actress.
1970 – Erica Kennedy, African-American journalist and author (d. 2012). Erica Kennedy (March 24, 1970 – c.
1970 – Lara Flynn Boyle, American actress. After portraying Stacy in Penelope Spheeris's comedy Wayne's World (1992), Boyle had a lead role in John Dahl's critically acclaimed neo-noir film Red Rock West (1993), followed by roles in Threesome (1994), Cafe Society (1995), and Happiness (1998).
1970 – Mike Vanderjagt, Canadian-American football player. Michael John Vanderjagt (/ˈvændərdʒæt/; born March 24, 1970) is a former gridiron football placekicker and punter who played in the National Football League (NFL) for nine seasons, primarily with the Indianapolis Colts.
1967 – Diann Roffe, American skier. Diann Roffe (born March 24, 1967), also known as Diann Roffe-Steinrotter, is a former World Cup alpine ski racer and Olympic gold medalist from the United States.
1966 – Floyd Heard, American sprinter and coach. Floyd Wayne Heard (born March 24, 1966 in West Point, Mississippi) is a retired track and field sprinter from the United States, best known for setting the 1986 world's best year performance in the men's 200 m.
1965 – The Undertaker, American wrestler and actor. Mark William Calaway (born March 24, 1965), better known by the ring name The Undertaker, is an American professional wrestler currently signed to WWE.
1962 – Star Jones, African-American lawyer, journalist, and talk show host. She was also one of sixteen contestants of the fourth installment of The Celebrity Apprentice in 2011, coming in fifth place.
1960 – Annabella Sciorra, American actress. She was nominated for the Primetime Emmy Award for Outstanding Guest Actress in a Drama Series for playing Gloria Trillo on The Sopranos (2001–04).
1960 – Barry Horowitz, American wrestler. Barry Horowitz (born March 24, 1959) is an American professional wrestler, best known for his time in the World Wrestling Federation (WWF).
1960 – Kelly Le Brock, English-American actress and model. She also starred in the films Weird Science (1985), directed by John Hughes, and Hard to Kill (1990), with Steven Seagal.
1960 – Scott Pruett, American race car driver. Scott Donald Pruett (born March 24, 1960) is a former American race car driver who has competed in NASCAR, CART, IMSA, Trans-Am and Grand-Am.
1959 – Emmit King, American sprinter, was a member of the American Relay Team for the Summer Olympics (1984 and 1988) but he did not compete. He is best known for winning the bronze medal at the inaugural 1983 World Championships in the men's 100 metres.
1959 – Renaldo Nehemiah, American hurdler and football player. Renaldo Nehemiah (born March 24, 1959) is a retired American track and field athlete who specialized in the 110 m hurdles.
1958 – Mike Woodson, American basketball player and coach. He was previously best known as a head coach for the Atlanta Hawks and New York Knicks.
1956 – Bill Wray, American cartoonist and painter. William York Wray (born March 24, 1956) is an American cartoonist, animator and painter widely known for his contributions to Mad and The Ren & Stimpy Show as well as his current focus on regional landscape painting — under the names Bill Wray for his animated work and William Wray for his paintings.
1956 – Steve Ballmer, American businessman, was the chief executive officer of Microsoft from January 13, 2000, to February 4, 2014, and is the current owner of the Los Angeles Clippers of the National Basketball Association (NBA). As of October 2019, his personal wealth is estimated at US $51.9 billion, ranking him the 16th richest person in the world.
1953 – Anita L. Allen, African-American lawyer, philosopher, and academic. Anita LaFrance Allen (aka Allen-Castellitto (born March 24, 1953) is the Henry R.
1953 – Louie Anderson, American actor and comedian. He was the initial host of the third revival of the game show Family Feud from 1999 to 2002.
1952 – Greg McCrary, American football player (d. 2013), was an American football tight end in the National Football League for the Atlanta Falcons, Washington Redskins, and the San Diego Chargers. He played college football at Clark Atlanta University and was drafted in the fifth round of the 1975 NFL Draft.
1951 – Tommy Hilfiger, American fashion designer, founded the Tommy Hilfiger Corporation. Thomas Jacob Hilfiger (born March 24, 1951) is an American fashion designer and founder of Tommy Hilfiger Corporation.
1950 – Gary Wichard, American football player and agent (d. 2011), was a college football player and professional sports agent.
1949 – Tabitha King, American author and poet. Tabitha Jane King (née Spruce, born March 24, 1949) is an American author, and the wife of Stephen King.
1947 – Christine Gregoire, American lawyer and politician, 22nd Governor of Washington. She is the second female governor of Washington.
1947 – Dennis Erickson, American football player and coach. Dennis Brian Erickson (born March 24, 1947) is an American football coach who most recently served as the head coach for the Salt Lake Stallions of the Alliance of American Football league.
1946 – Kitty O'Neil, American stuntwoman, was an American stuntwoman and racer, known as "the fastest woman in the world." An illness in early childhood left her deaf, and more illnesses in early adulthood cut short a career in diving. O'Neil's career as a stuntwoman and race driver led to her depiction in a television movie and as an action figure.
1945 – Curtis Hanson, American director, producer, and screenwriter (d. 2016), was an American film director, screenwriter, and producer. His directing work included the psychological thriller The Hand That Rocks the Cradle (1992), the neo-noir crime film L.A.
1945 – Robert T. Bakker, American paleontologist and academic. Robert Thomas Bakker (born March 24, 1945) is an American paleontologist who helped reshape modern theories about dinosaurs, particularly by adding support to the theory that some dinosaurs were endothermic (warm-blooded).
1944 – R. Lee Ermey, American sergeant and actor, was an American actor, voice actor, drill instructor and Marine. He achieved fame when he played Gunnery Sergeant Hartman in the 1987 film Full Metal Jacket, which earned him a Golden Globe Award nomination for Best Supporting Actor.
1941 – Michael Masser, American songwriter, composer and producer (d. 2015), was an American songwriter, composer and producer of popular music.
1940 – Bob Mackie, American fashion designer. Robert Gordon Mackie (born March 24, 1939), is an American fashion designer and costumer, best known for his dressing of entertainment icons such as Joan Rivers, Cher, RuPaul, Barbara Eden, Bette Midler, Diana Ross, Judy Garland, Marlene Dietrich, Liza Minnelli, Tina Turner, Elton John, Ann-Margret, Carol Burnett, Marie Osmond, Lola Falana and Mitzi Gaynor.
1938 – Don Covay, American singer-songwriter (d. 2015), was an American R&B, rock and roll and soul singer and songwriter most active from the 1950s to the 1970s.
1937 – Billy Stewart, American singer and pianist (d. 1970), was an American rhythm and blues singer and pianist who was popular during the 1960s.
1936 – Alex Olmedo, Peruvian-American tennis player. Alejandro "Alex" Olmedo Rodríguez (born March 24, 1936) is a former tennis player from Peru with American citizenship.
1933 – Stephen De Staebler, American sculptor and educator (d. 2011), was an internationally celebrated American sculptor, best recognized for his work in clay and bronze. Totemic and fragmented in form, De Staebler's figurative sculptures call forth the many contingencies of the human condition, such as resiliency and fragility, growth and decay, earthly boundedness and the possibility for spiritual transcendence.
1930 – Steve McQueen, American actor and producer (d. 1980). McQueen was nicknamed "The King of Cool", and his antihero persona developed at the height of the counterculture of the 1960s made him a top box-office draw during the 1960s and 1970s.
1929 – Pat Renella, Italian-American actor (d. 2012). Of Italian descent, his motion picture debut was as an engineer in the space drama X-15 (1961) starring David McLean and Charles Bronson.
1928 – Byron Janis, American pianist and composer. His discography covers repertoire from Bach to David W.
1927 – John Woodland Hastings, American biochemist and academic (d. 2014). Princeton University, 1948-1951; M.A. 1950, PhD. 1951
1924 – Norman Fell, American actor (d. 1998), was an American actor of film and television, most famous for his role as landlord Mr. Roper on the sitcom Three's Company and its spin-off, The Ropers.
1923 – Murray Hamilton, American actor (d. 1986), was an American stage, screen, and television character actor who appeared in such films as Anatomy of a Murder, The Hustler, The Graduate, The Amityville Horror and Jaws.
1920 – Gene Nelson, American actor, director, and screenwriter (d. 1996), was an American actor, dancer, screenwriter, and director.
1920 – Mary Stolz, American author (d. 2006), was an American writer of fiction for children and young adults. Her works received Newbery Honors in 1962 and 1966 and her entire body of work was awarded the George G.
1919 – Lawrence Ferlinghetti, American poet and publisher, co-founded City Lights Bookstore. Ferlinghetti is best known for his first collection of poems, A Coney Island of the Mind (1958), which has been translated into nine languages, with sales of more than one million copies.
1919 – Robert Heilbroner, American economist and historian (d. 2005). New School for Social Research,
1916 – Donald Hamilton, Swedish-American soldier and author (d. 2006), was an American writer of novels, short stories, and non-fiction about the outdoors. His novels consist mostly of paperback originals, principally spy fiction, but also crime fiction and westerns, such as The Big Country.
1912 – Dorothy Height, African-American educator and activist (d. 2010), was a revolutionary leader for the civil rights movement, known for her contributions and ideological breakthroughs as she had up to four million followers. Height is often referred to as being an extremely prominent figure, as she was of great significance in the women's rights movements simultaneously to the civil rights movements.
1911 – Joseph Barbera, American animator, director, and producer, co-founded Hanna-Barbera (d. 2006), was an American animator, director, producer, storyboard artist, and cartoon artist, whose film and television cartoon characters entertained millions of fans worldwide for much of the 20th century.
1910 – Richard Conte, American actor, singer, and director (d. 1975). He appeared in more than 100 films from the 1940s through 1970s, including I'll Cry Tomorrow, Ocean's 11, and The Godfather.
1909 – Clyde Barrow, American criminal (d. 1934). Bonnie Elizabeth Parker (October 1, 1910 – May 23, 1934) and Clyde Champion Barrow (March 24, 1909 – May 23, 1934) were an American criminal couple who traveled the Central United States with their gang during the Great Depression, known for their bank robberies although they preferred to rob small stores or rural gas stations.
1902 – Thomas E. Dewey, American lawyer and politician, 47th Governor of New York (d. 1971), was an American lawyer, prosecutor, and politician. He served as the 47th governor of New York from 1943 to 1954.
1901 – Ub Iwerks, American animator, director, and producer, co-created Mickey Mouse (d. 1971), was an American animator, cartoonist, character designer, inventor, and special effects technician, who designed Oswald the Lucky Rabbit and Mickey Mouse. Iwerks produced alongside Walt Disney and won numerous awards, including multiple Academy Awards.
1897 – Wilhelm Reich, Austrian-American psychotherapist and academic (d. 1957), was an Austrian doctor of medicine and psychoanalyst, a member of the second generation of analysts after Sigmund Freud. The author of several influential books, most notably Character Analysis (1933), The Mass Psychology of Fascism (1933), and The Sexual Revolution (1936), Reich became known as one of the most radical figures in the history of psychiatry.
1893 – George Sisler, American baseball player and scout (d. 1973). George Harold Sisler (March 24, 1893 – March 26, 1973), nicknamed "Gorgeous George", was an American professional baseball first baseman and player-manager.
1892 – Marston Morse, American mathematician and academic (d. 1977), was an American mathematician best known for his work on the calculus of variations in the large, a subject where he introduced the technique of differential topology now known as Morse theory. The Morse–Palais lemma, one of the key results in Morse theory, is named after him, as is the Thue–Morse sequence, an infinite binary sequence with many applications.
1887 – Roscoe Arbuckle, American actor, director, and screenwriter (d. 1933), was an American silent film actor, comedian, director, and screenwriter. He started at the Selig Polyscope Company and eventually moved to Keystone Studios, where he worked with Mabel Normand and Harold Lloyd, as well as with his nephew Al St.
1886 – Edward Weston, American photographer (d. 1958), was a 20th-century American photographer. He has been called "one of the most innovative and influential American photographers..." and "one of the masters of 20th century photography." Over the course of his 40-year career Weston photographed an increasingly expansive set of subjects, including landscapes, still lives, nudes, portraits, genre scenes and even whimsical parodies.
1884 – Peter Debye, Dutch-American physicist and chemist, Nobel Prize laureate (d. 1966), was a Dutch-American physicist and physical chemist, and Nobel laureate in Chemistry.
1883 – Dorothy Campbell, Scottish-American golfer (d. 1945), was a Scottish female amateur golfer. Campbell was the first woman to win the American, British and Canadian Women's Amateurs.
1874 – Harry Houdini, Hungarian-Jewish American magician and actor (d. 1926), was a Hungarian-born American illusionist and stunt performer, noted for his sensational escape acts. He first attracted notice in vaudeville in the US and then as "Harry 'Handcuff' Houdini" on a tour of Europe, where he challenged police forces to keep him locked up.
1862 – Frank Weston Benson, American painter and educator (d. 1951). He began his career painting portraits of distinguished families and murals for the Library of Congress.
1855 – Andrew W. Mellon, American banker, financier, and diplomat, 49th United States Secretary of the Treasury (d. 1937), was an American banker, businessman, industrialist, philanthropist, art collector, and politician. From the wealthy Mellon family of Pittsburgh, Pennsylvania, he established a vast business empire before transitioning into politics.
1834 – John Wesley Powell, American soldier, geologist, and explorer (d. 1902), was a U.S. soldier, geologist, explorer of the American West, professor at Illinois Wesleyan University, and director of major scientific and cultural institutions. He is famous for the 1869 Powell Geographic Expedition, a three-month river trip down the Green and Colorado rivers, including the first official U.S. government-sponsored passage through the Grand Canyon.
1829 – George Francis Train, American businessman (d. 1904), was an American entrepreneur who organized the clipper ship line that sailed around Cape Horn to San Francisco; he also organized the Union Pacific Railroad and the Credit Mobilier in the United States in 1864 to construct the eastern portion of the Transcontinental Railroad, and a horse tramway company in England while there during the American Civil War.
1828 – Horace Gray, American lawyer and jurist (d. 1902), was an American jurist who served on the Massachusetts Supreme Judicial Court, and then on the United States Supreme Court, where he frequently interpreted the Constitution in ways that increased the powers of Congress. Noted for possessing a sharp mind and an enthusiasm for legal research, he was also a staunch supporter of the authority of precedent throughout his career.
1826 – Matilda Joslyn Gage, American activist and author (d. 1898), was a 19th-century women's suffragist, a Native American rights activist, an abolitionist, a free thinker, and a prolific author, who was "born with a hatred of oppression."
1820 – Fanny Crosby, American poet and composer (d. 1915), was an American mission worker, poet, lyricist, and composer. She was one of the most prolific hymnists in history, writing more than 8,000 hymns and gospel songs, with more than 100 million copies printed, despite being blind from shortly after birth.
1755 – Rufus King, American lawyer and politician, United States Ambassador to the United Kingdom (d. 1827), was an American lawyer, politician, and diplomat. He was a delegate for Massachusetts to the Continental Congress and the Philadelphia Convention and was one of the signers of the United States Constitution in 1787.
1725 – Thomas Cushing, American lawyer and politician, 1st Lieutenant Governor of Massachusetts (d. 1788), was an American lawyer, merchant, and statesman from Boston, Massachusetts. Active in Boston politics, he represented the city in the provincial assembly from 1761 to its dissolution in 1774, serving as the lower house's speaker for most of those years.
1693 – John Harrison, English carpenter and clock-maker, invented the Marine chronometer (d. 1776), was a self-educated English carpenter and clockmaker who invented the marine chronometer, a long-sought-after device for solving the problem of calculating longitude while at sea.
Deaths
2016 – Garry Shandling, American comedian, actor, and screenwriter (b. 1949)
2014 – David A. Trampier, American illustrator (b. 1954)
2013 – Deke Richards, American songwriter and producer (b. 1944)
2012 – Nick Noble, American singer-songwriter (b. 1926)
2010 – Robert Culp, American actor (b. 1930)
2009 – George Kell, American baseball player and sportscaster (b. 1922)
2008 – Chalmers Alford, American guitarist (b. 1955)
2008 – Hal Riney, American businessman, founded Publicis & Hal Riney (b. 1932)
2008 – Richard Widmark, American actor (b. 1914)
2002 – Bob Said, American race car driver and bobsledder (b. 1932)
1999 – Birdie Tebbetts, American baseball player and manager (b. 1912)
1993 – John Hersey, American journalist and author (b. 1914)
1990 – Ray Goulding, American comedian and radio host (b. 1922)
1984 – Sam Jaffe, American actor (b. 1891)
1971 – Arne Jacobsen, Danish architect, designed the Radisson Blu Royal Hotel and Aarhus City Hall (b. 1902)
1962 – Jean Goldkette, French-American pianist and bandleader (b. 1899)
1950 – James Rudolph Garfield, American lawyer and politician, 23rd United States Secretary of the Interior (b. 1865)
1882 – Henry Wadsworth Longfellow, American poet and educator (b. 1807)
1776 – John Harrison, English carpenter and clockmaker, invented the Marine chronometer (b. 1693)
International Day for the Right to the Truth concerning Gross Human Rights Violations and for the Dignity of Victims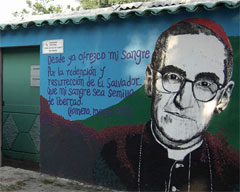 In a study conducted in 2006 the Office of the UN High Commissioner for Human Rights concluded that the right to the truth about gross human rights violations and serious..→