Sunday 24 March 2019 Calendar with holidays, observances and special days
Holidays and observances
Events
2008 – Bhutan officially becomes a democracy, with its first ever general election.
1999 – Kosovo war: NATO began attacks on Yugoslavia without United Nations Security Council (UNSC) approval, marking the first time NATO has attacked a sovereign country.
1998 – First computer-assisted Bone Segment Navigation, performed at the University of Regensburg, Germany
1993 – Discovery of Comet Shoemaker–Levy 9.
1973 – Kenyan athlete Kip Keino defeats Jim Ryun at the first-ever professional track meet in Los Angeles.
1934 – United States Congress passes the Tydings–McDuffie Act, allowing the Philippines to become a self-governing commonwealth.
1921 – The 1921 Women's Olympiad begins in Monte Carlo, first international women's sports event
1907 – The first issue of the Georgian Bolshevik newspaper Dro is published.
1896 – A. S. Popov makes the first radio signal transmission in history.
1882 – Robert Koch announces the discovery of Mycobacterium tuberculosis, the bacterium responsible for tuberculosis.
Births
1990 – Starlin Castro, American baseball player
1987 – Josh Zeid, American baseball player
1985 – Lana, American-born professional wrestler/manager
1984 – Chris Bosh, American basketball player
1982 – Corey Hart, American baseball player
1982 – Dustin McGowan, American baseball player
1981 – Dirk Hayhurst, American baseball player
1981 – Mike Adams, American football player
1981 – Ron Hainsey, American ice hockey player
1979 – Lake Bell, Jewish-American actress, director, and screenwriter
1979 – Norris Hopper, American baseball player
1977 – Jessica Chastain, American actress
1976 – Aaron Brooks, American football player
1976 – Peyton Manning, American football player and entrepreneur
1974 – Alyson Hannigan, American actress
1973 – Jim Parsons, American actor
1972 – Steve Karsay, American baseball player and coach
1971 – Tig Notaro, American comedian and actor
1970 – Erica Kennedy, African-American journalist and author (d. 2012)
1970 – Lara Flynn Boyle, American actress
1970 – Mike Vanderjagt, Canadian-American football player
1967 – Diann Roffe, American skier
1966 – Floyd Heard, American sprinter and coach
1965 – The Undertaker, American wrestler and actor
1962 – Star Jones, African-American lawyer, journalist, and talk show host
1960 – Annabella Sciorra, American actress
1960 – Barry Horowitz, American wrestler
1960 – Kelly Le Brock, English-American actress and model
1960 – Scott Pruett, American race car driver
1959 – Emmit King, American sprinter
1959 – Renaldo Nehemiah, American hurdler and football player
1958 – Mike Woodson, American basketball player and coach
1956 – Bill Wray, American cartoonist and painter
1956 – Steve Ballmer, American businessman
1953 – Anita L. Allen, African-American lawyer, philosopher, and academic
1953 – Louie Anderson, American actor and comedian
1952 – Greg McCrary, American football player (d. 2013)
1951 – Pat Bradley, American golfer
1951 – Tommy Hilfiger, American fashion designer, founded the Tommy Hilfiger Corporation
1950 – Gary Wichard, American football player and agent (d. 2011)
1949 – Tabitha King, American author and poet
1947 – Christine Gregoire, American lawyer and politician, 22nd Governor of Washington
1947 – Dennis Erickson, American football player and coach
1946 – Kitty O'Neil, American stuntwoman
1945 – Curtis Hanson, American director, producer, and screenwriter (d. 2016)
1945 – Robert T. Bakker, American paleontologist and academic
1944 – R. Lee Ermey, American sergeant and actor
1941 – Michael Masser, American songwriter, composer and producer (d. 2015)
1940 – Bob Mackie, American fashion designer
1938 – Don Covay, American singer-songwriter (d. 2015)
1937 – Billy Stewart, American singer and pianist (d. 1970)
1936 – Alex Olmedo, Peruvian-American tennis player
1933 – Stephen De Staebler, American sculptor and educator (d. 2011)
1930 – Steve McQueen, American actor and producer (d. 1980)
1929 – Pat Renella, Italian-American actor (d. 2012)
1928 – Byron Janis, American pianist and composer
1927 – John Woodland Hastings, American biochemist and academic (d. 2014)
1926 – William Porter, American hurdler (d. 2000)
1924 – Norman Fell, American actor (d. 1998)
1923 – Murray Hamilton, American actor (d. 1986)
1920 – Gene Nelson, American actor, director, and screenwriter (d. 1996)
1920 – Mary Stolz, American author (d. 2006)
1919 – Lawrence Ferlinghetti, American poet and publisher, co-founded City Lights Bookstore
1919 – Robert Heilbroner, American economist and historian (d. 2005)
1916 – Donald Hamilton, Swedish-American soldier and author (d. 2006)
1912 – Dorothy Height, African-American educator and activist (d. 2010)
1911 – Joseph Barbera, American animator, director, and producer, co-founded Hanna-Barbera (d. 2006)
1910 – Richard Conte, American actor, singer, and director (d. 1975)
1909 – Clyde Barrow, American criminal (d. 1934)
1902 – Thomas E. Dewey, American lawyer and politician, 47th Governor of New York (d. 1971)
1901 – Ub Iwerks, American animator, director, and producer, co-created Mickey Mouse (d. 1971)
1897 – Wilhelm Reich, Austrian-American psychotherapist and academic (d. 1957)
1893 – George Sisler, American baseball player and scout (d. 1973)
1892 – Marston Morse, American mathematician and academic (d. 1977)
1887 – Roscoe Arbuckle, American actor, director, and screenwriter (d. 1933)
1886 – Edward Weston, American photographer (d. 1958)
1885 – Charles Daniels, American swimmer (d. 1973)
1884 – Peter Debye, Dutch-American physicist and chemist, Nobel Prize laureate (d. 1966)
1883 – Dorothy Campbell, Scottish-American golfer (d. 1945)
1874 – Harry Houdini, Hungarian-Jewish American magician and actor (d. 1926)
1862 – Frank Weston Benson, American painter and educator (d. 1951)
1855 – Andrew W. Mellon, American banker, financier, and diplomat, 49th United States Secretary of the Treasury (d. 1937)
1834 – John Wesley Powell, American soldier, geologist, and explorer (d. 1902)
1829 – George Francis Train, American businessman (d. 1904)
1828 – Horace Gray, American lawyer and jurist (d. 1902)
1826 – Matilda Joslyn Gage, American activist and author (d. 1898)
1820 – Fanny Crosby, American poet and composer (d. 1915)
1755 – Rufus King, American lawyer and politician, United States Ambassador to the United Kingdom (d. 1827)
1725 – Samuel Ashe, American lawyer and politician, 9th Governor of North Carolina (d. 1813)
1725 – Thomas Cushing, American lawyer and politician, 1st Lieutenant Governor of Massachusetts (d. 1788)
1693 – John Harrison, English carpenter and clock-maker, invented the Marine chronometer (d. 1776)
Deaths
2016 – Garry Shandling, American comedian, actor, and screenwriter (b. 1949)
2014 – David A. Trampier, American illustrator (b. 1954)
2013 – Deke Richards, American songwriter and producer (b. 1944)
2012 – Nick Noble, American singer-songwriter (b. 1926)
2010 – Jim Marshall, American photographer (b. 1936)
2010 – Robert Culp, American actor (b. 1930)
2009 – George Kell, American baseball player and sportscaster (b. 1922)
2008 – Chalmers Alford, American guitarist (b. 1955)
2008 – Hal Riney, American businessman, founded Publicis & Hal Riney (b. 1932)
2008 – Richard Widmark, American actor (b. 1914)
2002 – Bob Said, American race car driver and bobsledder (b. 1932)
1999 – Birdie Tebbetts, American baseball player and manager (b. 1912)
1993 – John Hersey, American journalist and author (b. 1914)
1990 – Ray Goulding, American comedian and radio host (b. 1922)
1984 – Sam Jaffe, American actor (b. 1891)
1971 – Arne Jacobsen, Danish architect, designed the Radisson Blu Royal Hotel and Aarhus City Hall (b. 1902)
1962 – Jean Goldkette, French-American pianist and bandleader (b. 1899)
1950 – James Rudolph Garfield, American lawyer and politician, 23rd United States Secretary of the Interior (b. 1865)
1882 – Henry Wadsworth Longfellow, American poet and educator (b. 1807)
1776 – John Harrison, English carpenter and clockmaker, invented the Marine chronometer (b. 1693)
Sunday 24 March 2019
Commonwealth Covenant Day in Northern Mariana Islands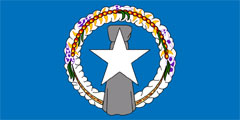 The Northern Mariana Islands, officially the Commonwealth of the Northern Mariana Islands (CNMI), is one of five inhabited American insular areas. It is one of two territ..→
Sunday 24 March 2019
International Day for the Right to the Truth concerning Gross Human Rights Violations and for the Dignity of Victims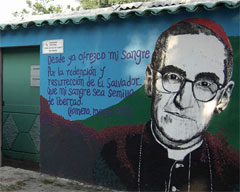 In a study conducted in 2006 the Office of the UN High Commissioner for Human Rights concluded that the right to the truth about gross human rights violations and serious..→