Monday 22 April 2019 Calendar with holidays, observances and special days
Calendars:
Albania
,
Anguilla
,
Antigua and Barbuda
,
Aruba
,
Austria
,
Bahamas
,
Environmental Dates
,
Ghana
,
Guyana
,
Jamaica
,
Kiribati
,
Samoa
,
Seychelles
,
Togo
,
Tonga
,
Trinidad and Tobago
,
Food holidays
,
South Africa
Holidays and observances
Chemists Celebrate Earth Day in USA (In 2003, the American Chemical Society joined in on April 22's festivities. Each year, ACS highlights one of four general topics and chooses a theme—this year it's "Our Earth: Handle With Care"—to focus the celebration and highlight how chemists can contribute to a greener world)
Days of protection from environmental hazards in Russia
Discovery Day (Brazil)
Family Day in South Africa
National Jelly Bean Day in USA
Events
2008 – The United States Air Force retires the remaining F-117 Nighthawk aircraft in service.
1977 – Optical fiber is first used to carry live telephone traffic.
1972 – Vietnam War: Increased American bombing in Vietnam prompts anti-war protests in Los Angeles, New York City, and San Francisco.
1970 – The first Earth Day is celebrated.
1969 – British yachtsman Sir Robin Knox-Johnston wins the Sunday Times Golden Globe Race and completes the first solo non-stop circumnavigation of the world.
1944 – The 1st Air Commando Group using Sikorsky R-4 helicopters stage the first use of helicopters in combat with combat search and rescue operations in the China Burma India Theater.
1930 – The United Kingdom, Japan and the United States sign the London Naval Treaty regulating submarine warfare and limiting shipbuilding.
1915 – The use of poison gas in World War I escalates when chlorine gas is released as a chemical weapon in the Second Battle of Ypres.
1898 – Spanish–American War: The USS Nashville captures a Spanish merchant ship.
1876 – The first game in the history of the National League was played at the Jefferson Street Grounds in Philadelphia. This game is often pointed to as the beginning of the MLB.
1864 – The U.S. Congress passes the Coinage Act of 1864 that mandates that the inscription In God We Trust be placed on all coins minted as United States currency.
1809 – The second day of the Battle of Eckmühl: The Austrian army is defeated by the First French Empire army led by Napoleon and driven over the Danube in Regensburg.
Births
1992 – Kenny Stills, American football player
1989 – DeJuan Blair, American basketball player
1988 – Dee Gordon, American baseball player
1986 – Amber Heard, American actress and producer
1986 – Marshawn Lynch, American football player
1983 – Matt Jones, American football player
1983 – Remi Ayodele, American football player
1983 – Sam W. Heads, English-American entomologist and palaeontologist
1982 – Cassidy Freeman, American actress and musician
1982 – David Purcey, American baseball player
1980 – Courtney Friel, American journalist
1978 – Jason Stollsteimer, American singer-songwriter and guitarist
1974 – Shavo Odadjian, Armenian-American bass player, songwriter, and producer
1972 – Willie Robertson, American hunter and businessman
1971 – Eric Mabius, American actor
1968 – Bimbo Coles, American basketball player and coach
1967 – Harvey Williams, American football player
1967 – Sherri Shepherd, American actress and talk show panelist
1966 – Jeffrey Dean Morgan, American actor
1966 – Mickey Morandini, American baseball player and manager
1961 – Dewey Nicks, American photographer and director
1960 – Randall L. Stephenson, American businessman
1959 – Ryan Stiles, American-Canadian actor and producer
1959 – Terry Francona, American baseball player, coach, and manager
1952 – Phil Smith, American basketball player (d. 2002)
1946 – John Waters, American actor, director, producer, and screenwriter
1946 – Steven L. Bennett, American captain and pilot, Medal of Honor recipient (d. 1972)
1944 – Joshua Rifkin, American conductor and musicologist
1944 – Steve Fossett, American businessman, pilot, and sailor (d. 2007)
1943 – Janet Evanovich, American author
1943 – Keith Crisco, American businessman and politician (d. 2014)
1943 – Louise Glück, American poet
1943 – Scott W. Williams, American mathematician and professor
1939 – Jason Miller, American actor and playwright (d. 2001)
1939 – Mel Carter. American singer and actor
1937 – Jack Nicholson, American actor and producer
1937 – Jack Nitzsche, American singer-songwriter, pianist, and conductor (d. 2000)
1936 – Glen Campbell, American singer-songwriter, guitarist, and actor (d. 2017)
1935 – Bhama Srinivasan, Indian-American mathematician and academic
1935 – Paul Chambers, African-American bassist and composer (d. 1969)
1933 – Anthony Llewellyn, Welsh-American chemist and astronaut (d. 2013)
1926 – Charlotte Rae, American actress and singer
1926 – James Stirling, Scottish architect, designed the Staatsgalerie Stuttgart and Seeley Historical Library (d. 1992)
1923 – Aaron Spelling, American actor, producer, and screenwriter (d. 2006)
1923 – Bettie Page, American model and actress (d. 2008)
1923 – Peter Kane Dufault, American soldier, pilot, and poet (d. 2013)
1922 – Charles Mingus, American bassist, composer, and bandleader (d. 1979)
1922 – Richard Diebenkorn, American soldier and painter (d. 1993)
1922 – Wolf V. Vishniac, American microbiologist and academic (d. 1973)
1919 – Carl Lindner, Jr., American businessman and philanthropist (d. 2011)
1919 – Donald J. Cram, American chemist and academic, Nobel Prize laureate (d. 2001)
1918 – Mickey Vernon, American baseball player and coach (d. 2008)
1918 – William Jay Smith, American poet and academic (d. 2015)
1916 – Yehudi Menuhin, American-Swiss violinist and conductor (d. 1999)
1914 – Jan de Hartog, Dutch-American author and playwright (d. 2002)
1910 – Norman Steenrod, American mathematician and academic (d. 1971)
1906 – Eddie Albert, American actor (d. 2005)
1905 – Robert Choquette, American-Canadian author, poet, and diplomat (d. 1991)
1904 – J. Robert Oppenheimer, American physicist and academic (d. 1967)
1892 – Vernon Johns, African-American minister and activist (d. 1965)
1891 – Laura Gilpin, American photographer (d. 1979)
1891 – Nicola Sacco, Italian-American anarchist (d. 1927)
1884 – Otto Rank, Austrian-American psychologist and academic (d. 1939)
1873 – Ellen Glasgow, American author (d. 1945)
1860 – Ada Rehan, Irish-American actress (d. 1916)
1844 – Lewis Powell, American soldier, attempted assassin of William H. Seward (d. 1865)
1832 – Julius Sterling Morton, American journalist and politician, 3rd United States Secretary of Agriculture (d. 1902)
1744 – James Sullivan, American lawyer and politician, 7th Governor of Massachusetts (d. 1808)
Deaths
2017 – Erin Moran, American actress (b. 1960)
2014 – Allen Jacobs, American football player and coach (b. 1941)
2013 – Dave Gold, American businessman, founded 99 Cents Only Stores (b. 1932)
2013 – George Stanley Gordon, American businessman (b. 1926)
2013 – Richie Havens, American singer-songwriter and guitarist (b. 1941)
2013 – Robert Suderburg, American pianist, composer, and conductor (b. 1936)
2012 – Bill Granger, American author (b. 1941)
2012 – Buzz Potamkin, American director and producer (b. 1945)
2012 – George Rathmann, American chemist, biologist, and businessman (b. 1927)
2012 – John Amabile, American football player and coach (b. 1939)
2011 – Hazel Dickens, American singer-songwriter, bassist and guitarist (b. 1935)
2010 – Richard Barrett, American lawyer and activist (b. 1943)
2008 – Cameron Argetsinger, American race car driver and lawyer (b. 1921)
2007 – Juanita Millender-McDonald, American educator and politician (b. 1938)
2006 – Henriette Avram, American computer scientist and academic (b. 1919)
2005 – Philip Morrison, American physicist and academic (b. 1915)
2004 – Jason Dunham, American soldier, Medal of Honor recipient (b. 1981)
2004 – Pat Tillman, American football player and soldier (b. 1976)
2003 – Felice Bryant, American songwriter (b. 1925)
2003 – James H. Critchfield, American CIA officer (b. 1917)
2003 – Martha Griffiths, American lawyer, judge, and politician, 58th Lieutenant Governor of Michigan (b. 1912)
2003 – Mike Larrabee, American runner (b. 1933)
2002 – Linda Lovelace, American porn actress and activist (b. 1949)
1996 – Erma Bombeck, American journalist and author (b. 1927)
1996 – Jug McSpaden, American golfer and architect (b. 1908)
1995 – Jane Kenyon, American poet and author (b. 1947)
1994 – Richard Nixon, American lieutenant, lawyer, and politician, 37th President of the United States (b. 1913)
1990 – Albert Salmi, American actor (b. 1928)
1989 – Emilio G. Segrè, Italian-American physicist and academic, Nobel Prize laureate (b. 1905)
1988 – Irene Rich, American actress (b. 1891)
1985 – Paul Hugh Emmett, American chemist and academic (b. 1900)
1984 – Ansel Adams, American photographer and environmentalist (b. 1902)
1983 – Earl Hines, American pianist and bandleader (b. 1903)
1980 – Jane Froman, American actress and singer (b. 1907)
1978 – Will Geer, American actor (b. 1902)
1968 – Stephen H. Sholes, American record producer (b. 1911)
1956 – Walt Faulkner, American racing driver (b. 1918)
1950 – Charles Hamilton Houston, American lawyer and academic (b. 1895)
1949 – Charles Middleton, American actor (b. 1874)
1946 – Harlan F. Stone, American lawyer and jurist, 12th Chief Justice of the United States (b. 1872)
1946 – Lionel Atwill, English-American actor (b. 1885)
1933 – Henry Royce, English engineer and businessman, co-founded Rolls-Royce Limited (b. 1863)
1896 – Thomas Meik, English engineer, founded Halcrow Group (b. 1812)
1877 – James P. Kirkwood, Scottish-American engineer (b. 1807)
Monday 22 April 2019
Confederate Memorial Day in Alabama, Florida, and Georgia (State holiday)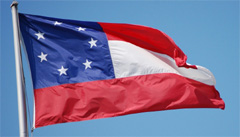 While Florida would later join Georgia in marking April 26 as Confederate Memorial Day, other states celebrated different dates. By 1916, ten southern states marked June ..→
Monday 22 April 2019
Easter Monday in U.S. Virgin Islands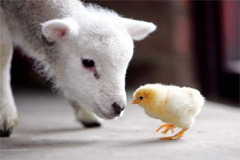 Easter Monday in U.S. Virgin Islands is the day after Easter Sunday and is a holiday in some countries. Easter Monday in the Western Christian liturgical calendar is the ..→
Monday 22 April 2019
Environmental Awareness Day in Wisconsin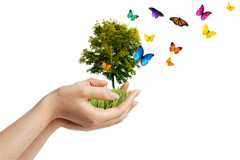 Wisconsin Public School Observance Day, marking the anniversary of Earth Day and urging schools to conduct programs across subject areas to enhance students' understandin..→