Monday 29 April 2019 Calendar with holidays, observances and special days
Holidays and observances
Hocktide or Tutti Day in Hungerford, England (Hungerford Hocktide Festival is the Monday and Tuesday in the week following Easter Monday (so Hock Monday is exactly a week after Easter Monday). The associated Constables Sunday parade takes place on the Sunday following Tutti Day)
International Guide Dog Day (Last Wednesday in April)
Israel Independence Day (יום העצמאות - Yom Ha'atzmaut - on the fifth of Lyar)
National Shrimp Scampi Day in USA
Shōwa Day in Japan (昭和の日 is celebrated in Japan to commemorate the birth date of Emperor Showa or Hirohito, the emperor of pre and post-World war II)
World Wish Day
Zipper Day
Events
1986 – Chernobyl disaster: American and European spy satellites capture the ruins of the 4th Reactor at the Chernobyl Power Plant
1974 – Watergate scandal: United States President Richard Nixon announces the release of edited transcripts of White House tape recordings relating to the scandal.
1970 – Vietnam War: United States and South Vietnamese forces invade Cambodia to hunt Viet Cong.
1967 – After refusing induction into the United States Army the previous day, Muhammad Ali is stripped of his boxing title.
1953 – The first U.S. experimental 3D television broadcast showed an episode of Space Patrol on Los Angeles ABC affiliate KECA-TV.
1945 – Dachau concentration camp is liberated by United States troops.
1911 – Tsinghua University, one of mainland China's leading universities, is founded.
1910 – The Parliament of the United Kingdom passes the People's Budget, the first budget in British history with the expressed intent of redistributing wealth among the British public.
1864 – Theta Xi fraternity is founded at Rensselaer Polytechnic Institute, the only fraternity to be founded during the American Civil War.
1862 – American Civil War: The Capture of New Orleans by Union forces under David Farragut.
1861 – American Civil War: Maryland's House of Delegates votes not to secede from the Union.
1781 – American Revolutionary War: British and French ships clash in the Battle of Fort Royal off the coast of Martinique.
Births
1992 – Emilio Orozco, American soccer player
1988 – Jovan Leacock, American football player
1983 – David Lee, American basketball player
1983 – Jay Cutler, American football player
1983 – Tommie Harris, American football player
1980 – Kelly Shoppach, American baseball player
1978 – Bob Bryan, American tennis player
1978 – Javier Colon, American singer-songwriter and musician
1978 – Mike Bryan, American tennis player
1977 – Titus O'Neil, American football player and wrestler
1972 – Dustin McDaniel, American lawyer and politician, 55th Arkansas Attorney General
1970 – Andre Agassi, American tennis player
1970 – Uma Thurman, American actress
1969 – Jack Mackenroth, American swimmer, model, and fashion designer
1968 – Carnie Wilson, American singer-songwriter
1965 – Peter Rauhofer, Austrian-American disc jockey and producer (d. 2013)
1964 – Federico Castelluccio, Italian-American actor, director, producer, and screenwriter
1960 – Bill Glasson, American golfer
1958 – Eve Plumb, American actress
1958 – Michelle Pfeiffer, American actress
1958 – Mike Stenhouse, American baseball player and sportscaster
1957 – Mark Kendall, American guitarist and songwriter
1956 – Karen Barad, American physicist and philosopher
1955 – Kate Mulgrew, American actress
1954 – Jake Burton Carpenter, American snowboarder and businessman, founded Burton Snowboards
1954 – Jerry Seinfeld, American comedian, actor, and producer
1952 – Bob McClure, American baseball player and coach
1952 – Nora Dunn, American actress and comedian
1952 – Ron Washington, American baseball player and manager
1951 – Dale Earnhardt, American race car driver (d. 2001)
1951 – Rick Burleson, American baseball player
1950 – Debbie Stabenow, American social worker and politician
1948 – Bruce Cutler, American lawyer
1947 – Jim Ryun, American runner and politician
1947 – Johnny Miller, American golfer and sportscaster
1947 – Tommy James, American singer-songwriter, guitarist, and producer
1945 – Tammi Terrell, American soul singer-songwriter (d. 1970)
1943 – Duane Allen, American country singer (The Oak Ridge Boys)
1938 – Bernard Madoff, American businessman and financier
1936 – April Stevens, American pop singer
1935 – Otis Rush, American blues singer-songwriter and guitarist
1934 – Luis Aparicio, Venezuelan-American baseball player
1933 – Ed Charles, African-American baseball player and coach
1933 – Rod McKuen, American singer-songwriter and poet (d. 2015)
1933 – Willie Nelson, American singer-songwriter, guitarist, producer, and actor
1932 – Joy Clements, American soprano and actress (d. 2005)
1929 – Mickey McDermott, American baseball player and coach (d. 2003)
1928 – Carl Gardner, American R&B/rock & roll singer (The Robins, The Coasters) (d. 2011)
1926 – Elmer Kelton, American journalist and author (d. 2009)
1925 – Iwao Takamoto, American animator, director, and producer (d. 2007)
1923 – Irvin Kershner, American actor, director, and producer (d. 2010)
1920 – Harold Shapero, American composer (d. 2013)
1918 – George Allen, American football player and coach (d. 1990)
1917 – Celeste Holm, American actress and singer (d. 2012)
1917 – Maya Deren, Ukrainian-American director, poet, and photographer (d. 1961)
1915 – Henry H. Barschall, German-American physicist and academic (d. 1997)
1912 – Richard Carlson, American actor, director, and screenwriter (d. 1977)
1909 – Tom Ewell, American actor (d. 1994)
1908 – Jack Williamson, American author and academic (d. 2006)
1907 – Fred Zinnemann, Austrian-American director and producer (d. 1997)
1900 – Amelia Best, Australian politician, one of the first women elected to the Tasmanian House of Assembly (d. 1979)
1899 – Duke Ellington, American pianist, composer, and bandleader (d. 1974)
1899 – Mary Petty, American illustrator (d. 1976)
1893 – Harold Urey, American chemist and astronomer, Nobel Prize laureate (d. 1981)
1887 – Raymond Thorne, American swimmer (d. 1921)
1872 – Forest Ray Moulton, American astronomer and academic (d. 1952)
1872 – Harry Payne Whitney, American businessman and lawyer (d. 1930)
1863 – William Randolph Hearst, American publisher and politician, founded the Hearst Corporation (d. 1951)
1784 – Samuel Turell Armstrong, American publisher and politician, 14th Lieutenant Governor of Massachusetts (d. 1850)
1745 – Oliver Ellsworth, American lawyer and politician, 3rd Chief Justice of the United States (d. 1807)
Deaths
2015 – Calvin Peete, American golfer (b. 1943)
2015 – Dan Walker, American lawyer and politician, 36th Governor of Illinois (b. 1922)
2015 – Jean Nidetch, American businesswoman, co-founded Weight Watchers (b. 1923)
2014 – Al Feldstein, American author and illustrator (b. 1925)
2013 – Ernest Michael, American mathematician and scholar (b. 1925)
2013 – John La Montaine, American pianist and composer (b. 1920)
2012 – Joel Goldsmith, American composer and conductor (b. 1957)
2012 – Kenny Roberts, American singer-songwriter (b. 1926)
2012 – Roland Moreno. French engineer, invented the smart card (b. 1945)
2010 – Sandy Douglas, English computer scientist and academic, designed OXO (b. 1921)
2008 – Chuck Daigh, American racing driver (b. 1923)
2007 – Josh Hancock, American baseball player (b. 1978)
2007 – Milt Bocek, American baseball player and soldier (b. 1912)
2006 – John Kenneth Galbraith, Canadian-American economist and diplomat, United States Ambassador to India (b. 1908)
2005 – Louis Leithold, American mathematician and academic (b. 1924)
2005 – William J. Bell, American screenwriter and producer (b. 1927)
2002 – Bob Akin, American race car driver and journalist (b. 1936)
2001 – Arthur B. C. Walker, Jr., American physicist and academic (b. 1936)
1997 – Mike Royko, American journalist and author (b. 1932)
1993 – Michael Gordon, American actor and director (b. 1909)
1992 – Mae Clarke, American actress (b. 1910)
1980 – Alfred Hitchcock, English-American director and producer (b. 1899)
1979 – Hardie Gramatky, American author and illustrator (b. 1907)
1967 – J. B. Lenoir, American singer-songwriter and guitarist (b. 1929)
1966 – Paula Strasberg, American actress, acting coach, and member of the Communist Party (b. 1909)
1947 – Irving Fisher, American economist and statistician (b. 1867)
1937 – William Gillette, American actor and playwright (b. 1853)
1920 – William H. Seward Jr., American general and banker (b. 1839)
1903 – Paul Du Chaillu, French-American anthropologist and zoologist (b. 1835)
1771 – Francesco Bartolomeo Rastrelli, French-Italian architect, designed Winter Palace and Catherine Palace (b. 1700)
Monday 29 April 2019
Confederate Memorial Day in Mississippi (State holiday)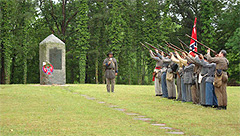 Whereas, the Legislature has designated the last Monday of April as the day for the observance of Confederate Memorial Day, and under the provisions of Section 3-3-7, Mis..→
Monday 29 April 2019
Day of Remembrance for all Victims of Chemical Warfare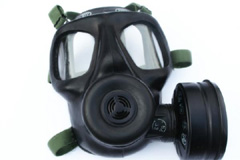 The Day of Remembrance for all Victims of Chemical Warfare is an annual event held on April 29 as a "tribute to the victims of chemical warfare, as well as to reaffi..→
Monday 29 April 2019
Heritage and Freedom Flag of the Former Republic of Vietnam Day in Ohio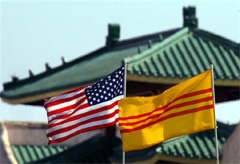 Ohio Revised Code - GENERAL PROVISIONS - Chapter 5: STATE INSIGNIA; SEALS; HOLIDAYS: 5.2238 Heritage and freedom flag of the former republic of Vietnam day. The twenty-n..→