Monday 4 May 2020 Calendar with holidays, observances and special days
Holidays and observances
Anti-Bullying Day (The United Nations has recognized the epidemic of bullying that is gripping our schools and had dedicated May 4th as U.N. Anti-Bullying Day)
Bird Day (United States)
Dave Brubeck Day (David Warren Brubeck (December 6, 1920 – December 5, 2012) was an American jazz pianist and composer, considered to be one of the foremost exponents of cool jazz. In the United States, May 4 is informally observed as "Dave Brubeck Day". In the format most commonly used in the U.S., May 4 is written "5/4," recalling the time signature of "Take Five", Brubeck's best known recording)
Greenery Day in Japan (みどりの日 - Until 1988, April 29 was celebrated as the birthday of Emperor Showa. It was decided to keep this day a holiday even after his passing away in January 1989 and to name it Greenery Day because of the late Emperor's love of nature. In 2007, April 29 became Showa Day, and Greenery Day was moved to May 4)
World Give Day (is one day a year when people all over the world come together to support the causes they care about most. Whether you donate to your favorite non-profit, a person in your community, or give some of your time, World Give Day is a day to focus on giving back)
Events
2007 – Greensburg, Kansas is almost completely destroyed by a 1.7 mi wide EF5 tornado. It was the first-ever tornado to be rated as such with the new Enhanced Fujita scale.
2000 – Ken Livingstone becomes the first Mayor of London.
1979 – Margaret Thatcher becomes the first female Prime Minister of the United Kingdom.
1972 – The Don't Make A Wave Committee, a fledgling environmental organization founded in Canada in 1971, officially changes its name to "Greenpeace Foundation".
1970 – Vietnam War: Kent State shootings: The Ohio National Guard, sent to Kent State University after disturbances in the city of Kent the weekend before, opens fire killing four unarmed students and wounding nine others. The students were protesting the Cambodian Campaign of the United States and South Vietnam.
1961 – American civil rights movement: The "Freedom Riders" begin a bus trip through the South.
1942 – World War II: The Battle of the Coral Sea begins with an attack by aircraft from the United States aircraft carrier USS Yorktown on Japanese naval forces at Tulagi Island in the Solomon Islands. The Japanese forces had invaded Tulagi the day before.
1904 – The United States begins construction of the Panama Canal.
1886 – Haymarket affair: A bomb is thrown at policemen trying to break up a labor rally in Chicago, United States, killing eight and wounding 60. The police fire into the crowd.
1871 – The National Association, the first professional baseball league, opens its first season in Fort Wayne, Indiana.
1776 – Rhode Island becomes the first American colony to renounce allegiance to King George III.
1686 – The Municipality of Ilagan is founded in the Philippines.
Births
1992 – Victor Oladipo, American basketball player
1990 – Irina Falconi, American tennis player
1989 – James van Riemsdyk, American ice hockey player
1986 – George Hill, American basketball player
1985 – Anthony Fedorov, Ukrainian-born American singer and actor
1984 – Brad Maddox, American wrestler and referee
1984 – Kevin Slowey, American baseball player
1984 – Montell Owens, American football player
1981 – Dallon Weekes, American singer-songwriter and musician
1979 – Kristin Harmel, American journalist and author
1979 – Lance Bass, American singer, dancer, and producer
1978 – Erin Andrews, American sportscaster and journalist
1976 – Ben Grieve, American baseball player
1976 – Jason Michaels, American baseball player
1972 – Mike Dirnt, American bass player and songwriter
1971 – Joe Borowski, American baseball player and sportscaster
1970 – Dawn Staley, American basketball player
1970 – Gregg Alexander, American singer-songwriter and producer
1967 – Ana Gasteyer, American actress and singer
1966 – Jane McGrath, English-Australian activist, co-founded the McGrath Foundation (d. 2008)
1959 – Bob Tway, American golfer
1959 – Randy Travis, American singer-songwriter, guitarist, and actor
1958 – Delbert Fowler, American football player
1958 – Keith Haring, American painter (d. 1990)
1956 – David Guterson, American novelist, short story writer, poet, and essayist
1956 – Ken Oberkfell, American baseball player and coach
1956 – Michael L. Gernhardt, American astronaut and engineer
1953 – Pia Zadora, American actress and singer
1951 – Colleen Hanabusa, American lawyer and politician
1951 – Jackie Jackson, American singer-songwriter and dancer
1946 – Gary Bauer, American political activist
1944 – Russi Taylor, American voice actress
1942 – Nickolas Ashford, American singer-songwriter, pianist, and producer (d. 2011)
1941 – George Will, American journalist and author
1940 – Robin Cook, American physician and author
1938 – Tyrone Davis, American blues and soul singer (d. 2005)
1937 – Dick Dale, American surf-rock guitarist, singer, and songwriter
1937 – Ron Carter, American bassist and educator
1933 – J. Fred Duckett, American journalist and educator (d. 2007)
1932 – Harlon Hill, American football player and coach (d. 2013)
1930 – Roberta Peters, American soprano (d. 2017)
1928 – Betsy Rawls, American golfer
1925 – Maurice R. Greenberg, American businessman and philanthropist
1923 – Ed Cassidy, American jazz and rock drummer (d. 2012)
1923 – John Toner, American football player and coach (d. 2014)
1923 – Stanley Biber, American soldier and physician (d. 2006)
1922 – Eugenie Clark, American biologist and academic (d. 2015)
1921 – John van Kesteren, Dutch-American tenor and actor (d. 2008)
1921 – Patsy Garrett, American actress and singer (d. 2015)
1919 – Dory Funk, American wrestler and trainer (d. 1973)
1917 – Edward T. Cone, American pianist and composer (d. 2004)
1916 – Jane Jacobs, American-Canadian journalist, author, and activist (d. 2006)
1916 – Richard Proenneke, American soldier, carpenter, and meteorologist (d. 2003)
1913 – John Broome, American author (d. 1999)
1907 – Lincoln Kirstein, American soldier and playwright, co-founded the New York City Ballet (d. 1996)
1907 – Walter Walsh, American target shooter and FBI agent (d. 2014)
1906 – Gustav Bergmann, Austrian-American philosopher from the Vienna Circle (d. 1987)
1905 – Al Dexter, American country singer-songwriter and guitarist (d. 1984)
1903 – Luther Adler, American actor (d. 1984)
1889 – Francis Spellman, American cardinal (d. 1967)
1887 – Andrew Dasburg, French-American painter (d. 1979)
1851 – Thomas Dewing, American painter (d. 1938)
1826 – Frederic Edwin Church, American painter (d. 1900)
1825 – Augustus Le Plongeon, English-American historian, photographer, and academic (d. 1908)
1820 – John Whiteaker, American soldier, judge, and politician, 1st Governor of Oregon (d. 1902)
1796 – Horace Mann, American educator and politician (d. 1859)
1796 – William H. Prescott, American historian and scholar (d. 1859)
1757 – Manuel Tolsá, Spanish sculptor and first director of the Academy of San Carlos in Mexico City (d. 1816)
1752 – John Brooks, American soldier and politician, 11th Governor of Massachusetts (d. 1825)
1655 – Bartolomeo Cristofori, Italian instrument maker, invented the piano (d. 1731)
Deaths
2015 – Ellen Albertini Dow, American actress (b. 1913)
2015 – Marv Hubbard, American football player (b. 1946)
2015 – William Bast, American screenwriter and author (b. 1931)
2014 – Dick Ayers, American author and illustrator (b. 1924)
2014 – Edgar Cortright, American scientist and engineer (b. 1923)
2014 – Ross Lonsberry, Canadian-American ice hockey player (b. 1947)
2013 – Mario Machado, Chinese-American journalist and actor (b. 1935)
2013 – Otis R. Bowen, American physician and politician, 44th Governor of Indiana (b. 1918)
2012 – Adam Yauch, American rapper and director (b. 1964)
2012 – Bob Stewart, American television producer, founded Stewart Tele Enterprises (b. 1920)
2012 – Mort Lindsey, American pianist, composer, and conductor (b. 1923)
2009 – Dom DeLuise, American actor, director, and producer (b. 1933)
2005 – David Hackworth, American colonel and journalist (b. 1930)
2001 – Bonnie Lee Bakley, American model, wife of Robert Blake, (b. 1956)
1995 – Connie Wisniewski, American baseball player (b. 1922)
1990 – Emily Remler, American guitarist (b. 1957)
1988 – Lillian Estelle Fisher, American historian of Spanish America (b. 1891)
1987 – Cathryn Damon, American actress (b. 1930)
1987 – Paul Butterfield, American singer and harmonica player (b. 1942)
1975 – Moe Howard, American actor, singer, and screenwriter (b. 1897)
1973 – Jane Bowles, American author and playwright (b. 1917)
1972 – Edward Calvin Kendall, American chemist and academic, Nobel Prize laureate (b. 1886)
1923 – Ralph McKittrick, American golfer and tennis player (b. 1877)
1880 – Edward Clark, American lawyer and politician, 8th Governor of Texas (b. 1815)
1816 – Samuel Dexter, American lawyer and politician, 4th United States Secretary of War, 3rd United States Secretary of the Treasury (b. 1761)
1790 – Matthew Tilghman, American politician (b. 1718)
Monday 4 May 2020
School Bus Drivers Appreciation Day in Ohio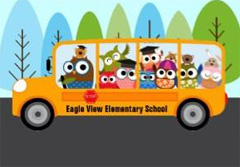 School buses provide an estimated 10 billion student trips every year. School buses in North America are distinguished from other bus types by design characteristics man..→