Friday 17 May 2019 Calendar with holidays, observances and special days
Holidays and observances
Children's Day in Norway
Father's Day in Tonga (Third Sunday in May)
Mother's Day (Kyrgyzstan)
National Cherry Cobbler Day in USA
National Day Against Homophobia (Canada)
Norwegian Constitution Day (Grunnlovsdag)
Pack Rat Day
Walnut day
World Information Society Day (International)
Events
2007 – Trains from North and South Korea cross the 38th Parallel in a test-run agreed by both governments. This is the first time that trains have crossed the Demilitarized Zone since 1953.
2004 – The first legal same-sex marriages in the U.S. are performed in the state of Massachusetts.
1994 – Malawi holds its first multi-party elections.
1983 – Lebanon, Israel, and the United States sign an agreement on Israeli withdrawal from Lebanon.
1977 – Nolan Bushnell opened the first Chuck E. Cheese's in San Jose, California.
1973 – Watergate scandal: Televised hearings begin in the United States Senate.
1954 – The United States Supreme Court hands down a unanimous decision in Brown v. Board of Education of Topeka, Kansas.
1939 – The Columbia Lions and the Princeton Tigers play in the United States' first televised sporting event, a collegiate baseball game in New York City.
1902 – Greek archaeologist Valerios Stais discovers the Antikythera mechanism, an ancient mechanical analog computer.
1875 – Aristides wins the first Kentucky Derby.
1863 – Rosalía de Castro publishes Cantares Gallegos, the first book in the Galician language.
1859 – Members of the Melbourne Football Club codified the first rules of Australian rules football.
Births
1988 – Nikki Reed, American actress, singer, and screenwriter
1985 – Derek Hough, American actor, singer, and dancer
1985 – Matt Ryan, American football player
1985 – Todd Redmond, American baseball player
1983 – Channing Frye, American basketball player
1983 – Chris Henry, American football player (d. 2009)
1983 – Jeremy Sowers, American baseball player
1982 – Matt Cassel, American football player
1982 – Tony Parker, French-American basketball player
1978 – Carlos Peña, Dominican-American baseball player
1978 – John Foster, American baseball player and coach
1976 – José Guillén, Dominican-American baseball player
1976 – Kandi Burruss, American singer-songwriter, producer, and actress
1976 – Wang Leehom, American-Taiwanese singer-songwriter, producer, actor, and director
1974 – Eddie Lewis, American soccer player
1973 – Josh Homme, American singer-songwriter, guitarist, and producer
1970 – Hubert Davis, American basketball player and coach
1970 – Jordan Knight, American singer-songwriter and actor (New Kids on the Block)
1970 – Matt Lindland, American mixed martial artist, wrestler, and politician
1968 – Dave Abbruzzese, American rock drummer and songwriter (Pearl Jam)
1966 – Danny Manning, American basketball player and coach
1965 – Trent Reznor, American singer-songwriter, multi-instrumentalist, and producer
1963 – Jon Koncak, American basketball player
1963 – Page McConnell, American keyboard player and songwriter
1962 – Craig Ferguson, Scottish-American comedian, actor, and talk show host
1962 – Rosalind Picard, American computer scientist and engineer, co-founded Affectiva
1960 – Lou DiBella, American boxing promoter, actor, and producer
1956 – Annise Parker, American politician
1956 – Bob Saget, American comedian, actor, and television host
1956 – Sugar Ray Leonard, American boxer
1955 – Bill Paxton, American actor and director (d. 2017)
1955 – David Townsend, American singer-songwriter and guitarist (d. 2005)
1950 – Howard Ashman, American playwright and composer (d. 1991)
1949 – Keith, American pop singer
1944 – Jesse Winchester, American singer-songwriter, guitarist, and producer (d. 2014)
1942 – Taj Mahal, American blues singer-songwriter and musician
1941 – Ben Nelson, American lawyer and politician, 37th Governor of Nebraska
1941 – David Cope, American composer and author
1940 – Alan Kay, American computer scientist and academic
1939 – Gary Paulsen, American author
1938 – Jason Bernard, American actor (d. 1996)
1938 – Pervis Jackson, American R&B bass singer (The Spinners) (d. 2008)
1937 – Hazel R. O'Leary, American lawyer and politician, 7th United States Secretary of Energy
1936 – Dennis Hopper, American actor and director (d. 2010)
1934 – Earl Morrall, American football player and coach (d. 2014)
1934 – Ronald Wayne, American computer scientist, co-founded Apple Inc.
1931 – Dewey Redman, American saxophonist (d. 2006)
1931 – Marshall Applewhite, American cult leader, founded Heaven's Gate (d. 1997)
1922 – Jean Rédélé, French race car driver, founded Alpine (d. 2007)
1921 – Bob Merrill, American composer and screenwriter (d. 1998)
1920 – Harry Männil, Estonian-Venezuelan businessman, co-founded ACO Group (d. 2010)
1919 – Merle Miller, American author and screenwriter (d. 1986)
1914 – Robert N. Thompson, American-Canadian chiropractor and politician (d. 1997)
1912 – Ace Parker, American baseball and football player (d. 2013)
1912 – Archibald Cox, American lawyer and politician, 31st United States Solicitor General (d. 2004)
1912 – Mary Beatrice Davidson Kenner, American inventor (d. 2006)
1911 – Lisa Fonssagrives, Swedish-American model (d. 1992)
1911 – Maureen O'Sullivan, Irish-American actress (d. 1998)
1909 – Julius Sumner Miller, American physicist and academic (d. 1987)
1906 – Zinka Milanov, Croatian-American soprano and educator (d. 1989)
1903 – Cool Papa Bell, American baseball player and manager (d. 1991)
1893 – Frederick McKinley Jones, African-American inventor and entrepreneur (d. 1961)
1889 – Dorothy Gibson, American actress and singer (d. 1946)
1874 – George Sheldon, American diver (d. 1907)
1868 – Horace Elgin Dodge, American businessman, co-founded Dodge (d. 1920)
1860 – Charlotte Barnum, American mathematician and social activist (d. 1934)
1836 – Wilhelm Steinitz, Austrian-American chess player (d. 1900)
1818 – Ezra Otis Kendall, American professor, astronomer and mathematician (d. 1899)
1743 – Seth Warner, American colonel (d. 1784)
Deaths
2014 – C. P. Krishnan Nair, Indian businessman, founded The Leela Palaces, Hotels and Resorts (b. 1922)
2014 – Gerald Edelman, American biologist and immunologist, Nobel Prize laureate (b. 1929)
2013 – Ken Venturi, American golfer and sportscaster (b. 1931)
2012 – Donna Summer, American singer-songwriter (b. 1948)
2011 – Harmon Killebrew, American baseball player and sportscaster (b. 1936)
2010 – Walasse Ting, Chinese-American painter and poet (b. 1929)
2007 – Lloyd Alexander, American soldier and author (b. 1924)
2006 – Cy Feuer, American director, producer, and composer (b. 1911)
2005 – Frank Gorshin, American actor (b. 1934)
2004 – Tony Randall, American actor (b. 1920)
2001 – Frank G. Slaughter, American physician and author (b. 1908)
1996 – Kevin Gilbert, American singer-songwriter and producer (b. 1966)
1992 – Lawrence Welk, American accordion player and bandleader (b. 1903)
1985 – Abe Burrows, American director, composer, and author (b. 1910)
1977 – Charles E. Rosendahl, American admiral and pilot (b. 1892)
1974 – Ernest Nash, German-American photographer and scholar (b. 1898)
1964 – Nandor Fodor, Hungarian-American psychologist and parapsychologist (b. 1895)
1963 – John Wilce, American football player, coach, and physician (b. 1888)
1934 – Cass Gilbert, American architect (b. 1859)
1927 – Harold Geiger, American pilot and lieutenant (b. 1884)
1911 – Frederick August Otto Schwarz, German-American businessman, founded FAO Schwarz (b. 1836)
1886 – John Deere, American blacksmith and businessman, founded the Deere & Company (b. 1804)
1879 – Asa Packer, American businessman, founded Lehigh University (b. 1805)
1875 – John C. Breckinridge, American lawyer and politician, 14th Vice President of the United States, Confederate States general (b. 1821)
1829 – John Jay, American politician and diplomat, 1st Chief Justice of the United States (b. 1745)
1807 – John Gunby, American general (b. 1745)
Friday 17 May 2019
World Telecommunication and Information Society Day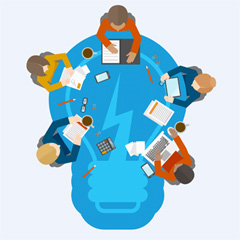 Interesting Facts: During President Lyndon Johnson's term, many people misdialed the White House number and instead reached the home of a New York housewife. Rose Brown h..→