Saturday 30 May 2020 Calendar with holidays, observances and special days
Calendars:
Health Calendar
,
Worldwide Holidays
,
Anguilla
,
Food holidays
,
Germany
,
Japan
,
Pet and Animal Holidays
,
Puerto Rico
,
Spain
,
Trinidad and Tobago
,
Unusual Holidays
,
Women's Days
Holidays and observances
Anguilla Day (commemorates the beginning of the Anguillian Revolution in 1967)
Canary Islands Day in Spain
Indian Arrival Day in Trinidad and Tobago
International Hug Your Cat Day
Japan Day in Düsseldorf (date for 2020. Celebrated on the last Saturday of May)
Lod Massacre Remembrance Day in Puerto Rico
Loomis Day
Mother's Day in Nicaragua
National Mint Julep Day in USA
Ronnie James Dio Day
Water a Flower Day
Events
1974 – The Airbus A300 passenger aircraft first enters service.
1963 – A protest against pro-Catholic discrimination during the Buddhist crisis is held outside South Vietnam's National Assembly, the first open demonstration during the eight-year rule of Ngo Dinh Diem.
1958 – Memorial Day: The remains of two unidentified American servicemen, killed in action during World War II and the Korean War respectively, are buried at the Tomb of the Unknown Soldier in Arlington National Cemetery.
1913 – The Treaty of London is signed, ending the First Balkan War; Albania becomes an independent nation.
1911 – At the Indianapolis Motor Speedway, the first Indianapolis 500 ends with Ray Harroun in his Marmon Wasp becoming the first winner of the 500-mile auto race.
1868 – Decoration Day (the predecessor of the modern "Memorial Day") is observed in the United States for the first time (by "Commander-in-chief of the Grand Army of the Republic" John A. Logan's proclamation on May 5).
1845 – The Fatel Razack coming from India, lands in the Gulf of Paria in Trinidad and Tobago carrying the first Indians to the country.
1631 – Publication of Gazette de France, the first French newspaper.
1536 – King Henry VIII of England marries Jane Seymour, a lady-in-waiting to his first two wives.
AD 70 – Siege of Jerusalem: Titus and his Roman legions breach the Second Wall of Jerusalem. Jewish defenders retreat to the First Wall. The Romans build a circumvallation, cutting down all trees within fifteen kilometres.
Births
1989 – Ailee, Korean-American singer and songwriter
1984 – Jordan Palmer, American football player
1982 – Eddie Griffin, American basketball player (d. 2007)
1981 – Devendra Banhart, American singer-songwriter and guitarist
1981 – Remy Ma, American rapper
1979 – Clint Bowyer, American race car driver
1975 – Brian Fair, American singer-songwriter
1975 – Evan Eschmeyer, American basketball player
1975 – Marissa Mayer, American computer scientist and businesswoman
1974 – Big L, American rapper (d. 1999)
1974 – CeeLo Green, American singer-songwriter, pianist, producer, and actor
1974 – David Wilkie, American ice hockey player and coach
1972 – Manny Ramirez, Dominican-American baseball player and coach
1971 – Idina Menzel, American singer-songwriter and actress
1967 – Sven Pipien, German-American bass player
1966 – Stephen Malkmus, American singer-songwriter and guitarist
1965 – Billy Donovan, American basketball player and coach
1965 – Iginio Straffi, Italian animator and producer, founded Rainbow S.r.l.
1964 – Tom Morello, American singer-songwriter, guitarist, and actor
1964 – Wynonna Judd, American singer-songwriter, guitarist, and actress
1962 – Kevin Eastman, American author and illustrator, co-created the Teenage Mutant Ninja Turtles
1962 – Tonya Pinkins, American actress and singer
1961 – Bob Yari, Iranian-American director and producer
1958 – Michael López-Alegría, Spanish-American captain, pilot, and astronaut
1958 – Steve Israel, American lawyer and politician
1958 – Ted McGinley, American actor
1956 – Tim Lucas, American author, screenwriter, and critic
1952 – Daniel Grodnik, American screenwriter and producer
1951 – Stephen Tobolowsky, American actor, singer, and director
1949 – P.J. Carlesimo, American basketball player and coach
1948 – Michael Piller, American screenwriter and producer (d. 2005)
1945 – Gladys Horton, American singer (d. 2011)
1944 – Meredith MacRae, American actress (d. 2000)
1944 – Stav Prodromou, Greek-American engineer and businessman
1943 – Gale Sayers, American football player and philanthropist
1940 – Gilles Villemure, Canadian-American ice hockey player
1939 – Michael J. Pollard, American actor
1939 – Tim Waterstone, Scottish businessman, founded Waterstones
1938 – Billie Letts, American author and educator (d. 2014)
1937 – Rick Mather, American-English architect (d. 2013)
1936 – Keir Dullea, American actor
1935 – Ruta Lee, Canadian-American actress and dancer
1932 – Pauline Oliveros, American accordion player and composer (d. 2016)
1931 – Larry Silverstein, American real estate magnate
1930 – Mark Birley, English businessman, founded Annabel's (d. 2007)
1930 – Robert Ryman, American painter
1927 – Clint Walker, American actor and singer
1927 – Joan Birman, American mathematician
1926 – Johnny Gimble, American country/western swing musician (Bob Wills and His Texas Playboys) (d. 2015)
1924 – Anthony Dryden Marshall, American CIA officer and diplomat (d. 2014)
1922 – Hal Clement, American author and educator (d. 2003)
1920 – Franklin J. Schaffner, Japanese-American director and producer (d. 1989)
1918 – Bob Evans, American businessman, founded Bob Evans Restaurants (d. 2007)
1916 – Mort Meskin, American illustrator (d. 1995)
1912 – Joseph Stein, American playwright and author (d. 2010)
1912 – Julius Axelrod, American biochemist and academic, Nobel Prize laureate (d. 2004)
1912 – Millicent Selsam, American author and academic (d. 1996)
1910 – Harry Bernstein, English-American journalist and author (d. 2011)
1909 – Benny Goodman, American clarinet player, songwriter, and bandleader (d. 1986)
1908 – Mel Blanc, American voice actor (d. 1989)
1903 – Countee Cullen, American poet and author (d. 1946)
1902 – Stepin Fetchit, American actor and dancer (d. 1985)
1901 – Cornelia Otis Skinner, American actress and author (d. 1979)
1899 – Irving Thalberg, American screenwriter and producer (d. 1936)
1896 – Howard Hawks, American director, producer, and screenwriter (d. 1977)
1887 – Alexander Archipenko, Ukrainian-American sculptor and illustrator (d. 1964)
1886 – Randolph Bourne, American theorist and author (d. 1918)
1869 – Grace Andrews, American mathematician (d. 1951)
Deaths
2015 – Beau Biden, American soldier, lawyer, and politician, 44th Attorney General of Delaware (b. 1969)
2013 – Larry Jones, American football player and coach (b. 1933)
2012 – Jack Twyman, American basketball player and sportscaster (b. 1934)
2012 – John Fox, American comedian, actor, and screenwriter (b. 1957)
2011 – Clarice Taylor, American actress (b. 1917)
2011 – Rosalyn Sussman Yalow, American physicist and academic, Nobel Prize laureate (b. 1921)
2006 – Robert Sterling, American actor (b. 1917)
2005 – Alma Ziegler, American baseball player and stenographer (b. 1918)
2000 – Tex Beneke, American saxophonist and bandleader (b. 1914)
1994 – Ezra Taft Benson, American religious leader, 13th President of The Church of Jesus Christ of Latter-day Saints (b. 1899)
1994 – Marcel Bich, Italian-French businessman, co-founded Société Bic (b. 1914)
1993 – Sun Ra, American pianist, composer, and bandleader (b. 1914)
1986 – Perry Ellis, American fashion designer, founded his own eponymous fashion brand (b. 1940)
1980 – Carl Radle, American bass player and producer (b. 1942)
1976 – Max Carey, American baseball player, coach, and manager (b. 1890)
1975 – Steve Prefontaine, American runner (b. 1951)
1975 – Tatsuo Shimabuku, Japanese martial artist, founded Isshin-ryū (b. 1908)
1967 – Claude Rains, English-American actor (b. 1889)
1964 – Eddie Sachs, American race car driver (b. 1927)
1964 – Leó Szilárd, Hungarian-American physicist and engineer (b. 1898)
1955 – Bill Vukovich, American race car driver (b. 1918)
1953 – Dooley Wilson, American actor and singer (b. 1886)
1951 – Hermann Broch, Austrian-American author (b. 1886)
1939 – Floyd Roberts, American race car driver (b. 1904)
1912 – Wilbur Wright, American pilot and businessman, co-founded the Wright Company (b. 1867)
1911 – Milton Bradley, American businessman, founded the Milton Bradley Company (b. 1836)
1892 – Mary Hannah Gray Clarke, American author, correspondent, and poet (b. 1835)
1865 – John Catron, American lawyer and judge (b. 1786)
1670 – John Davenport, English minister, co-founded the New Haven Colony (b. 1597)
Saturday 30 May 2020
World Multiple Sclerosis Day (World MS Day)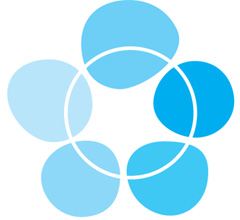 World Multiple Sclerosis Day is held on 30 May every year, though events and campaigns take place throughout the month of May. The 2019 campaign will be called 'My Invisi..→