Monday 15 June 2020 Calendar with holidays, observances and special days
Holidays and observances
Arbor Day in Costa Rica
Celebration of the Birthday of Her Majesty the Queen in Anguilla
Day of Valdemar and Reunion Day in Denmark (Flag Day)
Earliest day on which Father's Day can fall, while June 21 is the latest; celebrated on the third Sunday in June. (United States, and most other countries.)
Engineer's Day in Italy
Global Wind Day (international)
Magna Carta Day in Britain
National Salvation Day (Azerbaijan)
Nature Photography Day
Ruza Khayit or Ramazan hayit or Eid al-Fitr in Uzbekistan (Date for 2018)
Sanno Festival in Japan (June 10-16th - every even-numbered year. Kanda Festival - mid-May - every odd-numbered year)
Smile Power Day :)
Statehood Day (Arkansas, 1836)
Events
2012 – Nik Wallenda becomes the first person to successfully tightrope walk directly over Niagara Falls.
1992 – The United States Supreme Court rules in United States v. Álvarez-Machaín that it is permissible for the United States to forcibly extradite suspects in foreign countries and bring them to the United States for trial, without approval from those other countries.
1978 – King Hussein of Jordan marries American Lisa Halaby, who takes the name Queen Noor.
1977 – After the death of dictator (in 1975) Francisco Franco, the first democratic elections took place in Spain on this day.
1944 – In the Saskatchewan general election, the CCF, led by Tommy Douglas, is elected and forms the first socialist government in North America.
1944 – World War II: Battle of Saipan: The United States invade Japanese-occupied Saipan.
1936 – First flight of the Vickers Wellington bomber.
1934 – The United States Great Smoky Mountains National Park is founded.
1921 – Bessie Coleman earns her pilot's license, becoming the first female pilot of African-American descent.
1919 – John Alcock and Arthur Brown complete the first nonstop transatlantic flight when they reach Clifden, County Galway, Ireland.
1916 – United States President Woodrow Wilson signs a bill incorporating the Boy Scouts of America, making them the only American youth organization with a federal charter.
1877 – Henry Ossian Flipper becomes the first African American cadet to graduate from the United States Military Academy.
1864 – American Civil War: The Second Battle of Petersburg begins.
1859 – Pig War: Ambiguity in the Oregon Treaty leads to the "Northwestern Boundary Dispute" between United States and British/Canadian settlers.
1846 – The Oregon Treaty establishes the 49th parallel as the border between the United States and Canada, from the Rocky Mountains to the Strait of Juan de Fuca.
1844 – Charles Goodyear receives a patent for vulcanization, a process to strengthen rubber.
1804 – New Hampshire approves the Twelfth Amendment to the United States Constitution, ratifying the document.
1670 – The first stone of Fort Ricasoli is laid down in Malta.
1667 – The first human blood transfusion is administered by Dr. Jean-Baptiste Denys.
1648 – Margaret Jones is hanged in Boston for witchcraft in the first such execution for the Massachusetts Bay Colony.
1300 – The city of Bilbao is founded.
Births
1997 – Madison Kocian, American gymnast
1991 – Emily Harman, American tennis player
1989 – Bryan Clauson, American racing driver (d. 2016)
1986 – Trevor Plouffe, American baseball player
1984 – Tim Lincecum, American baseball player
1983 – Derek Anderson, American football player
1981 – Billy Martin, American guitarist, songwriter, and illustrator
1981 – Jeremy Reed, American baseball player
1978 – Zach Day, American baseball player
1977 – Michael Doleac, American basketball player and manager
1973 – Neil Patrick Harris, American actor and singer
1972 – Andy Pettitte, American baseball player
1972 – Justin Leonard, American golfer
1970 – Christian Bauman, American soldier and author
1970 – Leah Remini, American actress and producer
1969 – Ice Cube, American rapper, producer, and actor
1969 – Idalis DeLeón, American singer and actress
1965 – Adam Smith, American lawyer and politician
1964 – Courteney Cox, American actress and producer
1963 – Helen Hunt, American actress, director, and producer
1962 – Brad Armstrong, American wrestler (d. 2012)
1959 – Eileen Davidson, American model and actress
1958 – Scott Norton, American wrestler
1958 – Wade Boggs, American baseball player
1957 – Brad Gillis, American guitarist
1956 – Lance Parrish, American baseball player, coach, and manager
1955 – Julie Hagerty, American model and actress
1955 – Polly Draper, American actress, producer, and screenwriter
1954 – Jim Belushi, American actor
1954 – Terri Gibbs, American country music singer and keyboard player
1951 – Steve Walsh, American rock singer-songwriter and musician (Kansas)
1951 – Vance A. Larson, American painter (d. 2000)
1949 – Dusty Baker, American baseball player and manager
1949 – Jim Varney, American actor, comedian, and screenwriter (d. 2000)
1948 – Henry McLeish, Scottish footballer, academic, and politician, 2nd First Minister of Scotland
1948 – Mike Holmgren, American football player and coach
1947 – John Hoagland, American photographer and journalist (d. 1984)
1946 – John Horner, American paleontologist and academic
1945 – Lawrence Wilkerson, American colonel
1944 – Robert D. Keppel, American police officer and academic
1942 – Ian Greenberg, Canadian broadcaster, founded Astral Media
1942 – John E. McLaughlin, American diplomat
1941 – Harry Nilsson, American singer-songwriter (d. 1994)
1941 – Neal Adams, American illustrator
1939 – Ward Connerly, American activist and businessman, founded the American Civil Rights Institute
1938 – Billy Williams, American baseball player and coach
1937 – Waylon Jennings, American singer-songwriter and guitarist (d. 2002)
1936 – William Levada, American cardinal
1934 – Ruby Nash Garnett, American R&B singer (Ruby & the Romantics)
1932 – Bernie Faloney, American-Canadian football player and sportscaster (d. 1999)
1932 – Mario Cuomo, American lawyer and politician, 52nd Governor of New York (d. 2015)
1930 – Miguel Méndez, American author and academic (d. 2013)
1927 – Ross Andru, American illustrator (d. 1993)
1922 – Jaki Byard, American pianist and composer (d. 1999)
1921 – Erroll Garner, American pianist and composer (d. 1977)
1920 – Keith Andrews, American racing driver (d. 1957)
1920 – Sam Sniderman, Canadian businessman, founded Sam the Record Man (d. 2012)
1917 – John Fenn, American chemist and academic, Nobel Prize laureate (d. 2010)
1917 – Lash LaRue, American actor and producer (d. 1996)
1916 – Herbert A. Simon, American political scientist and economist, Nobel Prize laureate (d. 2001)
1916 – Olga Erteszek, Polish-American fashion designer (d. 1989)
1915 – Thomas Huckle Weller, American biologist and virologist, Nobel Prize laureate (d. 2008)
1914 – Hilda Terry, American cartoonist (d. 2006)
1914 – Saul Steinberg, Romanian-American cartoonist (d. 1999)
1913 – Tom Adair, American songwriter, composer, and screenwriter (d. 1988)
1910 – David Rose, English-American pianist, composer, and conductor (d. 1990)
1909 – Elena Nikolaidi, Greek-American soprano and educator (d. 2002)
1906 – Gordon Welchman, English-American mathematician and author (d. 1985)
1902 – Erik Erikson, German-American psychologist and psychoanalyst (d. 1994)
1900 – Otto Luening, German-American composer and conductor (d. 1996)
1898 – Hubertus Strughold, German-American physiologist and academic (d. 1986)
1894 – Robert Russell Bennett, American composer and conductor (d. 1981)
1884 – Harry Langdon, American actor, director, and screenwriter (d. 1944)
1878 – Margaret Abbott, Indian-American golfer (d. 1955)
1835 – Adah Isaacs Menken, American actress, painter, and poet (d. 1868)
1805 – William B. Ogden, American businessman and politician, 1st Mayor of Chicago (d. 1877)
1801 – Benjamin Wright Raymond, American merchant and politician, 3rd Mayor of Chicago (d. 1883)
1789 – Josiah Henson, American minister, author, and activist (d. 1883)
1767 – Rachel Jackson, American wife of Andrew Jackson (d. 1828)
1765 – Martin Baum, American businessman and politician, Mayor of Cincinnati (d. 1831)
Deaths
2016 – Lois Duncan, American author (b. 1934)
2015 – Kirk Kerkorian, American businessman, founded the Tracinda Corporation (b. 1917)
2014 – Casey Kasem, American radio host, producer, and voice actor, co-created American Top 40 (b. 1932)
2014 – Daniel Keyes, American short story writer and novelist (b. 1927)
2014 – Moise Safra, Brazilian businessman and philanthropist, co-founded Banco Safra (b. 1934)
2013 – Kenneth G. Wilson, American physicist and academic, Nobel Prize laureate (b. 1936)
2013 – Stan Lopata, American baseball player (b. 1925)
2012 – Barry MacKay, American tennis player and sportscaster (b. 1935)
2012 – Capitola Dickerson, American pianist and educator (b. 1913)
2012 – Jerry Tubbs, American football player and coach (b. 1935)
2012 – Phillip D. Cagan, American economist and author (b. 1927)
2011 – Bill Haast, American herpetologist and academic (b. 1910)
2003 – Hume Cronyn, Canadian-American actor (b. 1911)
2002 – Choi Hong Hi, South Korean general and martial artist, founded Taekwondo (b. 1918)
1996 – Dick Murdoch, American wrestler (b. 1946)
1996 – Ella Fitzgerald, American singer and actress (b. 1917)
1995 – John Vincent Atanasoff, American physicist and inventor, invented the Atanasoff–Berry computer (b. 1903)
1993 – John Connally, American commander, lawyer, and politician, 61st United States Secretary of the Treasury (b. 1917)
1992 – Chuck Menville, American animator, producer, and screenwriter (b. 1940)
1991 – Happy Chandler, American businessman and politician, 49th Governor of Kentucky (b. 1898)
1985 – Andy Stanfield, American sprinter (b. 1927)
1984 – Meredith Willson, American playwright, composer, and conductor (b. 1902)
1976 – Jimmy Dykes, American baseball player, coach, and manager (b. 1896)
1971 – Wendell Meredith Stanley, American biochemist and virologist, Nobel Prize laureate (b. 1904)
1968 – Sam Crawford, American baseball player, coach, and umpire (b. 1880)
1968 – Wes Montgomery, American guitarist and songwriter (b. 1925)
1849 – James K. Polk, American lawyer and politician, 11th President of the United States (b. 1795)
Monday 15 June 2020
Elder Abuse Awareness Day in Ohio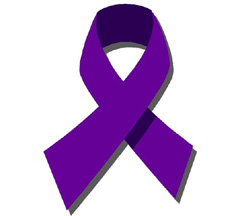 The fifteenth day of June is designated as "Elder Abuse Awareness Day" to increase public awareness of the innocent victims of elder abuse. (Ohio Revised Code...→