Wednesday 19 June 2019 Calendar with holidays, observances and special days
Holidays and observances
Events
1990 – The Communist Party of the Russian Soviet Federative Socialist Republic is founded in Moscow.
1990 – The current international law defending indigenous peoples, Indigenous and Tribal Peoples Convention, 1989, is ratified for the first time by Norway.
1985 – Members of the Revolutionary Party of Central American Workers, dressed as Salvadoran soldiers, attack the Zona Rosa area of San Salvador.
1982 – In one of the first militant attacks by Hezbollah, David S. Dodge, president of the American University of Beirut, is kidnapped.
1964 – The Civil Rights Act of 1964 is approved after surviving an 83-day filibuster in the United States Senate.
1949 – The first ever NASCAR race was held at Charlotte Motor Speedway.
1944 – World War II: First day of the Battle of the Philippine Sea.
1934 – The Communications Act of 1934 establishes the United States' Federal Communications Commission (FCC).
1910 – The first Father's Day is celebrated in Spokane, Washington.
1865 – Over two years after the Emancipation Proclamation, slaves in Galveston, Texas, United States, are finally informed of their freedom. The anniversary is still officially celebrated in Texas and 41 other contiguous states as Juneteenth.
1862 – The U.S. Congress prohibits slavery in United States territories, nullifying Dred Scott v. Sandford.
1846 – The first officially recorded, organized baseball game is played under Alexander Cartwright's rules on Hoboken, New Jersey's Elysian Fields with the New York Base Ball Club defeating the Knickerbockers 23–1. Cartwright umpired.
1586 – English colonists leave Roanoke Island, after failing to establish England's first permanent settlement in North America.
Births
1992 – C. J. Mosley, American football player
1990 – Xavier Rhodes, American football player
1988 – Jacob deGrom, American baseball player
1987 – Rashard Mendenhall, American football player
1986 – Marvin Williams, American basketball player
1984 – Paul Dano, American actor
1983 – Macklemore, American rapper
1978 – Zoe Saldana, American actress
1976 – Anita Wilson, American singer-songwriter and producer
1976 – Dennis Crowley, American businessman, co-founded Foursquare
1975 – Anthony Parker, American basketball player
1974 – Doug Mientkiewicz, American baseball player, coach, and manager
1973 – Jahine Arnold, American football player
1972 – Brian McBride, American soccer player and coach
1972 – Poppy Montgomery, Australian-American actress
1972 – Robin Tunney, American actress
1970 – Brian Welch, American singer-songwriter and guitarist
1970 – Quincy Watts, American sprinter and football player
1968 – Timothy Morton, American philosopher and academic
1964 – Brent Goulet, American soccer player and manager
1964 – Brian Vander Ark, American singer-songwriter and guitarist
1963 – Laura Ingraham, American radio host and author
1962 – Paula Abdul, American singer-songwriter, dancer, actress, and presenter
1960 – Johnny Gray, American runner and coach
1960 – Patti Rizzo, American golfer
1959 – Mark DeBarge, American singer-songwriter and trumpet player
1958 – Sergei Makarov, Russian-American ice hockey player and coach
1957 – Jean Rabe, American journalist and author
1955 – Mary Schapiro, American lawyer and politician
1954 – Kathleen Turner, American actress
1954 – Lou Pearlman, American music producer and fraudster (d. 2016)
1950 – Ann Wilson, American singer-songwriter and musician
1950 – Neil Asher Silberman, American archaeologist and historian
1948 – Phylicia Rashad, American actress
1945 – Tobias Wolff, American short story writer, memoirist, and novelist
1939 – John F. MacArthur, American minister and theologian
1938 – Wahoo McDaniel, American football player and wrestler (d. 2002)
1936 – Marisa Galvany, American soprano and actress
1930 – Gena Rowlands, American actress
1928 – Nancy Marchand, American actress (d. 2000)
1928 – Tommy DeVito, American singer and guitarist (The Four Seasons)
1926 – Erna Schneider Hoover, American mathematician and inventor
1922 – Marilyn P. Johnson, American educator and diplomat, 8th United States Ambassador to Togo
1921 – Louis Jourdan, French-American actor and singer (d. 2015)
1919 – Pauline Kael, American film critic (d. 2001)
1915 – Julius Schwartz, American publisher and agent (d. 2004)
1915 – Pat Buttram, American actor (d. 1994)
1914 – Alan Cranston, American journalist and politician (d. 2000)
1914 – Lester Flatt, American singer-songwriter and guitarist (d. 1979)
1913 – Helene Madison, American swimmer (d. 1970)
1912 – Don Gutteridge, American baseball player and manager (d. 2008)
1912 – Virginia MacWatters, American soprano and actress (d. 2005)
1910 – Abe Fortas, American lawyer and jurist (d. 1982)
1910 – Paul Flory, American chemist and engineer, Nobel Prize laureate (d. 1985)
1910 – Sydney Allard, English race car driver, founded the Allard Company (d. 1966)
1905 – Mildred Natwick, American actress (d. 1994)
1903 – Lou Gehrig, American baseball player (d. 1941)
1903 – Mary Callery, American-French sculptor and academic (d. 1977)
1902 – Guy Lombardo, Canadian-American violinist and bandleader (d. 1977)
1897 – Moe Howard, American comedian (d. 1975)
1896 – Wallis Simpson, American wife of Edward VIII (d. 1986)
1894 – Lloyd Hall, African American chemist and inventor (d. 1971)
1886 – Finley Hamilton, American lawyer and politician (d. 1940)
1883 – Gladys Mills Phipps, American horse breeder (d. 1970)
1881 – Maginel Wright Enright, American illustrator (d. 1966)
1877 – Charles Coburn, American actor (d. 1961)
1872 – Theodore Payne, English-American gardener and botanist (d. 1963)
1858 – Sam Walter Foss, American poet and librarian (d. 1911)
1855 – George F. Roesch, American lawyer and politician (d. 1917)
1854 – Eleanor Norcross, American painter (d. 1923)
1850 – David Jayne Hill, American historian and politician, 24th United States Assistant Secretary of State (d. 1932)
1843 – Mary Sibbet Copley, American philanthropist (d. 1929)
1833 – Mary Tenney Gray, American editorial writer, club-woman, philanthropist, and suffragette (d. 1904)
1816 – William H. Webb, American shipbuilder and philanthropist, founded the Webb Institute (d. 1899)
1793 – Joseph Earl Sheffield, American businessman and philanthropist (d. 1882)
1776 – Francis Johnson, American lawyer and politician (d. 1842)
Deaths
2017 – Otto Warmbier, American college student detained in North Korea (b. 1994)
2016 – Anton Yelchin, American actor (b. 1989)
2015 – Earl Norem, American painter and illustrator (b. 1924)
2015 – James Salter, American novelist and short-story writer (b. 1925)
2014 – Gerry Goffin, American songwriter (b. 1939)
2013 – Dave Jennings, American football player and sportscaster (b. 1952)
2013 – James Gandolfini, American actor and producer (b. 1961)
2013 – Slim Whitman, American singer-songwriter and guitarist (b. 1923)
2013 – Vince Flynn, American author (b. 1966)
2012 – Norbert Tiemann, American soldier and politician, 32nd Governor of Nebraska (b. 1924)
2010 – Manute Bol, Sudanese-American basketball player and activist (b. 1962)
2008 – Barun Sengupta, Bengali journalist, founded Bartaman (b. 1934)
2008 – Bennie Swain, American basketball player and coach (b. 1930)
2007 – Alberto Mijangos, Mexican-American painter and educator (b. 1925)
2007 – Terry Hoeppner, American football player and coach (b. 1947)
2001 – Stanley Mosk, American lawyer, jurist, and politician (b. 1912)
1991 – Jean Arthur, American actress (b. 1900)
1990 – George Addes, American trade union leader, co-founded United Automobile Workers (b. 1911)
1988 – Gladys Spellman, American lawyer and politician (b. 1918)
1987 – Margaret Carver Leighton, American author (b. 1896)
1986 – Len Bias, American basketball player (b. 1963)
1984 – Lee Krasner, American painter and educator (b. 1908)
1979 – Paul Popenoe, American explorer and scholar, founded Relationship counseling (b. 1888)
1975 – Sam Giancana, American mob boss (b. 1908)
1968 – James Joseph Sweeney, American bishop (b. 1898)
1966 – Ed Wynn, American actor and comedian (b. 1886)
1962 – Frank Borzage, American film director and actor (b. 1894)
1956 – Thomas J. Watson, American businessman (b. 1874)
1953 – Ethel Rosenberg, American spy (b. 1915)
1953 – Julius Rosenberg, American spy (b. 1918)
1939 – Grace Abbott, American social worker and activist (b. 1878)
1864 – Sarah Rosetta Wakeman, American soldier (b. 1843)
1786 – Nathanael Greene, American general (b. 1742)
1768 – Benjamin Tasker Sr., American soldier and politician, 10th Colonial Governor of Maryland (b. 1690)
Wednesday 19 June 2019
International Day for the Elimination of Sexual Violence in Conflict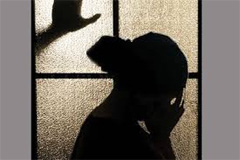 "Women's security and empowerment remain priorities for the Secretary-General. The international community must not rest until all violence against women and girls is eli..→
Wednesday 19 June 2019
Juneteenth National Freedom Day in Ohio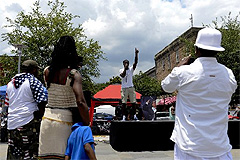 The nineteenth day of June is designated as "Juneteenth National Freedom Day" to acknowledge the freedom, history, and culture that June 19, 1865, the day on wh..→