Wednesday 26 June 2019 Calendar with holidays, observances and special days
Holidays and observances
Events
2015 – The U.S. Supreme Court ruled, 5–4, that same-sex couples have a constitutional right to marriage under the 14th Amendment to the United States Constitution.
2013 – The U.S. Supreme Court ruled, 5–4, that Section 3 of the Defense of Marriage Act is unconstitutional and in violation of the Fifth Amendment to the United States Constitution.
2006 – Mari Alkatiri, the first Prime Minister of East Timor, resigns after weeks of political unrest.
1997 – The U.S. Supreme Court rules that the Communications Decency Act violates the First Amendment to the United States Constitution.
1975 – Two FBI agents and a member of the American Indian Movement are killed in a shootout on the Pine Ridge Indian Reservation in South Dakota; Leonard Peltier is later convicted of the murders in a controversial trial.
1974 – The Universal Product Code is scanned for the first time to sell a package of Wrigley's chewing gum at the Marsh Supermarket in Troy, Ohio.
1963 – U.S. President John F. Kennedy gave his "Ich bin ein Berliner" speech, underlining the support of the United States for democratic West Germany shortly after Soviet-supported East Germany erected the Berlin Wall.
1959 – Swedish boxer Ingemar Johansson becomes world champion of heavy weight boxing, by defeating American Floyd Patterson on technical knockout after two minutes and three seconds in the third round at Yankee Stadium.
1952 – The Pan-Malayan Labour Party is founded in Malaya, as a union of statewide labour parties.
1948 – The first supply flights are made in response to the Berlin Blockade.
1948 – William Shockley files the original patent for the grown-junction transistor, the first bipolar junction transistor.
1942 – The first flight of the Grumman F6F Hellcat.
1936 – Initial flight of the Focke-Wulf Fw 61, the first practical helicopter.
1934 – United States President Franklin D. Roosevelt signs the Federal Credit Union Act, which establishes credit unions.
1924 – The American occupation of the Dominican Republic ends after eight years.
1917 – The American Expeditionary Forces begin to arrive in France. They will first enter combat four months later.
1906 – The first Grand Prix motor racing event held.
1889 – Bangui is founded by Albert Dolisie and Alfred Uzac in what was then the upper reaches of the French Congo.
1886 – Henri Moissan isolated elemental Fluorine for the first time.
1870 – The Christian holiday of Christmas is declared a federal holiday in the United States.
1857 – The first investiture of the Victoria Cross in Hyde Park, London.
1794 – French Revolutionary Wars: Battle of Fleurus marked the first successful military use of aircraft.
Births
1993 – Ariana Grande, American singer-songwriter, dancer, and actress
1984 – Deron Williams, American basketball player
1984 – Elijah Dukes, American baseball player
1984 – José Juan Barea, Puerto Rican-American basketball player
1984 – Raymond Felton, American basketball player
1980 – Chris Shelton, American baseball player
1980 – Jason Schwartzman, American singer-songwriter, drummer, and actor
1980 – Michael Vick, American football player
1979 – Ryan Tedder, American singer-songwriter, pianist, and producer
1977 – Quincy Lewis, American basketball player
1976 – Chad Pennington, American football player and sportscaster
1974 – Derek Jeter, American baseball player
1974 – Jason Kendall, American baseball player
1973 – Gretchen Wilson, American singer-songwriter and guitarist
1970 – Chris O'Donnell, American actor
1970 – Irv Gotti, American record producer, co-founded Murder Inc Records
1970 – Nick Offerman, American actor
1970 – Paul Thomas Anderson, American director, producer, and screenwriter
1970 – Sean Hayes, American actor
1969 – Mike Myers, American baseball player
1968 – Shannon Sharpe, American football player and sportscaster
1966 – Jürgen Reil, American drummer
1963 – Mark McClellan, American economist and politician
1962 – Jerome Kersey, American basketball player and coach (d. 2015)
1961 – Greg LeMond, American cyclist
1961 – Terri Nunn, American singer-songwriter and actress
1957 – Patty Smyth, American singer-songwriter and musician
1956 – Chris Isaak, American singer-songwriter, guitarist, and actor
1955 – Gedde Watanabe, American actor
1949 – Fredric Brandt, American dermatologist and author (d. 2015)
1949 – Mary Styles Harris, American biologist and geneticist
1946 – Candace Pert, American neuroscientist and pharmacologist (d. 2013)
1943 – Warren Farrell, American author and educator
1942 – J.J. Dillon, American wrestler and manager
1939 – Chuck Robb, American soldier, lawyer, and politician, 64th Governor of Virginia
1938 – Billy Davis Jr., American pop-soul singer
1938 – Gerald North, American climatologist and academic
1938 – Neil Abercrombie, American sociologist and politician, 7th Governor of Hawaii
1937 – Reggie Workman, American bassist and composer
1937 – Robert Coleman Richardson, American physicist and academic, Nobel Prize laureate (d. 2013)
1936 – Edith Pearlman, American short story writer
1936 – Hal Greer, American basketball player
1936 – Nancy Willard, American author and poet (d. 2017)
1935 – Dwight York, American singer
1934 – Dave Grusin, American pianist and composer
1933 – Gene Green, American baseball player (d. 1981)
1930 – Jackie Fargo, American wrestler and trainer (d. 2013)
1929 – Milton Glaser, American illustrator and graphic designer
1928 – Jacob Druckman, American composer and academic (d. 1996)
1928 – Yoshiro Nakamatsu, Japanese inventor
1922 – Eleanor Parker, American actress (d. 2013)
1922 – Walter Farley, American author (d. 1989)
1920 – Jean-Pierre Roy, Canadian-American baseball player, manager, and sportscaster (d. 2014)
1919 – Jimmy Newberry, American pitcher
1919 – Richard Neustadt, American political scientist and academic (d. 2003)
1918 – Raleigh Rhodes, American combat fighter pilot (d. 2007)
1916 – Virginia Satir, American psychotherapist and author (d. 1988)
1915 – Charlotte Zolotow, American author and poet (d. 2013)
1915 – Paul Castellano, American gangster (d. 1985)
1911 – Babe Didrikson Zaharias, American golfer and basketball player (d. 1956)
1909 – Colonel Tom Parker, Dutch-American talent manager (d. 1997)
1909 – Wolfgang Reitherman, German-American animator, director, and producer (d. 1985)
1907 – Debs Garms, American baseball player (d. 1984)
1906 – Viktor Schreckengost, American sculptor and educator (d. 2008)
1905 – Lynd Ward, American author and illustrator (d. 1985)
1904 – Peter Lorre, Slovak-American actor and singer (d. 1964)
1903 – Big Bill Broonzy, American singer-songwriter and guitarist (d. 1958)
1901 – Stuart Symington, American lieutenant and politician, 1st United States Secretary of the Air Force (d. 1988)
1898 – Chesty Puller, American general (d. 1971)
1893 – Dorothy Fuldheim, American journalist and author (d. 1989)
1892 – Pearl S. Buck, American novelist, essayist, short story writer Nobel Prize laureate (d. 1973)
1880 – Mitchell Lewis, American actor (d. 1956)
1865 – Bernard Berenson, Lithuanian-American historian and author (d. 1959)
1839 – Sam Watkins, American soldier and author (d. 1901)
1835 – Thomas W. Knox, American journalist and author (d. 1896)
1819 – Abner Doubleday, American general (d. 1893)
1703 – Thomas Clap, American minister and academic (d. 1767)
1689 – Edward Holyoke, American pastor and academic (d. 1769)
Deaths
2015 – Chris Thompson, American screenwriter and producer (b. 1952)
2014 – Bill Frank, American-Canadian football player (b. 1938)
2014 – Bob Mischak, American football player and coach (b. 1932)
2014 – Howard Baker, American lawyer, politician, and diplomat, 12th White House Chief of Staff (b. 1925)
2014 – Julius Rudel, Austrian-American conductor (b. 1921)
2014 – Mary Rodgers, American composer and author (b. 1931)
2014 – Rollin King, American businessman, co-founded Southwest Airlines (b. 1931)
2013 – Byron Looper, American politician (b. 1964)
2013 – Edward Huggins Johnstone, Brazilian-American sergeant and judge (b. 1922)
2013 – Justin Miller, American baseball player (b. 1977)
2013 – Marc Rich, Belgian-American businessman (b. 1934)
2012 – Doris Singleton, American actress (b. 1919)
2012 – Nora Ephron, American director, producer, and screenwriter (b. 1941)
2012 – Pat Cummings, American basketball player (b. 1956)
2012 – Risley C. Triche, American lawyer and politician (b. 1927)
2011 – Edith Fellows, American actress (b. 1923)
2007 – Liz Claiborne, Belgian-American fashion designer, founded Liz Claiborne (b. 1929)
2004 – Yash Johar, Indian film producer, founded Dharma Productions (b. 1929)
2003 – Denver Randleman, American sergeant (b. 1920)
2003 – Strom Thurmond, American general, lawyer, and politician, 103rd Governor of South Carolina (b. 1902)
2002 – Jay Berwanger, American football player (b. 1914)
1997 – Don Hutson, American football player and coach (b. 1913)
1993 – Roy Campanella, American baseball player and coach (b. 1921)
1993 – William H. Riker, American political scientist and academic (b. 1920)
1992 – Buddy Rogers, American wrestler (b. 1921)
1964 – Léo Dandurand, American-Canadian businessman (b. 1889)
1956 – Clifford Brown, American trumpet player and composer (b. 1930)
1956 – Richie Powell, American pianist (b. 1931)
1938 – Daria Pratt, American golfer (b. 1859)
1938 – James Weldon Johnson, American poet, lawyer and politician (b. 1871)
1932 – Adelaide Ames, American astronomer and academic (b. 1900)
1879 – Richard H. Anderson, American general (b. 1821)
1810 – Joseph-Michel Montgolfier, French inventor, co-invented the hot air balloon (b. 1740)
1784 – Caesar Rodney, American lawyer and politician, 4th Governor of Delaware (b. 1728)
Wednesday 26 June 2019
International Day against Drug Abuse and Illicit Trafficking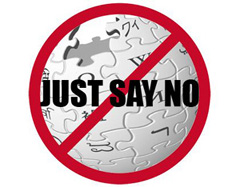 By resolution 42/112 of 7 December 1987, the General Assembly decided to observe 26 June as the International Day against Drug Abuse and Illicit Trafficking as an express..→
Wednesday 26 June 2019
United Nations International Day in Support of Victims of Torture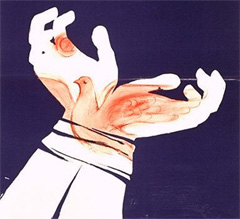 Torture seeks to annihilate the victim's personality and denies the inherent dignity of the human being. The United Nations has condemned torture from the outset as one o..→