Monday 2 September 2019 Calendar with holidays, observances and special days
Holidays and observances
Events
In 2016 carbon nanotube transistors are shown to outperform silicon for the first time.
1963 – CBS Evening News becomes U.S. network television's first half-hour weeknight news broadcast, when the show is lengthened from 15 to 30 minutes.
1960 – The first election of the Parliament of the Central Tibetan Administration, in history of Tibet. The Tibetan community observes this date as Democracy Day.
1958 – United States Air Force C-130A-II is shot down by fighters over Yerevan in Armenia when it strays into Soviet airspace while conducting a sigint mission. All crew members are killed.
1957 – President Ngô Đình Diệm of South Vietnam becomes the first foreign head of state to make a state visit to Australia.
1912 – Arthur Rose Eldred is awarded the first Eagle Scout award of the Boy Scouts of America.
1901 – Vice President of the United States Theodore Roosevelt utters the famous phrase, "Speak softly and carry a big stick" at the Minnesota State Fair.
1864 – American Civil War: Union forces enter Atlanta, a day after the Confederate defenders flee the city, ending the Atlanta Campaign.
1862 – American Civil War: United States President Abraham Lincoln reluctantly restores Union General George B. McClellan to full command after General John Pope's disastrous defeat at the Second Battle of Bull Run.
1789 – The United States Department of the Treasury is founded.
44 BC – Cicero launches the first of his Philippicae (oratorical attacks) on Mark Antony. He will make 14 of them over the following months.
Births
1991 – Gyasi Zardes, American footballer
1990 – Shayla Worley, American gymnast
1989 – Marcus Morris, American basketball player
1989 – Markieff Morris, American basketball player
1986 – Kyle Hines, American basketball player
1983 – Rich Boy, American rapper and producer
1982 – Jason Hammel, American baseball player
1981 – Jennifer Hopkins, American tennis player
1979 – Brian Westbrook, American football player
1976 – Syleena Johnson, American R&B and soul singer-songwriter and actress
1975 – MC Chris, American rapper, actor, and screenwriter
1973 – Jason Blake, American ice hockey player
1971 – Tommy Maddox, American football player and coach
1969 – Dave Naz, American photographer and director
1969 – K-Ci, American R&B singer-songwriter
1968 – Cynthia Watros, American actress
1967 – Frank Fontsere, American drummer and songwriter
1966 – Dino Cazares, American guitarist, songwriter, and producer
1966 – Salma Hayek, Mexican-American actress, director, and producer
1966 – Tuc Watkins, American actor
1963 – Sam Mitchell, American basketball player and coach
1961 – Ron Wasserman, American singer-songwriter and producer
1960 – Eric Dickerson, American football player and sportscaster
1960 – Rex Hudler, American baseball player and sportscaster
1959 – Drungo Hazewood, American baseball player (d. 2013)
1959 – Guy Laliberté, Canadian businessman, philanthropist, and poker player, founded Cirque du Soleil
1957 – Steve Porcaro, American keyboard player and songwriter
1957 – Tony Alva, American skateboarder and bass player
1954 – Billi Gordon, American neuroscientist, author, and actor
1953 – John Zorn, American saxophonist, composer, and producer
1952 – Jimmy Connors, American tennis player, coach, and sportscaster
1951 – Jim DeMint, American politician
1951 – Mark Harmon, American actor and producer
1950 – Rosanna DeSoto, American actress
1948 – Christa McAuliffe, American educator and astronaut (d. 1986)
1948 – Nate Archibald, American basketball player and coach
1948 – Terry Bradshaw, American football player, sportscaster, and actor
1946 – Billy Preston, American singer-songwriter, pianist, and actor (d. 2006)
1946 – Dan White, American sergeant and politician (d. 1985)
1946 – Luis Ávalos, Cuban-American actor (d. 2014)
1946 – Marty Grebb, American keyboardist, guitarist, saxophonist, and music producer/arranger
1946 – Walt Simonson, American author and illustrator
1943 – Joe Simon, American singer-songwriter and producer
1943 – Rosalind Ashford, American singer
1941 – John Thompson, American basketball player, coach, and sportscaster
1938 – Jimmy Clanton, American pop singer-songwriter
1937 – Peter Ueberroth, American businessman
1936 – Andrew Grove, Hungarian-American businessman, engineer, and author (d. 2016)
1935 – D. Wayne Lukas, American horse trainer
1934 – Chuck McCann, American actor and screenwriter
1934 – Grady Nutt, American comedian, minister, and author (d. 1982)
1934 – Sam Gooden, American soul singer (The Impressions)
1933 – Ed Conlin, American basketball player and coach (d. 2012)
1932 – Arnold Greenberg, American businessman, co-founded Snapple (d. 2012)
1932 – Walter Davis, Jr., American pianist (d. 1990)
1931 – Alan K. Simpson, American politician, senator of Wyoming
1931 – Clifford Jordan, American saxophonist (d. 1993)
1929 – Hal Ashby, American actor, director, and producer (d. 1988)
1928 – Horace Silver, American pianist and composer (d. 2014)
1928 – Mel Stuart, American director and producer (d. 2012)
1927 – Milo Hamilton, American sportscaster (d. 2015)
1925 – Hugo Montenegro, American composer and conductor (d. 1981)
1922 – Leigh Kamman, American radio host (d. 2014)
1919 – Marge Champion, American actress, dancer, and choreographer
1918 – Allen Drury, American journalist and author (d. 1998)
1917 – Cleveland Amory, American author and critic (d. 1997)
1917 – Laurindo Almeida, Brazilian-American guitarist and composer (d. 1995)
1915 – Benjamin Aaron, American lawyer and scholar (d. 2007)
1913 – Israel Gelfand, Russian-American mathematician and biologist (d. 2009)
1911 – Romare Bearden, American painter and author (d. 1988)
1911 – William F. Harrah, American businessman, founded the Caesars Entertainment Corporation (d. 1978)
1908 – Ruth Bancroft, American landscape and garden designer
1901 – Adolph Rupp, American basketball player and coach (d. 1977)
1884 – Frank Laubach, American missionary and mystic (d. 1970)
1850 – Albert Spalding, American baseball player, manager, and businessman, co-founded the Spalding Sporting Goods Company (d. 1915)
1850 – Eugene Field, American author and poet (d. 1895)
1839 – Henry George, American economist and author (d. 1897)
1830 – William P. Frye, American lawyer and politician (d. 1911)
1820 – Lucretia Hale, American journalist and author (d. 1900)
1810 – Lysander Button, American engineer (d. 1898)
1810 – William Seymour Tyler, American historian and educator (d. 1897)
Deaths
2015 – Ephraim Engleman, American rheumatologist, author, and academic (b. 1911)
2014 – F. Emmett Fitzpatrick, American lawyer and politician, 20th District Attorney of Philadelphia (b. 1930)
2013 – Frederik Pohl, American author and publisher (b. 1919)
2013 – Ronald Coase, English-American economist and author, Nobel Prize laureate (b. 1910)
2012 – Jack Boucher, American photographer and director (b. 1931)
2012 – Mark Abrahamian, American guitarist (b. 1966)
2008 – Bill Melendez, Mexican-American animator, director, producer, and voice actor (b. 1916)
2006 – Bob Mathias, American decathlete and politician (b. 1930)
2006 – Dewey Redman, American saxophonist (b. 1931)
2006 – Willi Ninja, American dancer and choreographer (b. 1961)
2005 – Bob Denver, American actor (b. 1935)
2001 – Troy Donahue, American actor (b. 1936)
2000 – Curt Siodmak, German-American author and screenwriter (b. 1907)
2000 – Elvera Sanchez, American dancer (b. 1905)
1998 – Allen Drury, American journalist and author (b. 1918)
1997 – Rudolf Bing, Austrian-American manager (b. 1902)
1992 – Barbara McClintock, American geneticist and botanist, Nobel Prize laureate (b. 1902)
1985 – Jay Youngblood, American wrestler (b. 1955)
1979 – Otto P. Weyland, American general (b. 1903)
1978 – Fred G. Meyer, American businessman, founded Fred Meyer (b. 1886)
1977 – Stephen Dunne, American actor (b. 1918)
1975 – Mabel Vernon, American activist (b. 1883)
1973 – Carl Dudley, American director, producer, and screenwriter (b. 1910)
1964 – Alvin C. York, American colonel, Medal of Honor recipient (b. 1887)
1964 – Glenn Albert Black, American archaeologist and scholar (b. 1900)
1962 – William Wilkerson, American publisher and businessman (b. 1890)
1953 – Jonathan M. Wainwright, American general, Medal of Honor recipient (b. 1883)
1948 – Sylvanus Morley, American archaeologist and spy (b. 1883)
1945 – Mason Phelps, American golfer (b. 1885)
1944 – Bella Rosenfeld, Russian-American model and author (b. 1895)
1943 – Marsden Hartley, American painter and poet (b. 1877)
1942 – James Juvenal, American rower (b. 1874)
1941 – Lloyd Seay, American race car driver (b. 1919)
1937 – Pierre de Coubertin, French historian and educator, founded the International Olympic Committee (b. 1863)
1934 – Alcide Nunez, American clarinet player (Original Dixieland Jass Band) (b. 1884)
1934 – Russ Columbo, American singer, violinist, and actor (b. 1908)
1898 – Wilford Woodruff, American religious leader, 4th President of The Church of Jesus Christ of Latter-day Saints (b. 1807)
1834 – Thomas Telford, Scottish engineer and architect, designed the Menai Suspension Bridge (b. 1757)
Monday 2 September 2019
Krabbe Disease Awareness Week in Ohio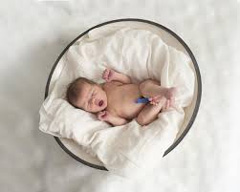 Krabbe disease also known as globoid cell leukodystrophy or galactosylceramide lipidosis is a rare, often fatal degenerative disorder that affects the myelin sheath of th..→