Tuesday 1 October 2019 Calendar with holidays, observances and special days
Calendars:
Career Holidays (Recognition Holidays)
,
Environmental Dates
,
Food holidays
,
Health Calendar
,
Pet and Animal Holidays
,
Worldwide Holidays
,
Canada
,
Children's Days
,
Japan
,
Sri Lanka
,
United Kingdom
,
Unusual Holidays
Holidays and observances
Children's Day (El Salvador, Guatemala, Sri Lanka)
Earliest day on which World Habitat Day can fall, while October 7 is the latest; celebrated on the first Monday of October. (International)
International Coffee Day (At a meeting on 3–7 March 2014, a decision was taken by the International Coffee Organization to launch the first official International Coffee Day in Milan as part of Expo 2015)
Junk Mail Awareness Week (Junk mail isn't just annoying. Take a day to think about that and maybe take some action - sign up for Do Not Mail lists, or post a note on your mailbox declaring it a junk mail-free zone)
Lincolnshire Day (United Kingdom)
National Walk Your Dog Week in US (First Week of October)
Events
1994 – Palau gains independence from the United Nations (trusteeship administered by the United States of America).
1989 – Denmark introduces the world's first legal modern same-sex civil union called "registered partnership".
1982 – Epcot opens at Walt Disney World near Orlando, Florida, United States.
1982 – Sony launches the first consumer compact disc player (model CDP-101).
1979 – Pope John Paul II begins his first pastoral visit to the United States.
1979 – The United States returns sovereignty of the Panama Canal to Panama.
1978 – The Voltaic Revolutionary Communist Party is founded.
1971 – The first brain-scan using x-ray computed tomography (CT or CAT scan) is performed at Atkinson Morley Hospital in Wimbledon, London.
1971 – Walt Disney World opens near Orlando, Florida, United States.
1969 – Concorde breaks the sound barrier for the first time.
1966 – West Coast Airlines Flight 956 crashes with eighteen fatalities and no survivors 5.5 miles south of Wemme, Oregon. This accident marks the first loss of a DC-9.
1962 – First broadcast of The Tonight Show Starring Johnny Carson.
1961 – The United States Defense Intelligence Agency (DIA) is formed, becoming the country's first centralized military espionage organization.
1957 – First appearance of In God we trust on U.S. paper currency.
1947 – The North American F-86 Sabre flies for the first time.
1940 – The Pennsylvania Turnpike, often considered the first superhighway in the United States, opens to traffic.
1937 – The Japanese city Handa is founded in Aichi Prefecture.
1928 – The Soviet Union introduces its First five-year plan.
1903 – Baseball: The Boston Americans play the Pittsburgh Pirates in the first game of the modern World Series.
1898 – The Vienna University of Economics and Business Administration is founded under the name k.u.k. Exportakademie.
1880 – First electric lamp factory is opened by Thomas Edison.
1861 – Mrs Beeton's Book of Household Management is published, going on to sell 60,000 copies in its first year and remaining in print until the present day
1854 – The watch company founded in 1850 in Roxbury by Aaron Lufkin Dennison relocates to Waltham, Massachusetts, to become the Waltham Watch Company, a pioneer in the American system of watch manufacturing.
1829 – South African College is founded in Cape Town, South Africa; it will later separate into the University of Cape Town and the South African College Schools.
1791 – First session of the French Legislative Assembly.
Births
1995 – Lauren Hill, American basketball player (d. 2015)
1989 – Brie Larson, American actress
1984 – Beck Bennett, American actor and screenwriter
1984 – Matt Cain, American baseball player
1981 – David Yelldell, German-American soccer player
1980 – Sarah Drew, American actress
1979 – Curtis Axel, American wrestler
1979 – Rudi Johnson, American football player
1979 – Ryan Pontbriand, American football player
1978 – Leticia Cline, American model and journalist
1978 – Nicole Atkins, American singer-songwriter
1976 – Antonio Roybal, American painter and sculptor
1973 – Christian Borle, American actor and singer
1973 – John Mackey, American composer
1973 – John Thomson, American baseball player and coach
1969 – Joseph Patrick Moore, American musician, composer and producer
1969 – Ori Kaplan, Israeli-American saxophonist and producer
1969 – Zach Galifianakis, American actor, comedian, producer, and screenwriter
1968 – Jay Underwood, American actor and pastor
1968 – Jon Guenther, American author and engineer
1968 – Kevin Griffin, American singer-songwriter, guitarist, and producer
1967 – Mike Pringle, American-Canadian football player
1967 – Scott Young, American ice hockey player and coach
1964 – Christopher Titus, American actor, producer, and screenwriter
1963 – Mark McGwire, American baseball player and coach
1962 – Esai Morales, American actor
1961 – Rico Constantino, American wrestler and manager
1959 – Brian P. Cleary, American author and poet
1955 – Howard Hewett, American R&B singer-songwriter
1955 – Jeff Reardon, American baseball player
1953 – Miguel Lopez, Salvadorian-American soccer player
1953 – Pete Falcone, American baseball player
1952 – Bob Myrick, American baseball player (d. 2012)
1952 – Earl Slick, American rock guitarist and songwriter
1950 – Mark Helias, American bassist and composer
1950 – Randy Quaid, American actor
1949 – Isaac Bonewits, American singer-songwriter, liturgist, and author (d. 2010)
1948 – Cub Koda, American singer-songwriter and guitarist (d. 2000)
1947 – Buzz Capra, American baseball player and coach
1947 – Dave Arneson, American game designer, co-created Dungeons & Dragons (d. 2009)
1947 – Stephen Collins, American actor and director
1946 – Tim O'Brien, American novelist and short story writer
1945 – Donny Hathaway, American singer-songwriter, pianist, and producer (d. 1979)
1945 – Rod Carew, Panamanian-American baseball player and coach
1943 – Jerry Martini, American saxophonist
1942 – Herb Fame, American R&B singer
1940 – Marc Savoy, American accordion player, created the Cajun accordion
1940 – Phyllis Chesler, American feminist psychologist, and author of the best-seller, Women and Madness (1972)
1939 – George Archer, American golfer (d. 2005)
1938 – Mary McFadden, American fashion designer
1938 – Stella Stevens, American actress and director
1935 – Walter De Maria, American sculptor and drummer (d. 2013)
1932 – Albert Collins, American singer-songwriter and guitarist (d. 1993)
1931 – Alan Wagner, American radio host and critic (d. 2007)
1929 – Bonnie Owens, American singer-songwriter (d. 2006)
1929 – Grady Chapman, American singer (d. 2011)
1928 – George Peppard, American actor (d. 1994)
1927 – Sherman Glenn Finesilver, American lawyer and judge (d. 2006)
1927 – Tom Bosley, American actor (d. 2010)
1924 – Bob Geigel, American wrestler and promoter (d. 2014)
1924 – Jimmy Carter, American lieutenant and politician, 39th President of the United States, Nobel Prize laureate
1924 – Roger Williams, American pianist (d. 2011)
1924 – William Rehnquist, American lawyer and jurist, 16th Chief Justice of the United States (d. 2005)
1922 – Chen-Ning Yang, Chinese-American physicist and academic, Nobel Prize laureate
1921 – James Whitmore, American actor (d. 2009)
1920 – David Herbert Donald, American historian and author (d. 2009)
1920 – Walter Matthau, American actor (d. 2000)
1919 – Bob Boyd, American baseball player (d. 2004)
1915 – Jerome Bruner, American psychologist and author (d. 2016)
1914 – Daniel J. Boorstin, American historian, lawyer, and author, 12th Librarian of Congress (d. 2004)
1913 – Harry Lookofsky, American violinist and producer (d. 1998)
1911 – Irwin Kostal, American songwriter, screenwriter, and publisher (d. 1994)
1910 – Bonnie Parker, American criminal (d. 1934)
1909 – Sam Yorty, American captain and politician, 37th Mayor of Los Angeles (d. 1998)
1903 – Vladimir Horowitz, Ukrainian-American pianist and composer (d. 1989)
1899 – Ernest Haycox, American author (d. 1950)
1896 – Ted Healy, American actor and singer-screenwriter (d. 1937)
1893 – Cliff Friend, American pianist and songwriter (d. 1974)
1885 – Louis Untermeyer, American poet, anthologist, critic (d. 1977)
1881 – William Boeing, American engineer and businessman, founded the Boeing Company (d. 1956)
1832 – Caroline Harrison, American educator, 24th First Lady of the United States (d. 1892)
1832 – Henry Clay Work, American composer and songwriter (d. 1884)
1808 – Mary Anna Custis Lee, American wife of Robert E. Lee (d. 1873)
1730 – Richard Stockton, American lawyer, jurist, and politician (d. 1781)
1712 – William Shippen, American physician and politician (d. 1801)
1507 – Giacomo Barozzi da Vignola, Italian architect, designed the Church of the Gesù (d. 1573)
Deaths
2017 – Dave Strader, American sportscaster (b. 1955)
2015 – Don Edwards, American soldier, lawyer, and politician (b. 1915)
2015 – Jacob Pressman, American rabbi and academic, co-founded American Jewish University (b. 1919)
2014 – José Martínez, Cuban-American baseball player and coach (b. 1942)
2013 – Arnold Burns, American lawyer and politician, 21st United States Deputy Attorney General (b. 1930)
2013 – Imero Fiorentino, American lighting designer (b. 1928)
2013 – Jim Rountree, American football player and coach (b. 1936)
2013 – Tom Clancy, American author (b. 1947)
2012 – Mark R. Kravitz, American lawyer and judge (b. 1950)
2008 – John Biddle, American cinematographer (b. 1925)
2007 – Al Oerter, American discus thrower (b. 1936)
2006 – Jerald Tanner, American author and activist (b. 1938)
2004 – Richard Avedon, American photographer (b. 1923)
2002 – Walter Annenberg, American publisher and diplomat, United States Ambassador to the United Kingdom (b. 1908)
1997 – Jerome H. Lemelson, American engineer and philanthropist (b. 1923)
1990 – Curtis LeMay, American general (b. 1906)
1986 – Archie League, American air traffic controller (b. 1907)
1985 – E. B. White, American essayist and journalist (b. 1899)
1984 – Walter Alston, American baseball player and manager (b. 1911)
1975 – Al Jackson, Jr., American drummer, songwriter, and producer (b. 1935)
1961 – Ludwig Bemelmans, Italian-American author and illustrator (b. 1898)
1955 – Charles Christie, American film producer, founded Christie Film Company (b. 1880)
1953 – John Marin, American painter (b. 1870)
1885 – John Light Atlee, American physician and surgeon (b. 1799)
1864 – Rose O'Neal Greenhow, American spy (b. 1817)
1837 – Robert Clark, American politician (b. 1777)
Tuesday 1 October 2019
List of commemorative months in October in Ohio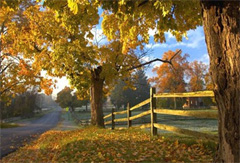 Ohio hepatitis C awareness month; German heritage month; Crime prevention month; Disability employment awareness month; Sudden Infant Death Syndrome Awareness Month; Manu..→
Tuesday 1 October 2019
World Vegetarian Day and International Vegetarian Week

World Vegetarian Day is observed annually on October 1. It is the official date, however if necessary, individuals may schedule their event on a nearby date instead. It i..→