Friday 11 October 2019 Calendar with holidays, observances and special days
Holidays and observances
General Pulaski Memorial Day (United States)
It's My Party Day
National Sausage Pizza Day in USA
World Obesity Day (The first World Obesity Day took place in 2015)
Events
2000 – NASA launches STS-92, the 100th Space Shuttle mission, using Space Shuttle Discovery.
1987 – First public display of AIDS Memorial Quilt on the National Mall in Washington, D.C., during the Second National March on Washington for Lesbian and Gay Rights.
1984 – Aboard the Space Shuttle Challenger, astronaut Kathryn D. Sullivan becomes the first American woman to perform a space walk.
1972 – A race riot occurs on the United States Navy aircraft carrier Kitty Hawk off the coast of Vietnam during Operation Linebacker.
1968 – Apollo program: NASA launches Apollo 7, the first successful manned Apollo mission, with astronauts Wally Schirra, Donn F. Eisele and Walter Cunningham aboard.
1962 – Second Vatican Council: Pope John XXIII convenes the first ecumenical council of the Roman Catholic Church in 92 years.
1954 – First Indochina War: The Viet Minh take control of North Vietnam.
1950 – Television: CBS's mechanical color system is the first to be licensed for broadcast by the U.S. Federal Communications Commission.
1942 – World War II: Battle of Cape Esperance: On the northwest coast of Guadalcanal, United States Navy ships intercept and defeat a Japanese fleet on their way to reinforce troops on the island.
1912 – First Balkan War: The Greek Army liberates the city of Kozani.
1910 – Former President Theodore Roosevelt becomes the first U.S. president to fly in an airplane. He flew for four minutes with Arch Hoxsey in a plane built by the Wright brothers at Kinloch Field (Lambert–St. Louis International Airport), St. Louis, Missouri.
1906 – San Francisco public school board sparks a diplomatic crisis between the United States and Japan by ordering Japanese students to be taught in racially segregated schools.
1899 – The Western League is renamed the American League.
1890 – In Washington, D.C., the Daughters of the American Revolution is founded.
1862 – American Civil War: In the aftermath of the Battle of Antietam, Confederate General J. E. B. Stuart and his men loot Chambersburg, Pennsylvania, during a raid into the north.
1811 – Inventor John Stevens' boat, the Juliana, begins operation as the first steam-powered ferry (service between New York City, New York, and Hoboken, New Jersey).
1776 – American Revolutionary War: Battle of Valcour Island: On Lake Champlain a fleet of American boats is defeated by the Royal Navy, but delays the British advance until 1777.
Births
1994 – T.J. Watt, American football player
1991 – Patrick Leyland, American baseball player
1989 – Michelle Wie, American golfer
1988 – Omar Gonzalez, American soccer player
1988 – Ricochet, American Professional Wrestler
1987 – Mike Conley, Jr., American basketball player
1987 – Tony Beltran, American soccer player
1985 – Michelle Trachtenberg, American actress
1984 – Martha MacIsaac, Canadian-American actress, producer, and screenwriter
1982 – Jeff Larish, American baseball player
1982 – Terrell Suggs, American football player
1979 – Andy Douglas, American wrestler
1979 – Jamar Beasley, American football player
1978 – Carl Bussey, American soccer player
1977 – Desmond Mason, American basketball player and sportscaster
1977 – Matt Bomer, American actor and producer
1977 – Ty Wigginton, American baseball player
1976 – Emily Deschanel, American actress and producer
1974 – Rachel Barton Pine, American violinist and educator
1973 – Brendan B. Brown, American singer-songwriter and guitarist (Wheatus)
1973 – Dmitri Young, American baseball player and radio host
1971 – Petra Haden, American violinist and singer
1970 – Chidi Ahanotu, American football player
1970 – MC Lyte, American rapper, DJ, and actress
1970 – Vanessa Harding, American wrestler
1968 – Brett Salisbury, American football player and author
1968 – Jane Krakowski, American actress and singer
1967 – Artie Lange, American actor and comedian
1967 – David Starr, American race car driver
1967 – Jay Grdina, American businessman and pornographic actor
1966 – Luke Perry, American actor and producer
1966 – Todd Snider, American singer-songwriter
1965 – Sean Patrick Flanery, American actor and producer
1964 – Michael J. Nelson, American actor, director, and screenwriter
1962 – Joan Cusack, American actress
1961 – Steve Young, American football player and sportscaster
1960 – Curt Ford, American baseball player and manager
1960 – Randy Breuer, American basketball player
1955 – Norm Nixon, American basketball player and sportscaster
1954 – David Michaels, American epidemiologist and politician
1953 – David Morse, American actor, director, producer, and screenwriter
1952 – Paulette Carlson, American singer-songwriter and guitarist
1951 – Bruce Bartlett, American economist, historian, and author
1951 – Charles Shyer, American director, producer, and screenwriter
1950 – Patty Murray, American educator and politician
1950 – William R. Forstchen, American historian and author
1947 – Thomas Boswell, American journalist and author
1946 – Daryl Hall, American singer-songwriter, guitarist, and producer
1945 – Dusty Rhodes, American professional wrestler (d. 2015)
1943 – Gene Watson, American singer-songwriter and producer
1941 – Lester Bowie, American trumpet player and composer (d. 1999)
1940 – Lucy Morgan, American newspaper reporter
1937 – R. H. W. Dillard, American poet, author, and critic
1937 – Ron Leibman, American actor and screenwriter
1936 – Billy Higgins, American drummer and educator (d. 2001)
1936 – C. Gordon Fullerton, American colonel, engineer, and astronaut (d. 2013)
1936 – James M. McPherson, American historian and author
1935 – Dan Evins, American businessman, founded Cracker Barrel Old Country Store (d. 2012)
1935 – Daniel Quinn, American author and environmentalist
1932 – Dottie West, American singer-songwriter and actress (d. 1991)
1930 – LaVell Edwards, American football player and coach
1930 – Sam Johnson, American colonel and politician
1929 – Curtis Amy, American saxophonist and clarinetist player (d. 2002)
1928 – Roscoe Robinson, Jr., American general (d. 1993)
1926 – Earle Hyman, American actor
1925 – Elmore Leonard, American novelist, short story writer, and screenwriter (d. 2013)
1924 – André Emmerich, German-American art dealer (d. 2007)
1922 – G. C. Edmondson, American soldier and author (d. 1995)
1919 – Art Blakey, American drummer and bandleader (d. 1990)
1919 – Douglas Albert Munro, United States Coast Guard signalman, posthumously awarded Medal of Honor (d. 1942)
1918 – Jerome Robbins, American director, producer, and choreographer (d. 1998)
1913 – Dorothy Woolfolk, American author (d. 2000)
1913 – Joe Simon, American author and illustrator (d. 2011)
1905 – Fred Trump, American real estate entrepreneur (d. 1999)
1899 – Eddie Dyer, American baseball player and manager (d. 1964)
1897 – Nathan Farragut Twining, American general (d. 1982)
1896 – Roman Jakobson, Russian–American linguist and theorist (d. 1982)
1884 – Eleanor Roosevelt, American humanitarian and politician, 39th First Lady of the United States (d. 1962)
1884 – Sig Ruman, German-American actor (d. 1967)
1881 – Hans Kelsen, Czech-American jurist and philosopher (d. 1973)
1872 – Harlan F. Stone, American lawyer and jurist, 12th Chief Justice of the United States (d. 1946)
1871 – Johan Oscar Smith, Norwegian evangelist, founded the Brunstad Christian Church (d. 1943)
1844 – Henry J. Heinz, American businessman, founded the H. J. Heinz Company (d. 1916)
1835 – Theodore Thomas, American conductor, founded the Chicago Symphony Orchestra (d. 1905)
1821 – George Williams, English philanthropist, founded the YMCA (d. 1905)
1814 – Jean-Baptiste Lamy, French-American archbishop (d. 1888)
1786 – Stevenson Archer, American judge and politician (d. 1848)
Deaths
2015 – Dean Chance, American baseball player and manager (b. 1941)
2015 – Jack Drake, American lawyer and politician (b. 1934)
2013 – Johnny Kovatch, American football player and coach (b. 1912)
2013 – William H. Sullivan, American diplomat, United States Ambassador to the Philippines (b. 1922)
2012 – Champ Summers, American baseball player and coach (b. 1946)
2009 – Angelo DiGeorge, American physician and endocrinologist (b. 1922)
2008 – Neal Hefti, American trumpet player and composer (b. 1922)
2007 – David Lee "Tex" Hill, South Korean-American general and pilot (b. 1915)
2007 – Werner von Trapp, Austrian-American singer (b. 1915)
2006 – Cory Lidle, American baseball player (b. 1972)
2000 – Donald Dewar, Scottish lawyer and politician, 1st First Minister of Scotland (b. 1937)
1999 – Leo Lionni, Dutch-American author and illustrator (b. 1910)
1998 – Richard Denning, American actor (b. 1914)
1996 – Eleanor Cameron, Canadian-American author and critic (b. 1912)
1991 – Redd Foxx, American actor and comedian (b. 1922)
1989 – M. King Hubbert, American geologist and academic (b. 1904)
1988 – Bonita Granville, American actress (b. 1923)
1986 – Norm Cash, American baseball player and sportscaster (b. 1934)
1977 – MacKinlay Kantor, American journalist, author, and screenwriter (b. 1904)
1971 – Chesty Puller, American general (b. 1898)
1965 – Dorothea Lange, American photographer and journalist (b. 1895)
1961 – Chico Marx, American comedian (b. 1887)
1932 – William Alden Smith, American lawyer and politician (b. 1859)
1904 – Mary Tenney Gray, American editorial writer, club-woman, philanthropist, and suffragette (b. 1833)
1821 – John Ross Key, American lieutenant, lawyer, and judge (b. 1754)
1809 – Meriwether Lewis, American captain, explorer, and politician, 2nd Governor of Louisiana Territory (b. 1774)
1779 – Casimir Pulaski, Polish-American general (b. 1745)
1725 – Hans Herr, Swiss-American bishop (b. 1639)
Friday 11 October 2019
International Day of the Girl Child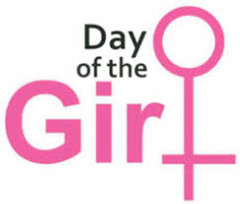 On December 19, 2011, the United Nations General Assembly adopted Resolution 66/170 to declare 11 October as the International Day of the Girl Child. Girls face discrimi..→