Sunday 15 October 2023 Calendar with holidays, observances and special days
Calendars
:
Health Calendar
,
US Holidays
,
United Nations Holidays
,
Unusual Holidays (Weird and Funny Holidays)
,
Women's Days
,
Worldwide Holidays
,
Argentina
,
Bolivia
,
Brazil
,
Canada
,
Career Holidays (Recognition Holidays)
,
Children's Days
,
Chile
,
Cyber Holidays
,
Environmental Dates
,
Father's Days
,
Food holidays
,
France
,
India
,
Italy
,
Mexico
,
Pet and Animal Holidays
,
Smart events
,
South Africa
,
Spain
,
Sri Lanka
,
United Kingdom
,
special cat days
Holidays and observances
Events
2007 – Seventeen activists in New Zealand are arrested in the country's first post-9/11 anti-terrorism raids.
2003 – China launches Shenzhou 5, its first manned space mission.
1997 – The first supersonic land speed record is set by Andy Green in ThrustSSC (United Kingdom), 50 years and one day after Chuck Yeager first broke the sound barrier in the Earth's atmosphere.
1965 – Vietnam War: The Catholic Worker Movement stages an anti-war rally in Manhattan including a public burning of a draft card; the first such act to result in arrest under a new amendment to the Selective Service Act.
1956 – Fortran, the first modern computer language, is shared with the coding community for the first time.
1951 – Mexican chemist Luis E. Miramontes conducts the very last step of the first synthesis of norethisterone, the progestin that would later be used in one of the first three oral contraceptives.
1951 – The first episode of I Love Lucy, an American television sitcom starring Lucille Ball, Desi Arnaz, Vivian Vance, and William Frawley, airs on the Columbia Broadcasting System (CBS).
1932 – Tata Airlines (later to become Air India) makes its first flight.
1928 – The airship, Graf Zeppelin completes its first trans-Atlantic flight, landing at Lakehurst, New Jersey, United States.
1910 – Airship America is launched from New Jersey in the first attempt to cross the Atlantic by a powered aircraft.
1864 – American Civil War: The Battle of Glasgow is fought, resulting in the surrender of Glasgow, Missouri and its Union garrison, to the Confederacy.
1863 – American Civil War: The H. L. Hunley, the first submarine to sink a ship, sinks during a test, killing its inventor, Horace L. Hunley.
1783 – The Montgolfier brothers' hot air balloon (tethered) makes the first human ascent, piloted by Jean-François Pilâtre de Rozier.
Births
1999 – Bailee Madison, American actress. Madison received further recognition for her starring roles as Isabelle in the war drama film Brothers (2009), Sally Hurst in the horror film Don't Be Afraid of the Dark (2010), Maggie in the romantic comedy film Just Go with It (2011), Harper Simmons in the comedy film Parental Guidance (2012), Clementine in the fantasy film Northpole (2014), and Kinsey in the slasher horror film The Strangers: Prey at Night (2018).
1989 – Blaine Gabbert, American football player. Blaine Williamson Gabbert (born October 15, 1989) is an American football quarterback for the Tampa Bay Buccaneers of the National Football League (NFL).
1987 – Jesse Levine, Canadian-American tennis player. Levine represented the United States through 2012, and he represented Canada starting in 2013.
1985 – Arron Afflalo, American basketball player. Arron Agustin Afflalo (born October 15, 1985) is an American former professional basketball player who last played for the Orlando Magic of the National Basketball Association (NBA).
1981 – Keyshia Cole, American singer-songwriter and producer. She was born in Oakland, California.
1979 – Blue Adams, American football player and coach. Danny L. "Blue" Adams (born October 15, 1979) is a former American football cornerback who played for four seasons in the National Football League (NFL).
1979 – Bohemia, Pakistani-American rapper and producer. Coordinates: 50°N 15°E / 50°N 15°E / 50; 15
1979 – Jaci Velasquez, American singer-songwriter and actress. Jacquelyn "Jaci" Davette Velasquez (Spanish Jaci Velásquez, born October 15, 1979) is an American actress and Contemporary Christian and Latin pop singer and songwriter, performing in both English and Spanish.
1978 – Devon Gummersall, American actor, director, and screenwriter. Devon Gummersall (born October 15, 1978) is an American actor, writer, and television and film director best known for his role as Brian Krakow on ABC's My So-Called Life.
1976 – Christian Allen, American video game designer. Allen became Lead Designer on Tom Clancy's Ghost Recon 2 and continued in that role through Tom Clancy's Ghost Recon Advanced Warfighter, becoming Creative Director on Tom Clancy's Ghost Recon Advanced Warfighter 2.
1972 – Fred Hoiberg, American basketball player and coach. Previously he served as the head coach for the Chicago Bulls of the National Basketball Association (NBA) before his firing on December 5, 2018.
1972 – Matt Keeslar, American actor. Matt Keeslar (born October 15, 1972) is a retired American actor and practicing PA-C (certified physician assistant) and Instructor of Urology, School of Medicine at Oregon Health & Science University.
1971 – Joey Abs, American wrestler. Jason Arhndt (born October 15, 1971) is an American retired professional wrestler.
1970 – Eric Benét, American musician. Eric Benét Jordan (born October 15, 1966), known professionally as Eric Benét, is an American R&B and neo soul singer-songwriter and actor, who has received a total of four Grammy nominations to date for his musical work.
1970 – Ginuwine, American singer-songwriter, dancer, and actor. Signing to Epic Records as a solo artist in the mid-1990s, Ginuwine has released a number of multi-platinum and platinum-selling albums and singles, becoming one of R&B's top artists during the late 1990s and early 2000s.
1968 – Vanessa Marcil, American actress. She is best known for her television roles as Brenda Barrett on General Hospital, Gina Kincaid on Beverly Hills, 90210, and Sam Marquez on Las Vegas.
1967 – Dan Forest, American politician, 34th Lieutenant Governor of North Carolina. A Republican, Forest is an architect by trade.
1966 – Bill Charlap, American pianist and composer. William Morrison Charlap (born October 15, 1966, pronounced "Shar-Lap") is an American jazz pianist.
1959 – Emeril Lagasse, American chef and author. Emeril John Lagassé III (/ˈɛmərəl ləˈɡɑːsi/ EM-ə-rəl lə-GAH-see; born October 15, 1959) is an American celebrity chef, restaurateur, television personality, cookbook author, and National Best Recipe award winner for his 'Turkey and Hot Sausage Chili' recipe in 2003.
1959 – Todd Solondz, American actor, director, and screenwriter. Todd Solondz (born October 15, 1959) is an American filmmaker and playwright known for his style of dark, socially conscious satire.
1957 – Mira Nair, Indian-American actress, director, and producer. Mira Nair (born 15 October 1957) is an Indian-American filmmaker based in New York City.
1957 – Stacy Peralta, American skateboarder, director, producer, and businessman, co-founded Powell Peralta. He was previously a professional skateboarder and surfer with the Zephyr Competition Team, also known as the Z-Boys from Venice, California.
1954 – Jere Burns, American actor. Jere Eugene Burns II (born October 15, 1954) is an American actor who has appeared in theatre productions and on television.
1953 – Tito Jackson, American singer-songwriter and guitarist. Tito is the third child in the Jackson family.
1953 – Walter Jon Williams, American author. Previously he wrote nautical adventure fiction under the name Jon Williams, in particular, a series of historical novels set during the age of sail, Privateers and Gentlemen (1981–1984).
1951 – Roscoe Tanner, American tennis player. Roscoe Tanner (born October 15, 1951) is a retired American tennis player, who turned professional in 1972 and reached a career-high singles ranking of world No. 4 on July 30, 1979.
1949 – Laurie McBain, American author. Laurie (Lee) McBain (born October 15, 1949) is a best-selling American writer of seven historical romance novels from 1975 to 1985.
1949 – Prannoy Roy, Indian journalist, economist, and broadcaster, founded NDTV. Prannoy Lal Roy (born 15 October 1949) is an Indian journalist and media personality.
1945 – Jim Palmer, American baseball player and sportscaster. James Alvin Palmer (born October 15, 1945) is an American former professional baseball pitcher who played 19 years in Major League Baseball (MLB) for the Baltimore Orioles (1965–1967, 1969–1984).
1944 – David Trimble, Northern Irish lawyer and politician, 3rd First Minister of Northern Ireland, Nobel Prize laureate, was the first First Minister of Northern Ireland from 1998 to 2002, and the leader of the Ulster Unionist Party (UUP) from 1995 to 2005. He was also the Member of Parliament for Upper Bann from 1990 to 2005 and the Member of the Legislative Assembly (MLA) for Upper Bann from 1998 to 2007.
1944 – Haim Saban, Egyptian-American businessman, co-founded Saban Entertainment. Haim Saban (/səˈbɑːn/; Hebrew: חיים סבן‎; born October 15, 1944) is an Israeli-American media proprietor, investor, musician, and producer of records, film, and television.
1943 – Penny Marshall, American actress, director, and producer. She came to notice in the 1970s for her role as Laverne DeFazio on the television sitcom Laverne & Shirley (1976–1983), receiving three nominations for the Golden Globe Award for Best Actress – Television Series Musical or Comedy for her portrayal.
1942 – Don Stevenson, American singer-songwriter and drummer, was formed in San Francisco in 1966 and continues to perform occasionally today.
1942 – Harold W. Gehman, Jr., American admiral. Gehman Jr. (born October 15, 1942) is a retired United States Navy four-star admiral who served as NATO's Supreme Allied Commander, Atlantic (SACLANT), Commander-in-Chief of the United States Joint Forces Command, one of the United States' Unified Combatant Commands, and Vice Chief of Naval Operations.
1942 – Hilo Chen, Taiwanese-American painter. He is represented by Bernarducci Meisel Gallery in New York where he lives and works.
1938 – Brice Marden, American painter. Brice Marden (born October 15, 1938), is an American artist, generally described as Minimalist, although his work may be hard to categorize.
1938 – Marv Johnson, American singer-songwriter and pianist (d. 1993), was an American R&B and soul singer, notable for performing on the first record issued by Tamla Records, which later became Motown.
1937 – Linda Lavin, American actress and singer. She is known for playing the title character in the sitcom Alice and for her stage performances, both on Broadway and Off-Broadway.
1935 – Barry McGuire, American singer-songwriter and guitarist. He is known for the hit song "Eve of Destruction", and later as a pioneering singer and songwriter of contemporary Christian music.
1935 – Bobby Morrow, American sprinter. He has been called "the dominant sprinter of the 1950s" and "the most relaxed sprinter of all time, even more so than his hero Jesse Owens".
1933 – Nicky Barnes, American drug lord, was an American crime boss, active in New York City during the 1970s.
1931 – Freddy Cole, American singer and pianist. Lionel Frederick Cole (born October 15, 1931) is an American jazz singer and pianist whose recording career has spanned over sixty-five years.
1931 – Gail Harris, American baseball player and coach (d. 2012). Gail Harris (born 16 December 1964 in Batley, West Riding of Yorkshire, England) is a British-born model, actress, adult-magazine publisher, and adult-industry entrepreneur.
1929 – Will Insley, American painter and architect (d. 2011), was an American painter, architect, and planner of utopian urban models. As a painter of geometric abstraction, he is known for his large-area geometrical picture elements.
1926 – Ed McBain, American author and screenwriter (d. 2005). Born Salvatore Albert Lombino, he legally adopted the name Evan Hunter in 1952.
1926 – James E. Akins, American soldier and diplomat, United States Ambassador to Saudi Arabia (d. 2010). Ambassador to Saudi Arabia from September, 1973 to February, 1976, just in time to serve during the 1973 Oil Crisis of October, 1973 to March, 1974.
1926 – Jean Peters, American actress (d. 2000). She is known as a star of 20th Century Fox in the late 1940s and early 1950s, and as the second wife of Howard Hughes.
1925 – Mickey Baker, American-French guitarist (d. 2012), was an American guitarist.
1924 – Lee Iacocca, American businessman and author, was an American automobile executive best known for the development of Ford Mustang and Pinto cars, while at the Ford Motor Company in the 1960s, and for reviving the Chrysler Corporation as its CEO during the 1980s. He was president and CEO of Chrysler from 1978 and chairman from 1979, until his retirement at the end of 1992.
1923 – Eugene Patterson, American journalist and activist (d. 2013), was an American journalist and civil rights activist. He was awarded the 1967 Pulitzer Prize for Editorial Writing.
1920 – Chris Economaki, American sportscaster and actor (d. 2012), was an American motorsports commentator, pit road reporter, and journalist. Economaki was given the title "The Dean of American Motorsports Journalism." He was an inductee of several halls of fame, including the Motorsports Hall of Fame of America, National Sprint Car Hall of Fame & Museum, and Indianapolis Motor Speedway Hall of Fame.
1920 – Mario Puzo, American author and screenwriter (d. 1999), was an American author, screenwriter and journalist. He is known for his crime novels about the Italian-American mafia, most notably The Godfather (1969), which he later co-adapted into a three-part film saga directed by Francis Ford Coppola.
1919 – Chuck Stevenson, American race car driver (d. 1995), was an American racecar driver.
1917 – Arthur M. Schlesinger Jr., American historian and critic (d. 2007), was an American historian, social critic, and public intellectual. The son of the influential historian Arthur M.
1917 – Jan Miner, American actress (d. 2004), was an American actress best known for her role as the character "Madge" the manicurist in Palmolive dish-washing detergent television commercials beginning in the 1960s.
1917 – Paul Tanner, American trombonist and educator (d. 2013), was an American musician and a member of the Glenn Miller Orchestra.
1916 – Al Killian, American trumpet player and bandleader (d. 2007), was an American jazz trumpeter and occasional bandleader during the big band era.
1912 – Nellie Lutcher, American singer and pianist (d. 2007), was an African-American R&B and jazz singer and pianist, who gained prominence in the late 1940s and early 1950s. Lutcher was most recognizable for her diction and exaggerated pronunciation and was credited as an influence by Nina Simone among others.
1910 – Edwin O. Reischauer, Japanese-American scholar and diplomat, United States Ambassador to Japan (d. 1990), was an American educator and professor at Harvard University. Born in Tokyo to American educational missionaries, he became a leading scholar of the history and culture of Japan and East Asia.
1909 – Jesse L. Greenstein, American astronomer and academic (d. 2002). His parents were Maurice G. and Leah Feingold.
1909 – Robert Trout, American journalist (d. 2000), was an American broadcast news reporter, best remembered for his radio work before and during World War II for CBS News. He was regarded by some as the "Iron Man of Radio" for his ability to ad lib while on the air, as well as for his stamina, composure, and elocution.
1908 – Herman Chittison, American pianist (d. 1967), was an American jazz pianist.
1908 – John Kenneth Galbraith, Canadian-American economist and diplomat, 7th United States Ambassador to India (d. 2006), was a Canadian-born economist, public official and diplomat, and a leading proponent of 20th-century American liberalism. His books on economic topics were bestsellers from the 1950s through the 2000s, a time during which Galbraith fulfilled the role of public intellectual.
1907 – Varian Fry, American journalist and author (d. 1967). Fry ran a rescue network in Vichy France that helped approximately 2,000 to 4,000 anti-Nazi and Jewish refugees to escape Nazi Germany and the Holocaust.
1906 – Alicia Patterson, American journalist and publisher, co-founded Newsday (d. 1963), was the founder and editor of Newsday, which became a respected and Pulitzer Prize-winning newspaper. With Neysa McMein, she created the Deathless Deer comic strip in 1943.
1906 – Hiram Fong, American soldier and politician (d. 2004), was an American businessman, lawyer, and politician from Hawaii. The son of illiterate Cantonese immigrants, he overcame poverty to become the first Asian-American United States Senator, serving from 1959 to 1977.
1906 – Victoria Spivey, American singer-songwriter and pianist (d. 1976), was an American blues singer and songwriter. During a recording career that spanned 40 years, from 1926 to the mid-1960s, she worked with Louis Armstrong, King Oliver, Clarence Williams, Luis Russell, Lonnie Johnson, and Bob Dylan.
1900 – Mervyn LeRoy, American actor, director, and producer (d. 1987), was an American film director, film producer, author, and occasional actor.
1888 – S. S. Van Dine, American author and critic (d. 1939). Willard Huntington Wright was born to Archibald Davenport Wright and Annie Van Vranken Wright on October 15, 1888, in Charlottesville, Virginia.
1884 – Archibald Hoxsey, American pilot (d. 1910), was an American aviator who worked for the Wright brothers.
1882 – Charley O'Leary, American baseball player and coach (d. 1941). Charles Timothy O'Leary (October 15, 1875 – January 6, 1941) was an American professional baseball shortstop who played eleven seasons with the Detroit Tigers (1904–1912), St.
1879 – Jane Darwell, American actress (d. 1967), was an American actress of stage, film, and television. With appearances in more than one hundred major motion pictures spanning half a century, Darwell is perhaps best-remembered for her poignant portrayal of the matriarch and leader of the Joad family in the film adaptation of John Steinbeck's The Grapes of Wrath, for which she received the Oscar for Best Supporting Actress, and her role as the Bird Woman in Disney's musical family film Mary Poppins.
1865 – Charles W. Clark, American singer and educator (d. 1925), was an American baritone singer and vocalist teacher. He is generally regarded as the first American baritone singer to be famous in Europe, and as one of the greatest baritone singers of all time.
1858 – John L. Sullivan, American boxer, actor, and journalist (d. 1918), was an Irish-American boxer recognized as the first lineal heavyweight champion of gloved boxing, de facto reigning from February 7, 1882, to 1892. He is also generally recognized as the last heavyweight champion of bare-knuckle boxing under the London Prize Ring Rules, being the cultural icon of the late 19th century America, arguably the first boxing superstar and one of the world's highest-paid athletes of his era.
1829 – Asaph Hall, American astronomer and academic (d. 1907), was an American astronomer who is most famous for having discovered the moons of Mars, Deimos and Phobos, in 1877. He determined the orbits of satellites of other planets and of double stars, the rotation of Saturn, and the mass of Mars.
1789 – William Christopher Zeise, Danish chemist who prepared Zeise's salt, one of the first organometallic compounds (d. 1847), was a Danish organic chemist. He is best known for synthesising one of the first organometallic compounds, named Zeise's salt in his honour.
1767 – Gabriel Richard, French-born American Roman Catholic priest, missionary, educator, and politician (d. 1832), was a French Roman Catholic priest and founder of the University of Michigan who became a Delegate from Michigan Territory to the U.S. House of Representatives.
1762 – Samuel Adams Holyoke, American composer and educator (d. 1820), was an American composer and teacher of vocal and instrumental music.
1701 – Marie-Marguerite d'Youville, Canadian nun and saint, founded Grey Nuns (d. 1771), was a French Canadian widow who founded the Order of Sisters of Charity of Montreal, commonly known as the Grey Nuns of Montreal. She was canonized by Pope John Paul II of the Roman Catholic Church in 1990, the first native-born Canadian to be declared a saint
Deaths
2015 – Nate Huffman, American basketball player (b. 1975)
2015 – Neill Sheridan, American baseball player (b. 1921)
2015 – Tyrone Young, American football player (b. 1960)
2014 – Nobby Wirkowski, American-Canadian football player and coach (b. 1926)
2014 – Robert Tiernan, American lawyer and politician (b. 1929)
2013 – Donald Bailey, American drummer (b. 1933)
2013 – Gloria Lynne, American singer (b. 1931)
2013 – Rudy Minarcin, American baseball player and coach (b. 1930)
2012 – Pat Ward, American lawyer and politician (b. 1957)
2010 – Johnny Sheffield, American actor (b. 1931)
2010 – Mildred Fay Jefferson, American physician and activist (b. 1926)
2010 – Richard C. Miller, American photographer (b. 1912)
2008 – Edie Adams, American actress and singer (b. 1927)
2008 – Jack Narz, American game show host and announcer (b. 1922)
2005 – Jason Collier, American basketball player (b. 1977)
2000 – Konrad Emil Bloch, Polish-American biochemist and academic, Nobel Prize laureate (b. 1912)
2000 – Vincent Canby, American journalist and critic (b. 1924)
1987 – Donald Wandrei, American author and poet (b. 1908)
1978 – W. Eugene Smith, American photojournalist (b. 1918)
1976 – Carlo Gambino, Italian-American mob boss (b. 1902)
1968 – Virginia Lee Burton, American author and illustrator (b. 1909)
1964 – Cole Porter, American composer and songwriter (b. 1891)
1963 – Horton Smith, American golfer and captain (b. 1908)
1960 – Clara Kimball Young, American actress and producer (b. 1890)
1948 – Edythe Chapman, American actress (b. 1863)
1930 – Herbert Henry Dow, Canadian-American businessman, founded the Dow Chemical Company (b. 1866)
1910 – Stanley Ketchel, American boxer (b. 1886)
1810 – Alfred Moore, American captain and judge (b. 1755)
Pregnancy and Infant Loss Remembrance Day in Ohio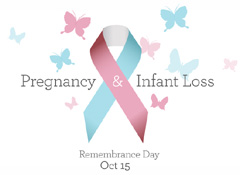 Approximately 1 in 4 pregnancies worldwide end in miscarriage. According to the World Health Organization, 4.5 million stillbirths occur each year worldwide. The Lancet ..→