Saturday 19 October 2019 Calendar with holidays, observances and special days
Holidays and observances
Bridge Day (is an annual one-day festival in Fayetteville, Fayette County, West Virginia, United States)
Constitution Day, in honor of the country's independence (self-governing in free association with New Zealand) in 1974. (Niue)
Evaluate Your Life Day
National Psoriatic Arthritis Day in Canada
National Seafood Bisque Day in USA
Sweetest Day in Great Lakes region (Date for 2019. celebrated on the third Saturday in October)
Events
In 2017 NASA announces that the Dawn spacecraft mission around the dwarf planet Ceres would be extended until the hydrazine fuel in the spacecraft runs out, possibly in the second half of 2018; afterwards, the spacecraft is expected to remain in a stable orbit around Ceres indefinitely.
1987 – The United States Navy conducts Operation Nimble Archer, an attack on two Iranian oil platforms in the Persian Gulf.
1960 – Cold War: The United States government imposes a near-total trade embargo against Cuba.
1950 – Iran becomes the first country to accept technical assistance from the United States under the Point Four Program.
1944 – United States forces land in the Philippines.
1943 – Streptomycin, the first antibiotic remedy for tuberculosis, is isolated by researchers at Rutgers University.
1914 – The First Battle of Ypres begins.
1904 – Polytechnic University of the Philippines is founded as Manila Business School through the superintendence of the American C.A. O'Reilley.
1900 – Max Planck discovers the law of black-body radiation (Planck's law).
1789 – John Jay is sworn in as the first Chief Justice of the United States.
1386 – The Universität Heidelberg holds its first lecture, making it the oldest German university.
Births
1993 – Abby Sunderland, American sailor
1991 – Colton Dixon, American singer-songwriter and pianist
1983 – Cara Santa Maria, American neuroscientist and blogger
1982 – Gillian Jacobs, American actress and director
1980 – Rajai Davis, American baseball player
1979 – Brian Robertson, American trombonist
1977 – Jason Reitman, Canadian-American director, producer, and screenwriter
1976 – Desmond Harrington, American actor
1976 – Michael Young, American baseball player
1976 – Omar Gooding, American actor and producer
1972 – Keith Foulke, American baseball player
1970 – Chris Kattan, American actor, producer, and screenwriter
1969 – John Edward, American psychic and author
1969 – Trey Parker, American actor, animator, producer, and screenwriter
1968 – Rodney Carrington, American comedian, actor, and singer
1967 – Amy Carter, American illustrator and activist
1966 – David Vann (writer), American novelist and short story writer
1966 – Jon Favreau, American actor, director, and screenwriter
1965 – Brad Daugherty, American basketball player and sportscaster
1964 – Ty Pennington, American model, carpenter and television host
1962 – Brian Henninger, American golfer
1962 – Evander Holyfield, American boxer and actor
1962 – Tracy Chevalier, American-English author
1960 – Ayuo Takahashi, Japanese-American singer-songwriter
1960 – Jennifer Holliday, American actress and singer
1960 – Susan Straight, American author and academic
1958 – Michael Steele, American journalist and politician, 7th Lieutenant Governor of Maryland
1957 – Dorinda Clark-Cole, American singer-songwriter and pianist
1957 – Ray Richmond, American journalist and critic
1956 – Bruce Weber, American basketball player and coach
1956 – Grover Norquist, American activist, founded Americans for Tax Reform
1956 – Steve Doocy, American journalist and author
1955 – Dan Gutman, American author
1954 – Deborah Blum, American journalist and author
1954 – Joe Bryant, American basketball player and coach
1953 – Lionel Hollins, American basketball player and coach
1951 – Kurt Schrader, American veterinarian and politician
1949 – Lynn Dickey, American football player and radio host
1948 – Dave Mallow, American voice actor and screenwriter
1948 – James Howard Kunstler, American author and critic
1948 – Patrick Simmons, American singer-songwriter and guitarist
1945 – Angus Deaton, Scottish-American economist and academic, Nobel Prize laureate
1945 – Divine, American drag queen performer, and actor (d. 1988)
1945 – Gloria Jones, American singer-songwriter
1945 – Jeannie C. Riley, American singer
1945 – John Lithgow, American actor
1945 – Patricia Ireland, American lawyer and activist
1944 – George McCrae, American singer
1943 – L. E. Modesitt, Jr., American author and poet
1942 – Andrew Vachss, American lawyer and author
1940 – Larry Chance, American singer-songwriter
1937 – Peter Max, German-American illustrator
1936 – James Bevel, American civil rights activist and minister (d. 2008)
1935 – Don Ward, Canadian-American ice hockey player (d. 2014)
1934 – Dave Guard, American folk music singer-songwriter, arranger, and musician (d. 1991)
1932 – Robert Reed, American actor (d. 1992)
1931 – Ed Emberley, American author and illustrator
1928 – Lou Scheimer, American animator, producer, and voice actor, co-founded the Filmation Company (d. 2013)
1926 – Joel Feinberg, American philosopher and academic (d. 2004)
1926 – Marjorie Tallchief, American ballerina
1926 – Vladimir Shlapentokh, Ukrainian-American sociologist, historian, political scientist, and academic (d. 2015)
1923 – Ruth Carter Stevenson, American art collector, founded the Amon Carter Museum of American Art (d. 2013)
1922 – Jack Anderson, American journalist and author (d. 2005)
1921 – George Nader, American actor (d. 2002)
1920 – LaWanda Page, American actress (d. 2002)
1918 – Robert Schwarz Strauss, American lawyer and diplomat, United States Ambassador to Russia (d. 2014)
1918 – Russell Kirk, American theorist and author (d. 1994)
1917 – Walter Munk, Austrian-American oceanographer, author, and academic
1917 – William Joel Blass, American soldier, lawyer, and politician (d. 2012)
1916 – Minoru Yasui, American soldier, lawyer, and activist (d. 1986)
1914 – Juanita Moore, American actress (d. 2014)
1910 – Subrahmanyan Chandrasekhar, Indian-American astrophysicist, astronomer, and mathematician, Nobel Prize laureate (d. 1995)
1907 – Roger Wolfe Kahn, American bandleader and composer (d. 1962)
1901 – Arleigh Burke, American admiral (d. 1996)
1896 – Bob O'Farrell, American baseball player and manager (d. 1988)
1895 – Frank Durbin, American soldier (d. 1999)
1895 – Lewis Mumford, American historian, sociologist, and philosopher (d. 1990)
1885 – Charles E. Merrill, American banker and philanthropist, co-founded Merrill Lynch Wealth Management (d. 1956)
1879 – Emma Bell Miles, American writer, poet, and artist (d. 1919)
1876 – Mordecai Brown, American baseball player, coach, and manager (d. 1945)
1873 – Bart King, American cricketer (d. 1965)
1868 – Bertha Knight Landes, American academic and politician, Mayor of Seattle (d. 1943)
1850 – Annie Smith Peck, American mountaineer and academic (d. 1935)
1810 – Cassius Marcellus Clay, American journalist, lawyer, and diplomat, United States Ambassador to Russia (d. 1903)
1720 – John Woolman, American-English preacher, journalist, and activist (d. 1772)
Deaths
2016 – Phil Chess, Czech-American record producer, co-founded Chess Records (b. 1921)
2015 – Bill Daley, American football player and sportscaster (b. 1919)
2015 – Leon Bramlett, American football player and politician (b. 1923)
2014 – Serena Shim, Lebanese-American journalist (b. 1984)
2014 – Stephen Paulus, American composer (b. 1949)
2013 – John Bergamo, American drummer and composer (b. 1940)
2013 – Mahmoud Zoufonoun, Iranian-American violinist and composer (b. 1920)
2013 – Ronald Shannon Jackson, American drummer and composer (b. 1940)
2012 – Mike Graham, American wrestler (b. 1951)
2010 – Tom Bosley, American actor (b. 1927)
2009 – Howard Unruh, American murderer (b. 1921)
2009 – Joseph Wiseman, Canadian-American actor (b. 1918)
2008 – Richard Blackwell, American actor, fashion designer, and critic (b. 1922)
2007 – Randall Forsberg, American activist and author (b. 1943)
2007 – Winifred Asprey, American mathematician and computer scientist (b. 1917)
2006 – James Glennon, American cinematographer (b. 1942)
2006 – Phyllis Kirk, American actress (b. 1927)
2005 – Ryan Dallas Cook, American trombonist (b. 1982)
2003 – Margaret Murie, American environmentalist and author (b. 1902)
2003 – Road Warrior Hawk, American wrestler (b. 1960)
1999 – James C. Murray, American soldier, lawyer, and politician (b. 1917)
1997 – Glen Buxton, American guitarist and songwriter (b. 1947)
1995 – Don Cherry, American trumpet player (b. 1936)
1994 – Martha Raye, American actress and comedian (b. 1916)
1988 – Son House, American singer and guitarist (b. 1902)
1986 – Dele Giwa, Nigerian journalist, co-founded Newswatch Magazine (b. 1947)
1978 – Gig Young, American actor (b. 1913)
1969 – Lacey Hearn, American sprinter (b. 1881)
1965 – Edward Willis Redfield, American painter and educator (b. 1869)
1956 – Isham Jones, American saxophonist, songwriter, and bandleader (b. 1894)
1952 – Edward S. Curtis, American ethnologist and photographer (b. 1868)
1950 – Edna St. Vincent Millay, American poet and playwright (b. 1892)
1945 – N. C. Wyeth, American painter and illustrator (b. 1882)
1918 – Harold Lockwood, American actor (b. 1887)
1901 – Carl Frederik Tietgen, Danish businessman and philanthropist, founded GN Store Nord (b. 1829)
1897 – George Pullman, American engineer and businessman, founded the Pullman Company (b. 1831)
1893 – Lucy Stone, American activist (b. 1818)
1856 – William Sprague III, American businessman and politician, 14th Governor of Rhode Island (b. 1799)
1790 – Lyman Hall, American physician and politician, 16th Governor of Georgia (b. 1724)
Saturday 19 October 2019
Day of Struggle Against Breast Cancer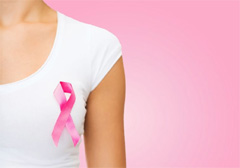 On October 19 is celebrated worldwide on the Day of Struggle Against Breast Cancer. The best tool for this struggle is early detection, therefore, worldwide October it in..→