Thursday 2 November 2023 Calendar with holidays, observances and special days
Calendars
:
Angola
,
Ecuador
,
Guam
,
US Holidays
,
United Nations Holidays
,
Worldwide Holidays
,
Bolivia
,
Brazil
,
Canada
,
Career Holidays (Recognition Holidays)
,
El Salvador
,
Food holidays
,
Guatemala
,
Honduras
,
Mexico
,
Nicaragua
,
United Kingdom
,
Unusual Holidays (Weird and Funny Holidays)
,
Women's Days
Holidays and observances
Events
In 2017 researchers at the University of Rochester Medical Center identify four genes – KRAS, CDKN2A, SMAD4, and TP53 – responsible for how long patients survive with pancreatic cancer.
In 2017 researchers from the University of Aberdeen report that a single dose of the drug Trodusquemine can "melt away" fat inside arteries.
In 2017 scientists report that significant changes in the position and structure of the brain have been found in astronauts who have taken trips in space, based on MRI studies. Astronauts who took longer space trips were associated with greater brain changes.
1988 – The Morris worm, the first Internet-distributed computer worm to gain significant mainstream media attention, is launched from MIT.
1984 – Capital punishment: Velma Barfield becomes the first woman executed in the United States since 1962.
1967 – Vietnam War: US President Lyndon B. Johnson and "The Wise Men" conclude that the American people should be given more optimistic reports on the progress of the war.
1966 – The Cuban Adjustment Act comes into force, allowing 123,000 Cubans the opportunity to apply for permanent residence in the United States.
1959 – The first section of the M1 motorway, the first inter-urban motorway in the United Kingdom, is opened between the present junctions 5 and 18, along with the M10 motorway and M45 motorway.
1949 – The Dutch–Indonesian Round Table Conference ends with the Netherlands agreeing to transfer sovereignty of the Dutch East Indies to the United States of Indonesia.
1940 – World War II: First day of Battle of Elaia–Kalamas between the Greeks and the Italians.
1936 – The British Broadcasting Corporation initiates the BBC Television Service, the world's first regular, "high-definition" (then defined as at least 200 lines) service. Renamed BBC1 in 1964, the channel still runs to this day.
1920 – In the United States, KDKA of Pittsburgh starts broadcasting as the first commercial radio station. The first broadcast is the result of the United States presidential election, 1920.
1917 – The Military Revolutionary Committee of the Petrograd Soviet, in charge of preparation and carrying out the Russian Revolution, holds its first meeting.
1912 – Bulgaria defeats the Ottoman Empire in the Battle of Lule Burgas, the bloodiest battle of the First Balkan War, which opens her way to Constantinople.
Births
1989 – Natalie Pluskota, American tennis player. Natalie Ann Pluskota (born November 2, 1989 in Newnan, Georgia) is a retired American tennis player.
1983 – Darren Young, American wrestler. Frederick Douglas Rosser III (born November 2, 1983) is an American professional wrestler, best known for his time with WWE under the ring name Darren Young.
1982 – Yunel Escobar, Cuban-American baseball player. Yunel Escobar Almenares (born November 2, 1982) is a Cuban-born American former professional baseball shortstop and third baseman.
1981 – Roddy White, American football player. Sharod Lamor "Roddy" White (born November 2, 1981) is a former American football wide receiver who played his entire professional career with the Atlanta Falcons.
1978 – Carmen Cali, American baseball player. Carmen Salvatore Cali (born November 2, 1978) is a former Major League Baseball relief pitcher.
1977 – Rodney Buford, American basketball player. Rodney Alan "The Sheriff" Buford (born November 2, 1977) is an American former professional basketball player who last played for the London Lightning of the National Basketball League of Canada.
1975 – Chris Walla, American singer-songwriter, guitarist, and producer. Christopher Ryan "Chris" Walla (born November 2, 1975) is an American musician, producer, and film music composer, best known for being a former guitarist and songwriter for the band Death Cab for Cutie.
1974 – Nelly, American rapper. Cornell Iral Haynes Jr. (born November 2, 1974), known professionally as Nelly, is an American rapper, singer, songwriter, entrepreneur, investor, and occasional actor from St.
1974 – Orlando Cabrera, Colombian-American baseball player. Orlando Luis Cabrera, nicknamed "O-Cab" and "The OC", (born November 2, 1974) is a Colombian-American former baseball infielder.
1973 – Marisol Nichols, American actress. Marisol Nichols (born November 2, 1973) is an American actress, known for her roles as Nadia Yassir on the Fox series 24 and Hermione Lodge on the CW drama series Riverdale.
1968 – Neal Casal, American singer-songwriter, guitarist, and photographer, was an American guitarist, singer, songwriter and photographer. First rising to prominence as lead guitar with Rickey Medlocke's Blackfoot from 1988 to 1993, he is also known as a member of Ryan Adams' backing band the Cardinals from 2005 until 2009, with whom he recorded three studio albums.
1967 – Kurt Elling, American singer-songwriter. Kurt Elling (born November 2, 1967) is an American jazz singer and songwriter.
1966 – David Schwimmer, American actor. David Lawrence Schwimmer (born November 2, 1966) is an American actor and director.
1963 – Bobby Dall, American bass player. Robert Harry Kuykendall, also known as Bobby Dall (born November 2, 1963), is an American musician best known as the bassist for the multi-platinum selling hard rock band Poison.
1963 – Craig Saavedra, American director, producer, and screenwriter. Craig Michael Saavedra (born November 2, 1963 in Los Angeles, California) is an American film producer, director, Tony Award-winning Broadway producer and co-owner of New York City and Los Angeles-based production company Starry Night Entertainment.
1963 – Ron McGovney, American bass player. McGovney (born November 2, 1962) is a semi-retired American musician, best known as the original bass guitarist in the heavy metal band Metallica from October 1981 to December 1982.
1962 – David Brock, American journalist and author. David Brock (born July 23, 1962) is an American liberal political consultant, author, and commentator who founded the media watchdog group Media Matters for America.
1961 – Jeff Tedford, American football player and coach. From 2002 to 2012, Tedford was the head football coach at the University of California, Berkeley, where he was twice named Pac-10 Coach of the Year and holds California Golden Bears football program records for most wins, games coached, and bowl game victories.
1958 – Willie McGee, American baseball player and manager. Willie Dean McGee (born November 2, 1958) is an American retired professional baseball player who won two batting titles and was named Major League Baseball's 1985 National League MVP.
1957 – Carter Beauford, American drummer and composer. Carter Anthony Beauford (born November 2, 1958, in Charlottesville, Virginia) is an American drummer, percussionist, and founding member of Dave Matthews Band.
1956 – Dale Brown, American author and pilot. Dale Brown (born 2 November 1956) is an American writer and aviator known for aviation techno-thriller novels.
1955 – Chris Burnett, American saxophonist and composer. Chris Burnett (born Christopher LeRoy Burnett on November 2, 1955) is an American saxophone player, composer, veteran of US military jazz bands and band leader.
1954 – Pat Croce, American businessman and author. Pasquale "Pat" Croce (born November 2, 1954) is an American entrepreneur, sports team executive and owner, author, and TV personality.
1951 – Thomas Mallon, American novelist, essayist, and critic. He is the author of nine books of fiction, including Henry and Clara, Two Moons, Dewey Defeats Truman, Aurora 7, Bandbox, Fellow Travelers, Watergate, Finale, and most recently Landfall.
1949 – Lois McMaster Bujold, American author. Heinlein's record (not counting his Retro Hugos).
1945 – J. D. Souther, American singer-songwriter, guitarist, and actor. He has written and co-written songs recorded by Linda Ronstadt and the Eagles.
1945 – Larry Little, American football player. Lawrence Chatmon Little (born November 2, 1945) is a former professional American football offensive guard who played in the National Football League (NFL).
1942 – Stefanie Powers, American actress. Stefanie Powers (born Stefania Zofya Federkiewicz; November 2, 1942) is an American actress best known for her role as Jennifer Hart in the American mystery series Hart to Hart, with Robert Wagner, which aired for five seasons from 1979 to 1984.
1941 – Dave Stockton, American golfer. David Knapp Stockton (born November 2, 1941) is an American professional golfer who has won tournaments on both the PGA Tour and the Champions Tour.
1940 – Jim Bakken, American football player. He was a four-time Pro Bowl selection, and was named by the voters of the Pro Football Hall of Fame to the Professional Football 1960s All Decade Team, which included both NFL and American Football League players. The voters of the Pro Football Hall of Fame also selected Bakken to the NFL 1970s All-Decade Team
1939 – Richard Serra, American sculptor and academic. Richard Serra (born November 2, 1938) is an American artist involved in the Process Art Movement.
1938 – David Eden Lane, American white supremacist (d. 2007), was an American white separatist and convicted felon. A member of the domestic terror group The Order, he was convicted and sentenced to 190 years in prison for racketeering; conspiracy; and for violating the civil rights of Alan Berg, a Jewish radio talk show host, who was murdered by another member of the group on June 18, 1984.
1938 – Jay Black, American singer, was the lead singer of the band Jay and the Americans. The band had numerous hits including "Cara Mia", "Come a Little Bit Closer", and "This Magic Moment".
1938 – Pat Buchanan, American journalist and politician. Patrick Joseph Buchanan (/bjuːˈkænən/; born November 2, 1938) is an American paleoconservative political commentator, columnist, politician and broadcaster.
1937 – Earl Carroll, American singer (d. 2012), was an American theatrical producer, director, songwriter and composer.
1936 – Jack Starrett, American actor and director (d. 1989), was an American actor and film director. He is credited as Claude Ennis Starrett Jr. in some of his films.
1936 – Rose Bird, American lawyer and judge, 25th Chief Justice of California (d. 1999). She was appointed by then-Governor Jerry Brown.
1932 – Ron Sproat, American screenwriter and playwright (d. 2009), was an American screenwriter and playwright known for Dark Shadows.
1931 – Phil Woods, American saxophonist, composer, and bandleader (d. 2015), was an American jazz alto saxophonist, clarinetist, bandleader, and composer.
1929 – Amar Bose, American engineer and businessman, founded the Bose Corporation (d. 2013), was an American academic and entrepreneur. An electrical engineer and sound engineer, he was a professor at the Massachusetts Institute of Technology (MIT) for over 45 years.
1929 – Robert Gover, American journalist and author (d. 2015), was an American journalist who became a best-selling novelist at age 30. His first novel, One Hundred Dollar Misunderstanding, a satire on American racism, remains a cult classic that helped break down America's fear of four-letter words and sexually explicit scenes, as well as sensitizing Americans to sanctimonious hypocrisy.
1927 – Steve Ditko, American author and illustrator. Ditko (/ˈdɪtkoʊ/; November 2, 1927 – c.
1926 – Myer Skoog, American basketball player, was an American professional basketball player for the National Basketball Association's Minneapolis Lakers. He was born in Duluth, Minnesota.
1924 – Rudy Van Gelder, American record producer and engineer (d. 2016), was an American recording engineer who specialized in jazz. Over more than half a century, he recorded several thousand sessions, with musicians including John Coltrane, Miles Davis, Thelonious Monk, Sonny Rollins, Art Blakey, Joe Henderson, Freddie Hubbard, Wayne Shorter, Horace Silver and Grant Green.
1921 – Shepard Menken, American actor (d. 1999), was an American film, television, voice, radio and character actor.
1920 – Bill Mazer, Ukrainian-American journalist and sportscaster (d. 2013), was an American television and radio personality. He won numerous awards and citations, including three National Sportscasters and Sportswriters Association's Sportscaster of the Year awards for New York from 1964–66.
1919 – Warren Stevens, American actor (d. 2012), was an American stage, screen, and television actor.
1918 – Alexander Vraciu, American commander and pilot (d. 2015), was a United States Navy fighter ace, a Navy Cross recipient (having been downgraded from a Medal of Honor) during World War II. At the end of the war, Vraciu ranked fourth among the U.S.
1917 – Ann Rutherford, American actress (d. 2012), was a Canadian-American actress in film, radio, and television. She had a long career starring and co-starring in films, playing Polly Benedict during the 1930s and 1940s in the Andy Hardy series, and as one of Scarlett O'Hara's sisters in the film Gone with the Wind (1939).
1915 – Sidney Luft, American film producer (d. 2005), was an American show business figure, the second husband of actress Lynn Bari and later the third husband of actress and singer Judy Garland.
1914 – Johnny Vander Meer, American baseball player and manager (d. 1997), was an American professional baseball player. He played in Major League Baseball as a pitcher, most notably for the Cincinnati Reds.
1914 – Ray Walston, American actor (d. 2001), was an American actor and comedian, well known as the title character on My Favorite Martian. His major film, television, and stage roles included Luther Billis (South Pacific), Mr.
1913 – Burt Lancaster, American actor (d. 1994), was an American actor and producer. Initially known for playing "tough guys" with a tender streak, he went on to achieve success with more complex and challenging roles over a 45-year career in film and, later, television.
1911 – Raphael M. Robinson, American mathematician, philosopher, and theorist (d. 1995). Born in National City, California, Robinson was the youngest of four children of a lawyer and a teacher.
1908 – Bunny Berigan, American trumpet player (d. 1942), was an American jazz trumpeter and bandleader who rose to fame during the swing era, but whose career and influence were shortened by alcoholism and ended with his early death at age 33 from cirrhosis. Although he composed some jazz instrumentals such as "Chicken and Waffles" and "Blues", Berigan was best known for his virtuoso jazz trumpeting.
1903 – Travis Jackson, American baseball player, coach, and manager (d. 1987), was an American baseball shortstop. In Major League Baseball (MLB), Jackson played for the New York Giants from 1922 through 1936, winning the 1933 World Series, and representing the Giants in the MLB All-Star in 1934.
1894 – Alexander Lippisch, German-American aerodynamicist and engineer (d. 1976), was a German aeronautical engineer, a pioneer of aerodynamics who made important contributions to the understanding of tailless aircraft, delta wings and the ground effect, and also worked in the U.S. His most famous designs are the Messerschmitt Me 163 rocket-powered interceptor:174 and the Dornier Aerodyne.
1893 – Battista Farina, Italian businessman, founded the Pininfarina Company (d. 1966), was an Italian automobile designer and the founder of the Carrozzeria Pininfarina coachbuilding company, a name associated with many of the best-known postwar sports cars.
1892 – Alice Brady, American actress (d. 1939), was an American actress who began her career in the silent film era and survived the transition into talkies. She worked until six months before her death from cancer in 1939.
1885 – Harlow Shapley, American astronomer and academic (d. 1972), was an American scientist, head of the Harvard College Observatory (1921–1952), and political activist during the latter New Deal and Fair Deal.
1879 – Marion Jones Farquhar, American tennis player and violinist (d. 1965). She won the women's singles titles at the 1899 and 1902 U.S.
1865 – Warren G. Harding, American journalist and politician, 29th President of the United States (d. 1923), was the 29th president of the United States from 1921 until his death in 1923. A member of the Republican Party, he was one of the most popular U.S. presidents to that point.
1799 – John Light Atlee, American physician and surgeon (d. 1885). He was one of the organizers of the American Medical Association, also serving as its president.
1799 – Titian Peale, American entomologist and photographer (d. 1885), was an American artist, naturalist, and explorer. He was a noted scientific illustrator whose paintings and drawings of wildlife were known for their beauty and accuracy.
1795 – James K. Polk, American lawyer and politician, 11th President of the United States (d. 1849), was the 11th president of the United States, serving from 1845 to 1849. He previously was Speaker of the House of Representatives (1835–1839) and governor of Tennessee (1839–1841).
1734 – Daniel Boone, American hunter and explorer (d. 1820), was an American pioneer, explorer, woodsman, and frontiersman whose frontier exploits made him one of the first folk heroes of the United States. Although he also became a businessman, soldier and politician who represented three different counties in the Virginia General Assembly following the American Revolutionary War, Boone is most famous for his exploration and settlement of what is now Kentucky.
1696 – Conrad Weiser, American soldier, monk, and judge (d. 1760), was a Pennsylvania Dutch pioneer, interpreter and diplomat between the Pennsylvania Colony and Native Americans. He was a farmer, soldier, monk, tanner and judge.
Deaths
2015 – Mike Davies, Welsh-American tennis player and businessman (b. 1936)
2015 – Tommy Overstreet, American singer-songwriter and guitarist (b. 1937)
2014 – Herman Sarkowsky, German-American businessman and philanthropist, co-founded the Seattle Seahawks (b. 1925)
2014 – Michael Coleman, American singer-songwriter and guitarist (b. 1956)
2013 – Clifford Nass, American author and academic (b. 1958)
2013 – Kjell Qvale, Norwegian-American businessman (b. 1919)
2013 – Walt Bellamy, American basketball player (b. 1939)
2012 – Joe Ginsberg, American baseball player (b. 1926)
2012 – Robert Morton Duncan, American soldier and judge (b. 1927)
2012 – Shreeram Shankar Abhyankar, Indian-American mathematician and academic (b. 1930)
2010 – Clyde King, American baseball player and manager (b. 1924)
2009 – Nien Cheng, Chinese-American author (b. 1915)
2008 – Madelyn Dunham, American banker and business executive (b. 1922)
2007 – The Fabulous Moolah, American wrestler (b. 1923)
2003 – Frank McCloskey, American sergeant, lawyer, and politician (b. 1939)
2002 – Charles Sheffield, American physicist and author (b. 1935)
2000 – Robert Cormier, American journalist and author (b. 1925)
1996 – Eva Cassidy, American singer (b. 1963)
1996 – John G. Crommelin, American admiral and politician (b. 1902)
1994 – Martin Taras, American animator and director (b. 1914)
1994 – Peter Matthew Hillsman Taylor, American novelist, short-story writer, and playwright (b. 1917)
1992 – Hal Roach, American actor, director, producer, and screenwriter (b. 1892)
1992 – Robert Arneson, American sculptor and academic (b. 1930)
1991 – Irwin Allen, American director, producer, and screenwriter (b. 1916)
1991 – Mort Shuman, American singer-songwriter and pianist (b. 1936)
1990 – Eliot Porter, American photographer, chemist, and academic (b. 1901)
1982 – Lester Roloff, American preacher and radio host (b. 1914)
1981 – Wally Wood, American author, illustrator, and publisher (b. 1927)
1970 – Richard Cushing, American cardinal (b. 1895)
1966 – Mississippi John Hurt, American singer-songwriter and guitarist (b. 1892)
1966 – Peter Debye, Dutch-American physicist and chemist, Nobel Prize laureate (b. 1884)
1961 – James Thurber, American humorist and cartoonist (b. 1894)
1949 – Jerome F. Donovan, American lawyer and politician (b. 1872)
1863 – Theodore Judah, American engineer (b. 1826)
International Day to End Impunity for Crimes against Journalists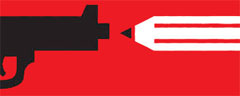 In 2014, 61 journalists lost their lives as a result of their profession. More than 137 journalists have been killed in the OSCE region since 1997. According to the fort..→