Wednesday 8 November 2023 Calendar with holidays, observances and special days
Calendars
:
Environmental Dates
,
US Holidays
,
Worldwide Holidays
,
Argentina
,
Australia
,
Azerbaijan
,
Bolivia
,
Canada
,
Career Holidays (Recognition Holidays)
,
Chile
,
Dominican Republic
,
Food holidays
,
Guatemala
,
Health Calendar
,
Japan
,
Malaysia
,
Mexico
,
Professional Engineers Day
,
Puerto Rico
,
Spain
,
Unusual Holidays (Weird and Funny Holidays)
,
Venezuela
,
Wine holidays
Holidays and observances
Events
2016 – Donald Trump is elected the 45th President of the United States, defeating Hillary Clinton.
1994 – Republican Revolution: On the night of the 1994 United States midterm elections, Republicans make historic electoral gains by securing massive majorities in both houses of congress (54 seats in the House and eight seats in the Senate, additionally). Thus bringing a close to four decades of Democratic domination.
1977 – Manolis Andronikos, a Greek archaeologist and professor at the Aristotle University of Thessaloniki, discovers the tomb of Philip II of Macedon at Vergina.
1966 – Former Massachusetts Attorney General Edward Brooke becomes the first African American elected to the United States Senate since Reconstruction.
1966 – U.S. President Lyndon B. Johnson signs into law an antitrust exemption allowing the National Football League to merge with the upstart American Football League.
1965 – The 173rd Airborne is ambushed by over 1,200 Viet Cong in Operation Hump during the Vietnam War, while the 1st Battalion, Royal Australian Regiment fight one of the first set-piece engagements of the war between Australian forces and the Viet Cong at the Battle of Gang Toi.
1960 – John F. Kennedy defeats Richard Nixon in one of the closest presidential elections of the 20th century to become the 35th president of the United States.
1957 – Operation Grapple X, Round C1: The United Kingdom conducts its first successful hydrogen bomb test over Kiritimati in the Pacific.
1957 – Pan Am Flight 7 disappears between San Francisco and Honolulu. Wreckage and bodies are discovered a week later.
1950 – Korean War: United States Air Force Lt. Russell J. Brown, while piloting an F-80 Shooting Star, shoots down two North Korean MiG-15s in the first jet aircraft-to-jet aircraft dogfight in history.
1933 – Great Depression: New Deal: US President Franklin D. Roosevelt unveils the Civil Works Administration, an organization designed to create jobs for more than 4 million unemployed.
1932 – Franklin D. Roosevelt is elected the 32nd President of the United States, defeating incumbent Herbert Hoover.
1917 – The first Council of People's Commissars is formed, including Vladimir Lenin, Leon Trotsky and Joseph Stalin.
1895 – While experimenting with electricity, Wilhelm Röntgen discovers the X-ray.
1892 – The New Orleans general strike begins, uniting black and white American trade unionists in a successful four-day general strike action for the first time.
1861 – American Civil War: The "Trent Affair": The USS San Jacinto stops the British mail ship Trent and arrests two Confederate envoys, sparking a diplomatic crisis between the UK and US.
1644 – The Shunzhi Emperor, the third emperor of the Qing dynasty, is enthroned in Beijing after the collapse of the Ming dynasty as the first Qing emperor to rule over China.
Births
1991 – Aaron Fotheringham, American wheelchair athlete. He would watch his brother riding his BMX at the skate park, and one day his brother told him that he should try riding his chair in the park, an event of which Fotheringham said "One day my brother was like, 'It'd be really cool if you dropped in on your chair, do you want to try it?'" My dad was there and he gave me the thumbs up, so they helped me get my chair up a four-foot quarter pipe.
1991 – Riker Lynch, American singer-songwriter and bass player. He finished in second place on season 20 of Dancing with the Stars with Allison Holker as his dance partner.
1989 – Giancarlo Stanton, American baseball player. Giancarlo Cruz Michael Stanton (born November 8, 1989), formerly known as Mike Stanton, is an American outfielder and designated hitter for the New York Yankees of Major League Baseball (MLB).
1987 – Sam Bradford, American football player. Samuel Jacob Bradford (born November 8, 1987) is an American football quarterback who is currently a free agent.
1986 – Aaron Swartz, American computer programmer and activist (d. 2013), was an American computer programmer, entrepreneur, writer, political organizer, and Internet hacktivist. He was involved in the development of the web feed format RSS, the Markdown publishing format, the organization Creative Commons, and the website framework web.py, and was a co-founder of the social news site Reddit.
1983 – Danielle Valore Evans, American short story writer. In 2011, she was honored by the National Book Foundation as one of its "5 Under 35" fiction writers.
1982 – Ted DiBiase, Jr., American wrestler and actor. Theodore Marvin DiBiase Sr. (born January 18, 1954) is an American former professional wrestler, manager, ordained minister and color commentator.
1980 – Laura Jane Grace, American singer-songwriter, guitarist, and producer. Grace is notable for being one of the first highly visible punk rock musicians to come out as transgender, after she publicly came out in May 2012.
1977 – Bucky Covington, American singer-songwriter and guitarist. William Joel "Bucky" Covington III (born November 8, 1977) is an American country music singer.
1977 – Nick Punto, American baseball player. Nicholas Paul Punto (born November 8, 1977) is an American former professional baseball infielder.
1976 – Colin Strause, American director, producer, and visual effects designer. Greg and Colin Strause, collectively self-titled as the Brothers Strause, are a duo of American brother film directors, producers and special effects artists, most known for directing Aliens vs.
1975 – Brevin Knight, American basketball player and sportscaster. He is the brother of Brandin Knight.
1974 – Joshua Ferris, American author. It takes place in a fictitious Chicago ad agency that is experiencing a downturn at the end of the '90s Internet boom.
1973 – David Muir, American journalist. David Jason Muir (born November 8, 1973) is an American journalist and the anchor of ABC World News Tonight and co-anchor of the ABC News magazine 20/20, part of the news department of the ABC broadcast-television network, based in New York City.
1972 – Gretchen Mol, American model and actress. She also appeared in the films Rounders (1998), Celebrity (1998), The Thirteenth Floor (1999), The Notorious Bettie Page (2005), in which she played the title character, 3:10 to Yuma (2007) and Manchester by the Sea (2016).
1970 – Tom Anderson, American businessman, co-founded Myspace. Thomas Anderson (born November 8, 1970) is an American co-founder of the social networking website Myspace, which he founded in 2003 with Chris DeWolfe.
1968 – Parker Posey, American actress. Posey is the recipient of a Golden Globe Award nomination, a Satellite Award nomination and two Independent Spirit Award nominations.
1967 – Courtney Thorne-Smith, American actress. She is best known for her roles as Alison Parker on Melrose Place, Georgia Thomas on Ally McBeal, Cheryl in According to Jim and her recurring role on Two and a Half Men as Lyndsey McElroy.
1965 – Craig Chester, American actor and screenwriter. Craig Chester (born November 8, 1965) is an American actor, writer, and screenwriter.
1965 – Jeff Blauser, American baseball player and manager. Jeffrey Michael Blauser (born November 8, 1965) is a former Major League Baseball shortstop.
1965 – Mike Matarazzo, American bodybuilder and boxer (d. 2014), was an American IFBB professional bodybuilder.
1959 – Chi Chi LaRue, American drag queen performer and director. Larry David Paciotti (born November 8, 1959) is an American director of gay, bisexual, and heterosexual pornographic films.
1958 – Don Byron, American clarinet player and composer. Donald Byron (born November 8, 1958) is an American composer and multi-instrumentalist.
1958 – Ken Lamberton, American author and educator. Lamberton (born November 8, 1958) is an American writer and former teacher.
1955 – Jeffrey Ford, American author and educator. Jeffrey Ford (born November 8, 1955) is an American writer in the fantastic genre tradition, although his works have spanned genres including fantasy, science fiction and mystery.
1955 – Patricia Barber, American singer-songwriter and pianist. Patricia Barber (born November 8, 1955) is an American jazz and blues singer, pianist, songwriter, and bandleader.
1954 – Michael D. Brown, American lawyer and radio host. Michael DeWayne Brown (born November 8, 1954) served as the first undersecretary of Emergency Preparedness and Response, a division of the Department of Homeland Security.
1954 – Rickie Lee Jones, American singer-songwriter and producer. Over the course of a career that spans five decades, Jones has recorded in various musical styles including rock, R&B, blues, pop, soul, and jazz.
1954 – Timothy Egan, American journalist and author. Egan (born November 8, 1954) is an American author, journalist and op-ed columnist for The New York Times, writing from a liberal perspective.
1953 – John Musker, American animator, director, producer, and screenwriter. Along with Ron Clements, he makes up the duo of one of the Disney animation studio's leading director teams.
1952 – Alfre Woodard, American actress. Alfre Woodard (/ˈælfri ˈwʊdərd/ (listen); born November 8, 1952) is an American actress, producer, and political activist.
1952 – Christie Hefner, American publisher and businesswoman. Hefner is the daughter of Playboy founder Hugh Hefner.
1952 – Jerry Remy, American baseball player and sportscaster. Gerald Peter Remy, commonly known as Jerry Remy, (born November 8, 1952) is an American Major League Baseball broadcaster and former Major League Baseball second baseman.
1952 – John Denny, American baseball player and coach. John Allen Denny (born November 8, 1952), is an American former professional baseball right-handed pitcher, who played in Major League Baseball (MLB) for the St.
1951 – Gerald Alston, American R&B singer. Between 1988 and 1995, he left the group to record five albums (later recording his tribute to Sam Cooke in 2008) and ten solo singles, including "Take Me Where You Want To," "Slow Motion," a remake of Atlantic Starr's "Send for Me", and "Activated", most of which was for Motown Records.
1951 – Peter Suber, American philosopher and academic. Peter Dain Suber (born November 8, 1951) is a philosopher specializing in the philosophy of law and open access to knowledge.
1950 – Mary Hart, American journalist and actress, was the long-running host (1982–2011) of the syndicated gossip and entertainment round-up program Entertainment Tonight, which is the longest running entertainment magazine show of all time. She was also Miss South Dakota 1970.
1949 – Bonnie Raitt, American singer-songwriter and guitarist. Bonnie Lynn Raitt (born November 8, 1949) is an American blues singer, guitarist, songwriter, and activist.
1949 – Wayne LaPierre, American businessman, author, and activist. LaPierre currently serves as the Chief Executive and Executive Vice President of the National Rifle Association.
1948 – Dale Gardner, American captain and astronaut (d. 2014), was a NASA astronaut who flew two Space Shuttle missions during the early 1980s.
1947 – Lewis Yocum, American physician and surgeon (d. 2013), was an American orthopedic surgeon.
1947 – Margaret Rhea Seddon, American physician and astronaut. Both before and after her career in the astronaut program, she has been active in the medical community in Tennessee, Mississippi and Texas.
1947 – Minnie Riperton, American singer-songwriter (d. 1979), was an American singer-songwriter best known for her 1975 single "Lovin' You" and her five-octave coloratura soprano range. She is also widely known for her use of the whistle register and has been referred to by the media as the "Queen of the whistle register".
1945 – Arnold Rosner, American composer (d. 2013), was an American composer of classical music.
1944 – Bonnie Bramlett, American singer and actress (Delaney & Bonnie). Bonnie Bramlett (born Bonnie Lynn O'Farrell, November 8, 1944) is an American singer and occasional actress known for her distinctive vocals in rock and pop music.
1942 – Angel Cordero Jr., Puerto Rican-American jockey. Triple Crown series:Kentucky Derby (1974, 1976, 1985)Preakness Stakes (1980, 1984)Belmont Stakes (1976)
1932 – Ben Bova, American journalist and author. Benjamin William "Ben" Bova (born November 8, 1932) is an American writer.
1931 – Morley Safer, Canadian-American journalist and author (d. 2016), was a Canadian-American broadcast journalist, reporter, and correspondent for CBS News. He was best known for his long tenure on the news magazine 60 Minutes, whose cast he joined in 1970 after its second year on television.
1929 – Bobby Bowden, American football player and coach. Bowden is best known for coaching the Florida State Seminoles football team from the 1976 to 2009 seasons.
1927 – Chris Connor, American singer (d. 2009), was an American jazz singer.
1927 – Patti Page, American singer and actress (d. 2013), was an American singer of pop and country music and occasional actress. She was the top-charting female vocalist and best-selling female artist of the 1950s, selling over 100 million records during a six-decade long career.
1926 – Carroll E. Lanier, American sailor and politician (d. 2012). Kathy Lanier Miller Theresa Louise Lanier Massey Steve Lanier
1926 – Darleane C. Hoffman, American nuclear chemist, was among the researchers who confirmed the existence of Seaborgium, element 106. She is a faculty senior scientist in the Nuclear Science Division of Lawrence Berkeley National Laboratory and a professor in the graduate school at UC Berkeley.
1924 – Robert V. Hogg, American statistician and academic (d. 2014). Statistics education Robust and nonparametric statistics
1923 – Jack Kilby, American physicist and engineer, Nobel Prize laureate (d. 2005). Clair Kilby (November 8, 1923 – June 20, 2005) was an American electrical engineer who took part (along with Robert Noyce) in the realization of the first integrated circuit while working at Texas Instruments (TI) in 1958.
1922 – Thea D. Hodge, American computer scientist and academic (d. 2008). Hodge (November 8, 1922 – March 3, 2008) was a member of Association for Computing Machinery and a cofounder of the Minneapolis chapter of the Association for Women in Computing.
1921 – Douglas Townsend, American composer, musicologist, and academic (d. 2012). Born in Manhattan, Townsend became interested in composition while a student at the Fiorello H.
1920 – Esther Rolle, American actress (d. 1998). Rolle is best known for her role as Florida Evans, on the CBS television sitcom Maude, for two seasons (1972–1974), and its spin-off series Good Times, for five seasons (1974–77, 1978–79), for which Rolle was nominated for a Golden Globe Award for Best Actress - Television Series Musical or Comedy in 1976.
1919 – James S. Ackerman, American historian and academic, was an American architectural historian, a major scholar of Michelangelo's architecture, of Palladio and of Italian Renaissance architectural theory.
1914 – Norman Lloyd, American actor, director, and producer. Norman Lloyd (born Norman Perlmutter; November 8, 1914) is an American actor, producer and director with a career in entertainment spanning over nine decades.
1913 – Lou Ambers, American boxer (d. 1995). Luigi Giuseppe d'Ambrosio (November 8, 1913 – April 25, 1995), a.k.a.
1912 – June Havoc, American actress, singer and dancer (d. 2010), was a Canadian American actress, dancer, writer, and stage director.
1911 – Al Brosch, American golfer (d. 1975), was an American professional golfer.
1910 – James McCormack, American general (d. 1975), was a United States Army officer who served in World War II, and was later the first Director of Military Applications of the United States Atomic Energy Commission.
1908 – Martha Gellhorn, American journalist and author (d. 1998), was an American novelist, travel writer, and journalist who is considered one of the great war correspondents of the 20th century.
1904 – Cedric Belfrage, English-American journalist and author, co-founded the National Guardian (d. 1990), was an English film critic, journalist, writer, and political activist. He is best remembered as a co-founder of the radical US-weekly newspaper the National Guardian.
1900 – Margaret Mitchell, American journalist and author (d. 1949), was an American novelist, and journalist. Mitchell wrote only one novel, published during her lifetime, the American Civil War-era novel Gone with the Wind, for which she won the National Book Award for Most Distinguished Novel of 1936 and the Pulitzer Prize for Fiction in 1937.
1898 – Marie Prevost, Canadian-American actress and singer (d. 1937), was a Canadian-born film actress. During her 20-year career, she made 121 silent and soundpictures.
1897 – Dorothy Day, American journalist and activist (d. 1980). Anti-war and civil rights movements
1896 – Bucky Harris, American baseball player and manager (d. 1977), was an American professional baseball second baseman, manager, and executive. While Harris played in Major League Baseball (MLB) for the Washington Senators and Detroit Tigers, it was his long managerial career that led to his enshrinement in the Baseball Hall of Fame, elected as a manager by the Veterans Committee, in 1975.
1883 – Charles Demuth, American painter (d. 1935), was an American watercolorist who turned to oils late in his career, developing a style of painting known as Precisionism.
1866 – Herbert Austin, 1st Baron Austin, English businessman, founded the Austin Motor Company (d. 1941), was an English automobile designer and builder who founded the Austin Motor Company. For the majority of his career he was known as Sir Herbert Austin, and the Northfield bypass is called "Sir Herbert Austin Way" after him.
1836 – Milton Bradley, American businessman, founded the Milton Bradley Company (d. 1911), was an American business magnate, game pioneer and publisher, credited by many with launching the board game industry, with the Milton Bradley Company, which was purchased by Hasbro in 1984.
Deaths
2015 – Joseph Cure, American ice hockey player and actor (b. 1984)
2015 – Rhea Chiles, American philanthropist, founded the Polk Museum of Art (b. 1930)
2014 – Don Paul, American football player and sportscaster (b. 1925)
2014 – Ernie Vandeweghe, Canadian-American basketball player and physician (b. 1928)
2014 – Phil Crane, American academic and politician (b. 1930)
2013 – Arnold Rosner, American composer (b. 1945)
2013 – Penn Kimball, American journalist and academic (b. 1915)
2013 – William C. Davidon, American physicist, mathematician, and academic (b. 1927)
2012 – Lee MacPhail, American businessman (b. 1917)
2012 – Peggy Vaughan, American author (b. 1936)
2011 – Bil Keane, American cartoonist (b. 1922)
2011 – Heavy D, Jamaican-American rapper, producer, and actor (b. 1967)
2010 – Jack Levine, American soldier and painter (b. 1915)
2010 – Quintin Dailey, American basketball player (b. 1961)
2007 – Chad Varah, English priest, founded The Samaritans (b. 1911)
2006 – Basil Poledouris, American composer and conductor (b. 1945)
2005 – David Westheimer, American soldier and author (b. 1917)
2003 – C.Z. Guest, American actress, fashion designer, and author (b. 1920)
2003 – Guy Speranza, American singer-songwriter (b. 1956)
1999 – Lester Bowie, American trumpet player and composer (b. 1941)
1994 – Michael O'Donoghue, American actor and screenwriter (b. 1940)
1985 – Jacques Hnizdovsky, Ukrainian-American painter and illustrator (b. 1915)
1983 – James Booker, American singer and pianist (b. 1939)
1983 – Mordecai Kaplan, Lithuanian-American rabbi and educator (b. 1881)
1978 – Norman Rockwell, American painter and illustrator (b. 1894)
1977 – Bucky Harris, American baseball player and manager (b. 1896)
1974 – Ivory Joe Hunter, American singer-songwriter and pianist (b. 1914)
1968 – Wendell Corey, American actor and politician (b. 1914)
1965 – Dorothy Kilgallen, American journalist, television personality, and game show panelist (b. 1913)
1959 – Frank S. Land, American activist, founded the DeMolay International (b. 1890)
1895 – Robert Battey, American surgeon and academic (b. 1828)
1887 – Doc Holliday, American dentist and poker player (b. 1851)
World Town Planning Day (World Urbanism Day)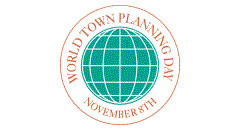 The international organisation for World Urbanism Day, also known as "World Town Planning Day", was founded in 1949 by the late Professor Carlos Maria della Pao..→