Saturday 2 December 2023 Calendar with holidays, observances and special days
Calendars
:
US Holidays
,
United Nations Holidays
,
Worldwide Holidays
,
Argentina
,
Australia
,
Canada
,
Dog Holidays and Celebrations
,
Food holidays
,
France
,
Germany
,
Mexico
,
Pet and Animal Holidays
,
Spain
,
United Kingdom
,
Unusual Holidays (Weird and Funny Holidays)
Holidays and observances
Events
1991 – Canada and Poland become the first nations to recognize the independence of Ukraine from the Soviet Union.
1988 – Benazir Bhutto is sworn in as Prime Minister of Pakistan, becoming the first woman to head the government of an Islam-dominated state.
1982 – At the University of Utah, Barney Clark becomes the first person to receive a permanent artificial heart.
1980 – Salvadoran Civil War: Four American missionaries are raped and murdered by a death squad.
1970 – The United States Environmental Protection Agency begins operations.
1962 – Vietnam War: After a trip to Vietnam at the request of U.S. President John F. Kennedy, U.S. Senate Majority Leader Mike Mansfield becomes the first American official to comment adversely on the war's progress.
1954 – Cold War: The United States Senate votes 65 to 22 to censure Joseph McCarthy for "conduct that tends to bring the Senate into dishonor and disrepute".
1954 – The Sino-American Mutual Defense Treaty, between the United States and Taiwan, is signed in Washington, D.C.
1943 – World War II: A Luftwaffe bombing raid on the harbour of Bari, Italy, sinks numerous cargo and transport ships, including the American SS John Harvey, which is carrying a stockpile of World War I-era mustard gas.
1942 – World War II: During the Manhattan Project, a team led by Enrico Fermi initiates the first artificial self-sustaining nuclear chain reaction.
1899 – Philippine–American War: The Battle of Tirad Pass, termed "The Filipino Thermopylae", is fought.
1867 – At Tremont Temple in Boston, British author Charles Dickens gives his first public reading in the United States.
1845 – Manifest destiny: In a State of the Union message, U.S. President James K. Polk proposes that the United States should aggressively expand into the West.
1823 – Monroe Doctrine: In a State of the Union message, U.S. President James Monroe proclaims American neutrality in future European conflicts, and warns European powers not to interfere in the Americas.
1775 – The USS Alfred becomes the first vessel to fly the Grand Union Flag (the precursor to the Stars and Stripes); the flag is hoisted by John Paul Jones.
1763 – Dedication of the Touro Synagogue, in Newport, Rhode Island, the first synagogue in what will become the United States.
1244 – Pope Innocent IV arrives at Lyon for the First Council of Lyon
Births
1991 – Charlie Puth, American singer-songwriter and pianist. His initial exposure came through the viral success of his song videos uploaded to YouTube.
1985 – Dorell Wright, American basketball player. He has also played for the Golden State Warriors, Philadelphia 76ers and Portland Trail Blazers.
1983 – Aaron Rodgers, American football player. Aaron Charles Rodgers (born December 2, 1983) is an American football quarterback for the Green Bay Packers of the National Football League (NFL).
1983 – Daniela Ruah, Portuguese-American actress. Daniela Sofia Korn Ruah (born December 2, 1983) is a Portuguese-American actress best known for playing NCIS Special Agent Kensi Blye in the CBS police procedural series NCIS: Los Angeles.
1983 – Jana Kramer, American actress and singer. She is known for her role as Alex Dupre on the television series One Tree Hill.
1982 – Matt Ware, American football player. He played college football at UCLA.
1981 – Britney Spears, American singer-songwriter, dancer, and actress. Spears's first two studio albums, ...Baby One More Time (1999) and Oops!...
1981 – Eric Jungmann, American actor. Eric Joseph Jungmann (born December 2, 1981) is an American film and television actor perhaps best known for his role of Jain McManus in Night Stalker.
1978 – Jarron Collins, American basketball player and coach. Jarron Thomas Collins (born December 2, 1978) is an American professional basketball coach and former player who is an assistant coach for the Golden State Warriors of the National Basketball Association (NBA).
1978 – Jason Collins, American basketball player. Jason Paul Collins (born December 2, 1978) is an American retired professional basketball player who played 13 seasons in the National Basketball Association (NBA).
1975 – Mark Kotsay, American baseball player. Mark Steven Kotsay (born December 2, 1975) is an American former professional baseball outfielder and current Oakland Athletics quality control coach.
1973 – Monica Seles, Serbian-American tennis player. Monica Seles (/ˈsɛləs/; Hungarian: Szeles Mónika, pronounced ; Serbian: Моника Селеш, Monika Seleš; born December 2, 1973) is a retired professional tennis player, who represented Yugoslavia and the United States.
1971 – Wilson Jermaine Heredia, American actor and singer. Wilson Jermaine Heredia (born December 2, 1971) is an American actor best known for his portrayal of Angel Dumott Schunard in the Broadway musical Rent, for which he won the Tony Award and Drama Desk Award for Best Featured Actor in a musical.
1970 – Treach, American rapper (Naughty By Nature) and actor. Anthony Criss (born December 2, 1970), better known by his stage name Treach, is an American rapper and actor.
1968 – Darryl Kile, American baseball player (d. 2002), was an American Major League Baseball starting pitcher. He pitched from 1991 to 2002 for three teams.
1968 – Lucy Liu, American actress and producer. Lucy Liu (born December 2, 1968) is a Chinese-American actress, who is known for playing the role of the vicious and ill-mannered Ling Woo in the television series Ally McBeal (1998–2002), the assertive assassin O-Ren Ishii in Kill Bill, and Joan Watson in the crime-drama series Elementary (2012–2019).
1968 – Nate Mendel, American singer-songwriter and bass player. Nathan Gregor Mendel (born December 2, 1968) is an American musician for the bands Foo Fighters, The Jealous Sound, Sunny Day Real Estate, and The Fire Theft.
1968 – Rena Sofer, American actress. Rena Sherel Sofer (born December 2, 1968) is an American actress, known for her appearances in daytime television, episodic guest appearances, and made-for-television movies.
1966 – Jinsei Shinzaki, Japanese wrestler and promoter, co-founded Sendai Girls' Pro Wrestling. Kensuke Shinzaki (新崎 健介 Shinzaki Kensuke, born December 2, 1966) is a Japanese professional wrestler and professional wrestling executive, better known by his ring name, Jinsei Shinzaki (新崎 人生 Shinzaki Jinsei).
1963 – Ann Patchett, American author. Patchett's other novels include The Patron Saint of Liars (1992), Taft (1994), The Magician's Assistant (1997), Run (2007), State of Wonder (2011), Commonwealth (2016), and The Dutch House (2019).
1958 – George Saunders, American short story writer and essayist. He also contributed a weekly column, American Psyche, to the weekend magazine of The Guardian between 2006 and 2008.
1956 – Steven Bauer, Cuban-American actor and producer. He also played the drug cartel leader Eladio Vuente in Breaking Bad and as the retired Mossad agent Avi Rudin in Ray Donovan (2013–present).
1954 – Dan Butler, American actor, director, and screenwriter. Daniel Eugene Butler (born December 2, 1954) is an American actor known for his role as Bob "Bulldog" Briscoe on the TV series Frasier.
1952 – Carol Shea-Porter, American social worker, academic, and politician. Carol Shea-Porter (born December 2, 1952) is an American politician and member of the Democratic Party who is the former member of the United States House of Representatives for New Hampshire's 1st congressional district.
1950 – Paul Watson, Canadian activist, founded the Sea Shepherd Conservation Society. Paul Franklin Watson (born December 2, 1950) is a Canadian-American marine wildlife conservation and environmental activist, who founded the Sea Shepherd Conservation Society, an anti-poaching and direct action group focused on marine conservation and marine conservation activism.
1948 – T. Coraghessan Boyle, American novelist and short story writer. Boyle and T.
1946 – David Macaulay, English-American author and illustrator. His illustrations have been featured in nonfiction books combining text and illustrations explaining architecture, design and engineering, and he has written a number of children's fiction books.
1946 – Gianni Versace, Italian fashion designer, founded Versace (d. 1997), was an Italian fashion designer and founder of Versace, an international fashion house that produces accessories, fragrances, make-up, home furnishings, and clothes. He also designed costumes for theatre and films.
1946 – Pedro Borbón, Dominican-American baseball player (d. 2012), was a relief pitcher who played Major League Baseball for 12 seasons (1969–1980) with four teams, including 10 seasons for the Cincinnati Reds (1970–1979), playing on two World Series winning teams.
1945 – Penelope Spheeris, American director, producer, and screenwriter. Her best known works include the trilogy titled The Decline of Western Civilization, each covering an aspect of Los Angeles underground culture, and Wayne's World, her highest-grossing film.
1943 – Wayne Allard, American veterinarian and politician. Alan Wayne Allard (born December 2, 1943) is an American veterinarian and a Republican Party politician who served as a United States Senator and United States Representative from Colorado, as well as a member of the Colorado Senate.
1939 – Harry Reid, American lawyer and politician, 25th Lieutenant Governor of Nevada. He led the Senate's Democratic Conference from 2005 to 2017 and was the Senate Majority Leader from 2007 to 2015.
1935 – David Hackett Fischer, American historian, author, and academic. David Hackett Fischer (born December 2, 1935) is University Professor and Earl Warren Professor of History at Brandeis University.
1933 – Mike Larrabee, American sprinter and educator (d. 2003), was an American athlete, winner of two gold medals at the 1964 Summer Olympics.
1931 – Edwin Meese, American colonel, lawyer, and politician, 75th United States Attorney General. Edwin Meese III (born December 2, 1931) is an American attorney, law professor, author and member of the Republican Party who served in official capacities within the Ronald Reagan Gubernatorial Administration (1967–1974), the Reagan Presidential Transition Team (1980) and the Reagan White House (1981–1985), eventually rising to hold the position of the 75th United States Attorney General (1985–1988), a position from which he resigned following the Wedtech scandal.
1931 – Masaaki Hatsumi, Japanese martial artist and educator, founded Bujinkan. Masaaki Hatsumi (初見 良昭, Hatsumi Masaaki, born December 2, 1931), formerly Yoshiaki Hatsumi, is the founder of the Bujinkan Organization and is the current Togakure-ryū Soke (Grandmaster).
1931 – Wynton Kelly, American pianist and composer (d. 1971), was an American jazz pianist and composer. He is known for his lively, blues-based playing and as one of the finest accompanists in jazz.
1930 – Gary Becker, American economist and academic, Nobel Prize laureate (d. 2014), was an American economist who received the 1992 Nobel Memorial Prize in Economic Sciences. He was a professor of economics and sociology at the University of Chicago, and was a leader of the third generation of the Chicago school of economics.
1929 – Dan Jenkins, American journalist and author, was an American author and sportswriter who often wrote for Sports Illustrated. He was a high-standard amateur golfer, who played college golf at Texas Christian University.
1929 – Leon Litwack, American historian and author. Litwack (born December 2, 1929) is an American historian whose scholarship focuses on slavery, the Reconstruction Era of the United States, and its aftermath into the 20th century.
1925 – Julie Harris, American actress (d. 2013). Renowned for her classical and contemporary stage work, she received five Tony Awards for Best Actress in a Play.
1924 – Alexander Haig, American general and politician, 59th United States Secretary of State (d. 2010), was the United States Secretary of State under President Ronald Reagan and the White House chief of staff under presidents Richard Nixon and Gerald Ford. Prior to these cabinet-level positions, he retired as a general from the United States Army, having been Supreme Allied Commander Europe after serving as the vice chief of staff of the Army.
1923 – Maria Callas, American-Greek soprano and actress (d. 1977), was an American-born Greek soprano. She was one of the most renowned and influential opera singers of the 20th century.
1917 – Sylvia Syms, American singer (d. 1992). Sylvia May Laura Syms, OBE (born 6 January 1934) is an English actress, best known for her roles in the films Woman in a Dressing Gown (1957), Ice Cold in Alex (1958), No Trees in the Street (1959), Victim (1961), and The Tamarind Seed (1974).
1916 – Howard Finster, American minister and painter (d. 2001), was an American artist and Baptist minister from Georgia. He claimed to be inspired by God to spread the gospel through the design of his swampy land into Paradise Garden, a folk art sculpture garden with over 46,000 pieces of art.
1914 – Adolph Green, American playwright and composer (d. 2002), was an American lyricist and playwright who, with long-time collaborator Betty Comden, penned the screenplays and songs for some of the most beloved movie musicals, particularly as part of Arthur Freed's production unit at Metro Goldwyn Mayer, during the genre's heyday. Many people thought the pair were married, but in fact they were not a romantic couple at all.
1914 – Bill Erwin, American actor (d. 2010), was an American film, television and stage actor and cartoonist with over 250 television and film credits. A veteran character actor, he is widely known for his 1993 Emmy Award-nominated performance on Seinfeld, portraying the embittered, irascible retiree Sid Fields.
1910 – Russell Lynes, American photographer, historian, and author (d. 1991), was an American art historian, photographer, author and managing editor of Harper's Magazine.
1909 – Joseph P. Lash, American activist and author (d. 1987). A close friend of Eleanor Roosevelt, Lash won both the Pulitzer Prize for Biography and the National Book Award in Biography for Eleanor and Franklin (1971), the first of two volumes he wrote about the former First Lady.
1906 – Peter Carl Goldmark, Hungarian-American engineer (d. 1977), was a Hungarian-American engineer who, during his time with Columbia Records, was instrumental in developing the long-playing microgroove 33-1/3 rpm phonograph disc, the standard for incorporating multiple or lengthy recorded works on a single disc for two generations. The LP was introduced by Columbia's Goddard Lieberson in 1948.
1899 – Ray Morehart, American baseball player (d. 1989), was an American major league baseball player.
1894 – Warren William, American actor (d. 1948), was a Broadway and Hollywood actor, immensely popular during the early 1930s; he was later nicknamed the "King of Pre-Code".
1893 – Leo Ornstein, Russian-American pianist and composer (d. 2002). Leo Ornstein (born Лев Орнштейн, Lev Ornshteyn) (c.
1891 – Charles H. Wesley, American historian and author (d. 1987), was an American historian, educator, minister, and author. He published more than 15 books on African-American history, taught for decades at Howard University, and served as president of Wilberforce University, and founding president of Central State University, both in Ohio.
1885 – George Minot, American physician and academic, Nobel Prize laureate (d. 1950), was an American medical researcher who shared the 1934 Nobel Prize with George Hoyt Whipple and William P. Murphy for their pioneering work on pernicious anemia.
1866 – Harry Burleigh, American singer-songwriter (d. 1949), was an African-American classical composer, arranger, and professional singer known for his baritone voice. The first black composer instrumental in developing characteristically American music, Burleigh made black music available to classically trained artists both by introducing them to spirituals and by arranging them in a more classical form.
1863 – Charles Edward Ringling, American businessman, co-founded the Ringling Brothers Circus (d. 1926), was one of the Ringling brothers, who owned the Ringling Brothers and Barnum & Bailey Circus. He was in charge of production and greatly admired by the employees, who called him "Mr.
1810 – Henry Yesler, American businessman and politician, 7th Mayor of Seattle (d. 1892). Yesler (December 2, 1810 – December 16, 1892) was an entrepreneur and a politician, regarded as a founder of the city of Seattle.
1759 – James Edward Smith, English botanist and mycologist, founded the Linnean Society (d. 1828), was an English botanist and founder of the Linnean Society.
1738 – Richard Montgomery, Irish-American general (d. 1775). Richard Montgomery (December 2, 1738 – December 31, 1775) was an Irish soldier who first served in the British Army.
1694 – William Shirley, English-American lawyer and politician, Governor of the Province of Massachusetts Bay (d. 1771), was a British colonial administrator who was the longest-serving governor of the Province of Massachusetts Bay (1741–1749 and 1753–1756) and then Governor of the Bahamas (1760–1768). He is best known for his role in organizing the 1745 Siege of Louisbourg during King George's War, and for his role in military affairs during the French and Indian War.
Deaths
2015 – George T. Sakato, American soldier, Medal of Honor recipient (b. 1921)
2015 – Sandy Berger, American lawyer and politician, 19th United States National Security Advisor (b. 1945)
2015 – Will McMillan, American actor, director, and producer (b. 1944)
2014 – Bobby Keys, American saxophonist (b. 1943)
2014 – Don Laws, American figure skater and coach (b. 1929)
2013 – Jean-Claude Beton, Algerian-French engineer and businessman, founded Orangina (b. 1925)
2013 – William Allain, American soldier and politician, 58th Governor of Mississippi (b. 1928)
2012 – Tom Hendry, Canadian playwright, co-founded the Manitoba Theatre Centre (b. 1929)
2009 – Foge Fazio, American football player and coach (b. 1938)
2008 – Henry Molaison, American memory disorder patient (b. 1926)
2008 – Odetta, American singer-songwriter, guitarist, and actress (b. 1930)
2007 – Jennifer Alexander, Canadian-American ballerina and actress (b. 1972)
2005 – William P. Lawrence, American admiral and pilot (b. 1930)
2004 – Mona Van Duyn, American poet and academic (b. 1921)
2000 – Gail Fisher, American actress (b. 1935)
1999 – Charlie Byrd, American guitarist (b. 1925)
1997 – Michael Hedges, American singer-songwriter and guitarist (b. 1953)
1995 – Mária Telkes, Hungarian–American biophysicist and chemist (b. 1900)
1995 – Roxie Roker, American actress (b. 1929)
1990 – Aaron Copland, American composer and conductor (b. 1900)
1990 – Robert Cummings, American actor, director, and producer (b. 1908)
1986 – Desi Arnaz, Cuban-American actor, singer, businessman, and television producer (b. 1917)
1986 – John Curtis Gowan, American psychologist and academic (b. 1912)
1983 – Fifi D'Orsay, Canadian-American actress and singer (b. 1904)
1981 – Wallace Harrison, American architect, co-founded Harrison & Abramovitz (b. 1895)
1976 – Danny Murtaugh, American baseball player and manager (b. 1917)
1957 – Harrison Ford, American actor (b. 1884)
1957 – Manfred Sakel, Ukrainian-American neurophysiologist and psychiatrist (b. 1902)
1936 – John Ringling, American businessman, co-founded Ringling Brothers Circus (b. 1866)
1927 – Paul Heinrich von Groth, German scientist who systematically classified minerals and founded the journal Zeitschrift für Krystallographie und Mineralogie (b. 1843)
1892 – Jay Gould, American businessman and financier (b. 1836)
1859 – John Brown, American activist and murderer (b. 1800)
1726 – Samuel Penhallow, English-American historian and author (b. 1665)
International Day for the Abolition of Slavery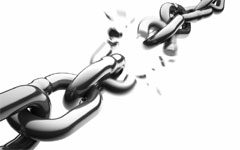 Slavery has evolved and manifested itself in different ways throughout history. Today some traditional forms of slavery still persist in their earlier forms, while others..→