Peace is a process. Theme - «Peace»
23 quotes & wishes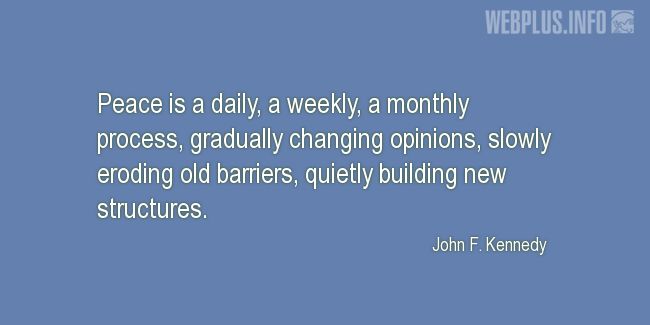 «Peace is a process» illustrated quotation. Peace, free quote pictures for Facebook, Twitter, LinkedIn, Reddit, Pinterest and other social networks.
Quotes and wishes: «
Peace
»
Peace is a process
Peace is a daily, a weekly, a monthly process, gradually changing opinions, slowly eroding old barriers, quietly building new structures.
John F. Kennedy