War minus the shooting. Theme - «About sport»
18 quotes & wishes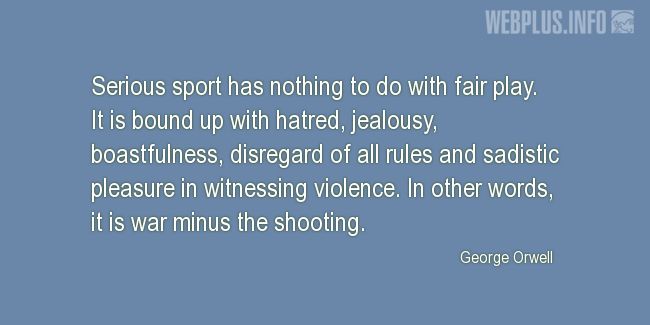 «War minus the shooting» illustrated quotation. About sport, free quote pictures for Facebook, Twitter, LinkedIn, Reddit, Pinterest and other social networks.
War minus the shooting
Serious sport has nothing to do with fair play. It is bound up with hatred, jealousy, boastfulness, disregard of all rules and sadistic pleasure in witnessing violence. In other words, it is war minus the shooting.
George Orwell