Edless and limitless. Theme - «The universe»
18 quotes & wishes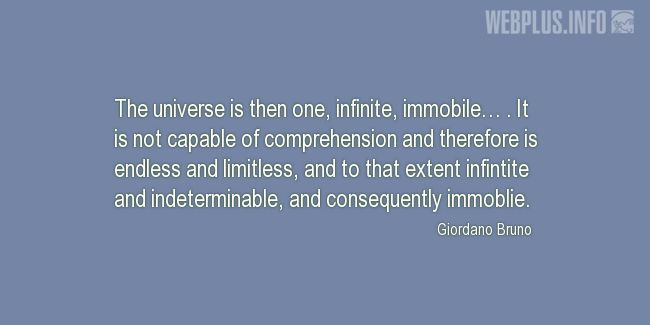 «Edless and limitless» illustrated quotation. The universe, free quote pictures for Facebook, Twitter, LinkedIn, Reddit, Pinterest and other social networks.
Edless and limitless
The universe is then one, infinite, immobile… . It is not capable of comprehension and therefore is endless and limitless, and to that extent infintite and indeterminable, and consequently immoblie.
Giordano Bruno