The Earth has rights. Theme - «Earth»
18 quotes & wishes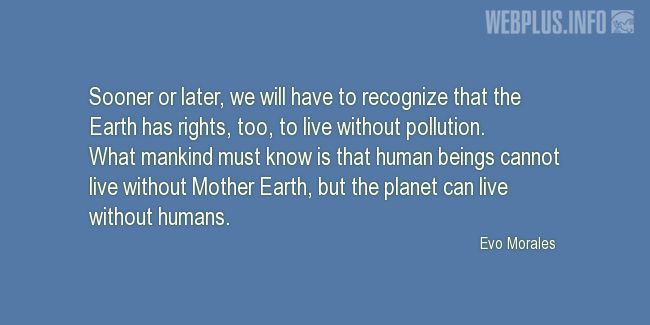 «The Earth has rights» illustrated quotation. Earth, free quote pictures for Facebook, Twitter, LinkedIn, Reddit, Pinterest and other social networks.
Quotes and wishes: «
Earth
»
The Earth has rights
Sooner or later, we will have to recognize that the Earth has rights, too, to live without pollution. What mankind must know is that human beings cannot live without Mother Earth, but the planet can live without humans.
Evo Morales