I go to the sea. Theme - «Ocean»
16 quotes & wishes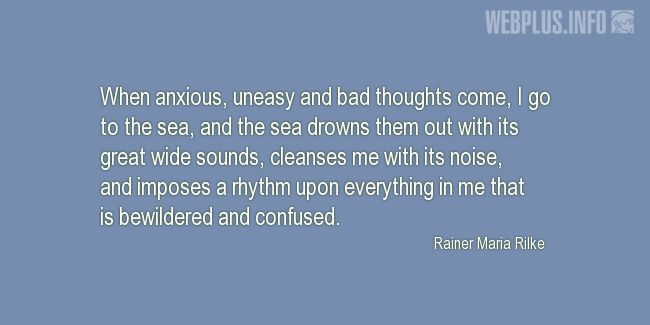 «I go to the sea» illustrated quotation. Ocean, free quote pictures for Facebook, Twitter, LinkedIn, Reddit, Pinterest and other social networks.
Quotes and wishes: «
Ocean
»
I go to the sea
When anxious, uneasy and bad thoughts come, I go to the sea, and the sea drowns them out with its great wide sounds, cleanses me with its noise, and imposes a rhythm upon everything in me that is bewildered and confused.
Rainer Maria Rilke