To be free from freedom. Theme - «Nazism»
18 quotes & wishes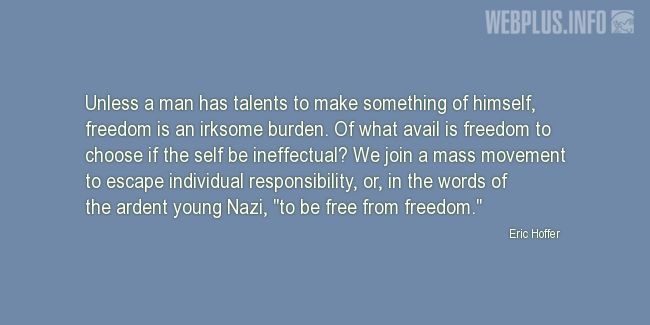 «To be free from freedom» illustrated quotation. Nazism, free quote pictures for Facebook, Twitter, LinkedIn, GooglePlus, Pinterest and other social networks.
To be free from freedom
Unless a man has talents to make something of himself, freedom is an irksome burden. Of what avail is freedom to choose if the self be ineffectual? We join a mass movement to escape individual responsibility, or, in the words of the ardent young Nazi, "to be free from freedom."
Eric Hoffer